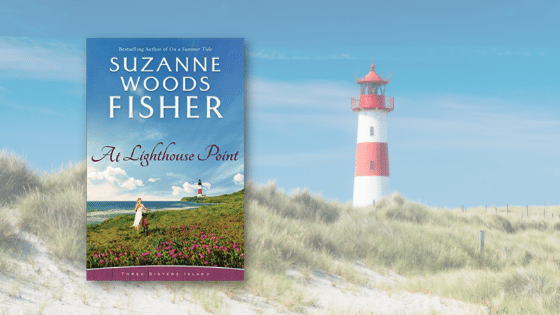 I can't believe this is the last book of the Three Sisters Island series by Suzanne Woods Fisher. I have loved getting to know each of the Grayson family members, and the residents of Three Sisters Island. If you haven't picked up this series, I would highly recommend you do. Especially if you love a humor and a strong Christian message.
Book Description
---
Blaine Grayson returns to Three Sisters Island with a grand plan–to take Camp Kicking Moose to the next level. Her dream starts to unravel when she discovers Moose Manor's kitchen has been badly remodeled by her sister, Cam, who doesn't know how to cook. Added to that blow is the cold shoulder given by her best friend, Artie Lotosky, now a doctor to the unbridged Maine islands.
As old wounds are opened, Blaine starts to wonder if she made a mistake by coming home. Little by little, she must let go of one dream to discover a new one, opening her heart to a purpose and a future she had never imagined.
Bestselling author Suzanne Woods Fisher invites you back to the coast of Maine for a story that reminds you to release what doesn't matter and cling to what does: faith, family, and friendships.
My Review
---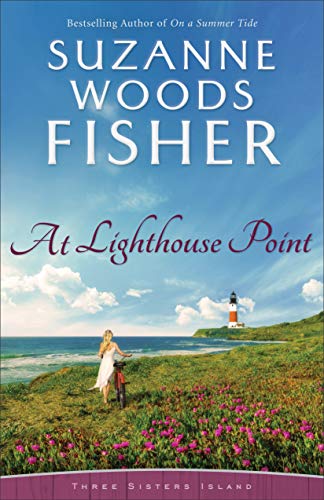 Ever since I read the first book in Suzanne Woods Fisher's Three Sisters Island series, I was hooked. I was introduced to the Grayson family back in 2019, and to the quirky residents who lived on the island Paul Grayson purchased and renamed Three Sisters Island after his three daughters. Since then, I had to wait patiently for the next book to release (one a year). Each book in the series focused on a specific daughter, and At Lighthouse Point was no exception.
As the third book, At Lighthouse Point focused on the youngest daughter, Blaine Grayson. Blaine was a sort of drifter in the way that she wouldn't see something through before dropping it and starting something new. The one constant though, was her love of cooking. And she cooked amazingly well. This story followed Blaine as she returned from France as a graduate of Le Cordon Bleu cooking school and showed the struggles that awaited her, especially as the youngest Grayson.
I loved how the author showed Blaine's internal struggle, and how Blaine had a Scripture at the ready knowing this would happen. Such a simple thing that many of us forget to do: Before reacting, take a breath, bring a specific Scripture to mind, then do the right thing. Throughout the book, Blaine kept certain things hidden from her family, but Peg Legg was always there asking the right questions, offering an understanding that Blaine needed at that time.
There were also other characters on set who were necessary for this story, and I felt that they were used well. Jean-Paul was a wonderful addition, and I loved the struggle between Blaine and her best friend Artie (not a new character, but we get to see a lot more of him).
The main theme of the entire series seemed to focus on dreams, and though Blaine realized her dream a little later in the game, when she found it, she worked hard for it.
None of the Graysons were ever untouched in the series, which I appreciated. Though the main focus was on one of the daughters, each Grayson (and any addition to the family at that time) had something they needed to work through. It was a melody with perfect harmonies. At Lighthouse Point had its fair share of this, and I felt it made the story whole.
Though I'm sad to say goodbye to the Grayson family, I would happily read any contemporary fiction Suzanne Woods Fisher writes next. If you love contemporary fiction with a family who is broken but loving, quirky characters, and a beautiful Christian message, then this book is one to pick up.
I received a copy of At Lighthouse Point thanks to Revell, Interviews & Reviews, and Netgalley
---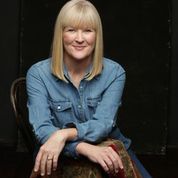 Suzanne Woods Fisher lives with her family in the San Francisco Bay Area.
Suzanne graduated from Westmont College in Santa Barbara, California, and was a free-lancer writer for magazines while her children were growing up. A former contributing editor to Christian Parenting Today, Suzanne's work has appeared in many magazines, including Today's Christian Woman, Worldwide Challenge, and Marriage Partnership.
Her first novel, Copper Star, a World War II love story, was published by a small press (Vintage Inspirations) and received three literary awards. It opened the door to a literary agent, Joyce Hart. The agent knew of Suzanne's connection to the Plain People—her grandfather was raised Plain—and introduced her to an editor at Revell, a division of Baker Books. Amish Peace: Simple Wisdom for a Complicated World was the result of that first conversation. It was an 2010 ECPA Book of the Year finalist…and it is the book Suzanne wants to be buried with.
And that was over thirty books and one million sold copies ago! So it seems things are working out pretty well.

Three Sisters Island Series
---