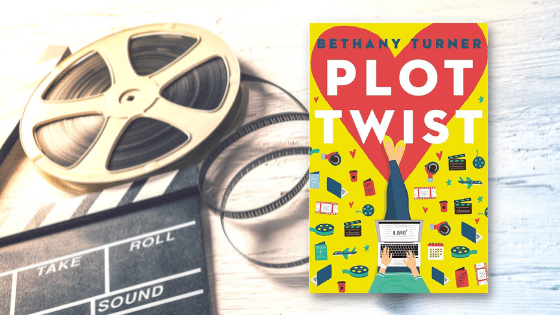 June books are almost here, and I was thrilled to read Plot Twist by Bethany Turner, a rom-com novel that releases June 15th. It's another beautifully written and hysterical novel of what happens when you make a pact with a guy you don't know to meet on a date 10 years in the future. But of course, that's not the main point of the story. Lessons will be learned, lives will be changed, and a bit of kissing action will commence. It's a story filled with irony. Read my review below and see if this should be on your to-read list (it should!).
Book Description
---
An aspiring screenwriter has a chance encounter with an actor who could be the man of her dreams. Over the next ten years, she'll write the story . . . but will he end up being the star?
February 4, 2003, promises to be a typical day for Olivia Ross—a greeting card writer whose passion project is a screenplay of her own. But after she and a handsome actor have a magical meet-cute in a coffee shop, they make a spontaneous pact: in ten years, after they've found the success they're just sure they're going to achieve, they'll return to the coffeehouse to partner up and make a film together. The only problem? Olivia neglected to get the stranger's name. But she doesn't forget his face—or the date.
Every February 4 for the next ten years, Olivia has a day full of coincidences and ironies. As men come and go and return to her life, she continues to write, but still wonders about the guy from the coffee shop—the nameless actor she's almost certain has turned out to be Hamish MacDougal, now a famous A-lister and Hollywood leading man.
But a lot can happen in ten years, and while waiting for the curtain to rise on her fate, the true story of Olivia's life is being written—and if she's not careful, she'll completely miss the real-life romantic comedy playing out right before her eyes.
My Review
---

When Plot Twist opens, we meet Olivia, a writer for a greeting card company (think Hallmark), sitting in a cafe. Her greatest dream? To write a bestselling screenplay. While she struggles to write, she meets a man with an Irish accent who helps her thwart the unwanted advances of another. They begin to talk and laugh, and before he has to head off for an audition (yup, he's an actor), they make a pact to meet on that day, in that cafe, 10 years in the future.
The problem? Olivia never got the guy's name.
When I first read the synopsis for Plot Twist, I wasn't sure how Bethany Turner was going to place 10 years of events in one novel. Sure, it's been done before, but not like this (at least nothing I've read). What I wanted to know was how she would write about a specific day in a year for ten years. I was intrigued, and I have to say, Turner did an amazing job with it. Not only did she need to know what was going to happen on that day, she had to give the reader some information about what had happened in between without it being too much. She found the perfect balance.
I loved watching the story unfold year after year, with Olivia's "discovery" of who her "sexy Irish guy" was, and the close calls that came on that specific day. What I loved more, was the relationship between her and her boyfriend-turned-best-friend Liam. Olivia struggled with who she was and had a hard time accepting that she could be the leading lady in any relationship. Because of this, she let opportunities for love slip through her fingers. Still, Liam held a special place in her heart, and he was a big part of the story.
Olivia also compared herself to Fiona, her life-long friend and roommate who had no problem being the leading lady in anything she did, and that led to some interesting circumstances.
Bethany Turner has to be one of my favorite (if not favorite) rom-com writers. She knows how to combine the hilarious with the serious, and she doesn't shy away from perfect teaching moments.
As I read, I began rooting for Olivia to make a specific choice, but then I wasn't sure if it was the right choice. Still, I held tight to my wish and, thankfully, it came to fruition in the most perfect way.
Read it. Laugh. Let your heart break and then mend.
And then let that crazy plot twist surprise you.
I received a copy of Plot Twist thanks to Thomas Nelson and Netgalley.
---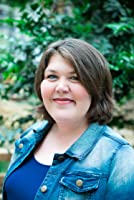 Bethany Turner has been writing since the second grade, when she won her first writing award for explaining why, if she could have lunch with any person throughout history, she would choose John Stamos. She stands by this decision. Bethany now writes pop culture–infused rom-coms for a new generation of readers who crave fiction that tackles the thorny issues of life with humor and insight. She lives in Southwest Colorado with her husband, whom she met in the nineties in a chat room called Disco Inferno. As sketchy as it sounds, it worked out pretty well in this case, and they are now the proud parents of two teenagers. Connect with Bethany at seebethanywrite.com or across social media @seebethanywrite, where she clings to the eternal dream that John Stamos will someday send her a friend request. Text her any time at (970) 387-7811.

---