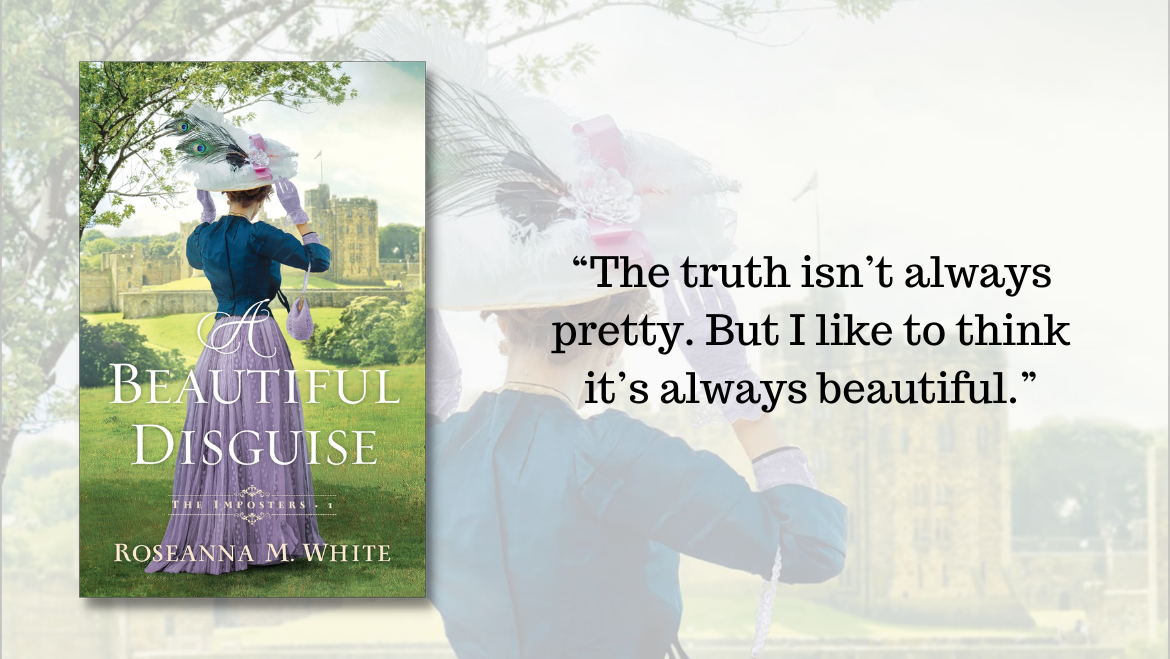 I have listened to two series by Roseanna M. White (the ones below), and can't get enough. I enjoy her characters, her theming, and the suspense she weaves into her stories. If you haven't met her yet (book-wise, that is), this might be a good time to start!
A Beautiful Disguise released August 22nd
Book Description
---
In Edwardian London, not all that glitters is gold as a lady and an intelligence officer's secret mission take them from the city's dazzling ballrooms to its covert intelligence offices.

Sir Merritt Livingstone has spent a decade serving the monarch in the field, but when pneumonia lands him behind a desk in the War Office Intelligence Division just as they're creating a new secret intelligence branch, he's intent on showing his worth. He suspects an aristocrat of leaking information to Germany as tensions mount between the two countries, but he needs someone to help him prove it, so he turns to The Imposters, Ltd. No one knows who they are, but their results are beyond compare.

Left with an estate on the brink of bankruptcy after their father's death, Lady Marigold Fairfax and her brother open a private investigation firm for the elite to spy on the elite. Dubbed The Imposters, Ltd., their anonymous group soon becomes the go-to for the crème of society who want answers delivered surreptitiously. But the many secrets Marigold learns about her peers pale in comparison to her shock when she and her brother are hired to investigate her best friend's father as a potential traitor.

Lady Marigold is determined to discover the truth for her friend's sake, and she's more determined still to keep her heart from getting involved with this enigmatic new client . . . who can't possibly be as noble as he seems.
My Review

---
Roseanna M. White's A Beautiful Disguise was a perfect beginning to "The Imposters" series. It was a story of deception with a purpose: finding truth in order to help others. Spies for a noble cause. Everything that happened between the pages of this story had a purpose, and it was a joy to read. It was a clean romance, it was comical, sweet, heartbreaking, and even held a bit of suspense.
The inception of the Imposters, Ltd came from a need Marigold and Yates Fairfax had to keep them housed and fed after their father passed away and left them penniless. They had enjoyed a life of wonder as children, bringing in and befriending various acts from the circus to the theater, but all of that came at a cost. And now they had to be creative to survive.
I found it interesting how truth was a huge theme in this story given the occupation of the brother and sister team (as well as a few friends). I thought it played well to the first book and appreciated how truth was shown not to always be glorious. Sometimes the truth they found was not what they wanted. But as Yates told Marigold, "The truth isn't always pretty. But I like to think it's always beautiful." I loved the outlook the siblings had on life and on this particular topic.
White also did a brilliant job showing the tug-of-war between truth versus lies. It was a dance, in a way, only showing the cards they were willing to show, and making up an entire persona for Marigold. Even Yates adopted a plethora of accents to use when meeting with clients to keep them from finding out who he was.
Trust was also big in this story, which made sense as the two tend to go hand-in-hand. Merritt Livingstone, who had hired the Imposters to find a missing person, struggled with whom he could trust. "…it seemed every person he'd assumed he could trust had something to hide. Made a man wonder how he could ever be certain his friends were truly his friends." This was a fun quote because the author set it up so perfectly. As the reader, I knew something would happen later on, the truth revealed, and then the decision of trust would need to be made.
When reading a Christian novel, I always keep an eye out for the God aspect, and White did a beautiful job weaving Him into the story. What I appreciated most about it was the fact that God was not alluded to but rather right there. And it was obvious that He was revered and loved.
This novel is one I would highly recommend, and I can't wait to read the next installment which the author gave glimpses of throughout this story. If you love a clean romance, strong family values, suspense, and a story that's not afraid to put God front and center, then this book is for you.
I received a copy of A Beautiful Disguise by Roseanna M. White thanks to Bethany House and Netgalley. Opinions are my own.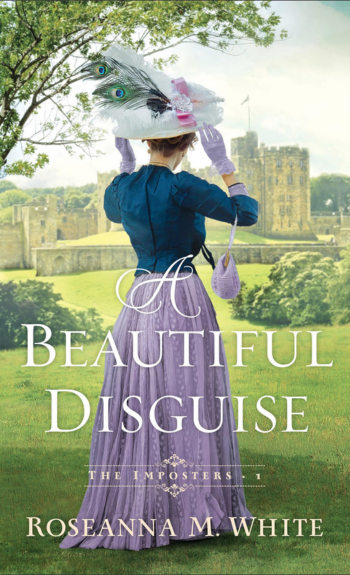 ---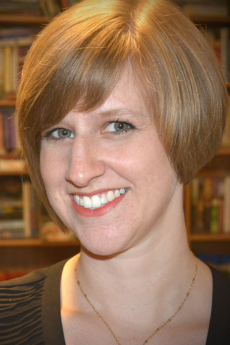 Roseanna M. White is a bestselling, Christy Award winning author who has long claimed that words are the air she breathes. When not writing fiction, she's homeschooling her two kids, editing, designing book covers, and pretending her house will clean itself. Roseanna is the author of a slew of historical novels that span several continents and thousands of years. Spies and war and mayhem always seem to find their way into her books…to offset her real life, which is blessedly ordinary. You can learn more about her and her stories at www.RoseannaMWhite.com.

Ladies of the Manor
The Codebreakers
Learn More About Roseanna M White and her books on her website
---