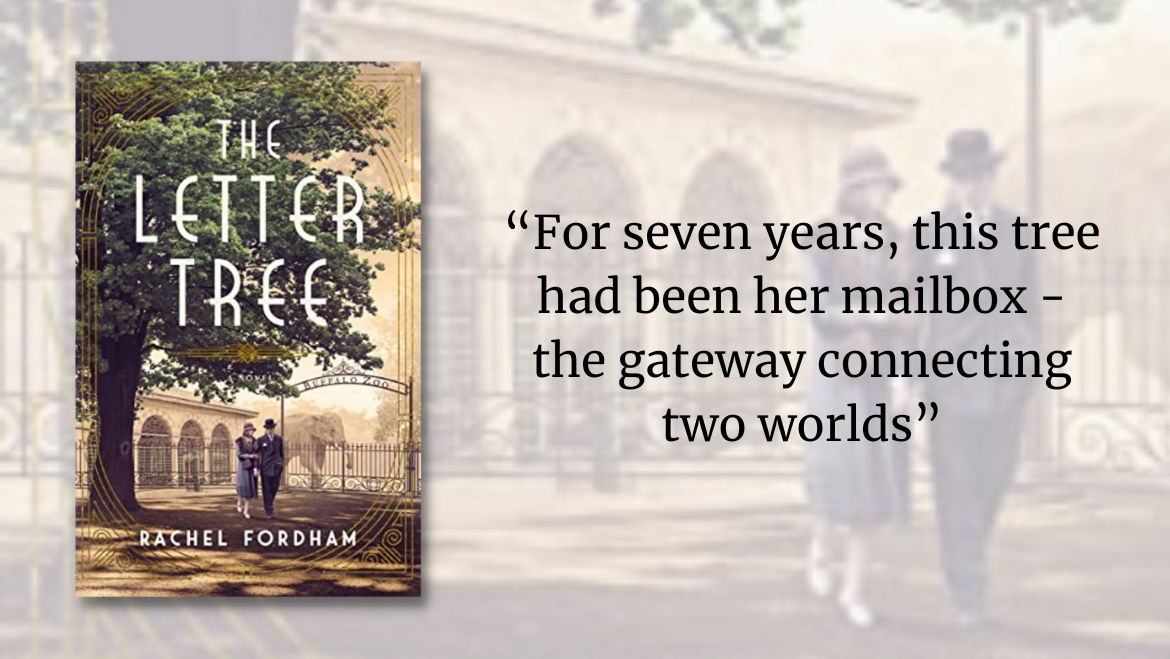 I was excited when I saw that Rachel Fordham wrote a second novel with a Buffalo, New York setting. Her first one was A Lady in Attendance, which I have read and loved. Story number two, written using the Buffalo Zoo and Delaware Park – and also Buffalo's neighboring city, Niagara Falls – as a backdrop was another 5-star read. I'm grateful to have so many great authors this year representing "the rest of" NY State.
The Letter Tree released October 31st.
Book Description
---
Mere words can't end their families' feud, but the Campbell heir and the Bradshaw heiress plan to write a future together.
Buffalo, NY, 1924
Laura Bradshaw adores stories with happily ever afters. But since her mother died seven years ago, the Bradshaw Shoe Company heiress has been as good as locked away in a tower. Her overbearing father cares little for her dreams, throwing himself instead into his tireless takedown of his competitor, the Campbell Shoe Company. However, Laura has been gifted with a reprieve: a mysterious friend with whom she's been exchanging letters.
As heir to the Campbell Shoe Company, Isaac Campbell is a sought-after bachelor who has never felt an inkling of desire for the women who constantly bat their eyes at him. His thoughts are consumed by an oak tree in the Buffalo Zoo—or rather, the mystery woman he exchanges letters with courtesy of the tree. She's been one of Isaac's only joys in a life consumed by his father's tireless hatred of Bradshaw. A hatred that, Isaac is coming to realize, may affect him more personally than he ever imagined.
When Laura's father orchestrates a match between her and an important business owner, she resolves to pursue her only chance at freedom. But Isaac believes their story isn't bound for a tragic ending. He's certain there's more to the Bradshaw-Campbell feud than meets the eye. And he won't stop digging until he uncovers the truth that might bridge the divide between him and the woman whose words have captured his heart.
My Review

---
The Letter Tree by Rachel Fordham was a modern-day fairy tale whose prince and princess struggled to find the courage to face the villains, Hate and Greed, and to take a step of faith outside the confines in which their fathers had placed them. It was "Rapunzel" meets Romeo and Juliet meets You've Got Mail (with a twist). Through a torrent of emotions, a mystery (or two) to solve, some suspenseful moments, and a bit of divine providence, Fordham refused to allow her characters to remain stagnant.
For reasons unknown to them, Isaac Campbell, the "prince" of Campbell shoes, and Laura Bradshaw, the "princess" of Bradshaw shoes, were split apart at a young age and taught to hate each other and the rival companies. While Laura was kept out of social circles until it served a greater good for her father's company, spending time in her room with her macaw and conversing with her housekeeper, Isaac was encouraged to enjoy life and leave the inner workings of his father's company alone. Both felt stuck in the roles handed to them and longed to do more, be more than what was allowed.
The story moved at a steady pace, and I was fully invested. I loved the idea of the letters passed through a maple tree that started with a sad girl's poem. No names, no details, just words that expressed feelings and dreams. And when it was finally time to reveal the people behind the words, the tug-of-war of emotions that followed was expertly written and even entertaining.
Though Laura and Isaac were easily my favorite characters, I wouldn't be doing the story justice if I didn't throw a little special light on Mrs. Guskin. She was the warm light shining in the Bradshaw household, a grandmother-like figure who served with patience and gave Laura the small taste of freedom she was seeking.
I enjoyed the backdrop of the Buffalo Zoo and Delaware Park and appreciated the fact that this story took place in Western New York, the complete opposite end of the big city New York State is often confused for. Of course, adding in Niagara Falls complete with a daredevil was the icing on the cake. The one snag I found with this, though, was the fact that I got caught up in details. I was unsure for a while whether they were in Niagara Falls, NY or Ontario as the hotel they stayed at was a Canadian hotel. That obviously was not enough to take a star away from the well-deserved five stars this story earned, but it did trip me up a bit. But an author has the luxury to do whatever they want in their story. That is the beauty of fiction.
I highly recommend The Letter Tree to anyone who loves a story of overcoming life's adversities and stepping out in faith, a story where the characters learn and grow, and find out who God created them to be.
I received a copy of The Letter Tree by Rachel Fordham thanks to Thomas Nelson and Netgalley. Opinions are my own.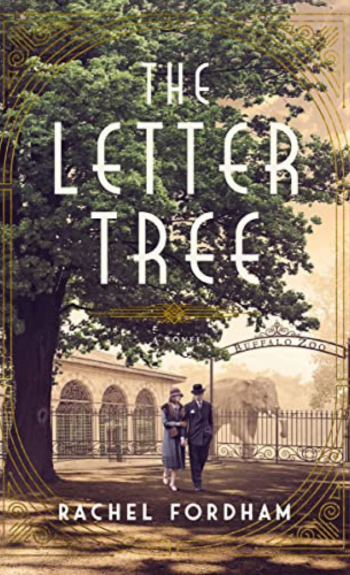 ---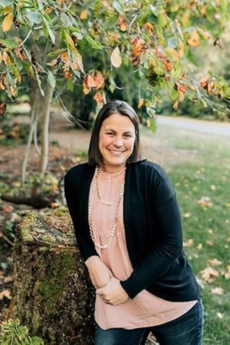 Rachel Fordham is the author of Where the Road Bends, A Lady in Attendance, A Life Once Dreamed, The Hope of Azure Springs, and Yours Truly, Thomas. Fans expect stories with heart and she delivers, diving deep into the human experience and tugging at reader emotions. She loves connecting with people, traveling to new places, and daydreaming about future projects that will have sigh-worthy endings and memorable characters. She is a busy mom, raising both biological and foster children (a cause she feels passionate about). She lives with her husband and children on an island in the state of Washington. Learn more at rachelfordham.com; Instagram: @rachel_fordham; Facebook: @rachelfordhamfans.

Learn more about Rachel Fordham and her books on her website
---