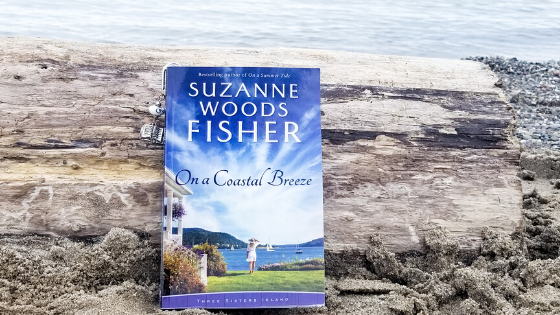 Book 2 in the Three Sisters Island series by Suzanne Woods Fisher releases May 5th, and thanks to Interviews & Reviews and Baker Publishing (Revell), I had the opportunity to read the book early. I'm thrilled to share this book with you!
---
Book Description
Everything happens for a reason, Maddie Grayson believes. But her motto gets sorely tested when the new minister parachutes into town and offers her a chance to change what happens next.
---
My Review

Three Sisters Island once again comes alive in Suzanne Woods Fisher's novel, On a Coastal Breeze. The reader is re-introduced to the Grayson family and the rest of the quirky cast including Seth and Peg Legg, and new members make their appearance along with a tenacious duck that likes to follow Paul Grayson around Camp Kicking Moose.
When Rick O'Shea parachutes onto the shore of Three Sisters Island to assume the role of pastor, Maddie Grayson's anxiety level skyrockets. She remembers all too well what "Ricky" was like growing up, and their tumultuous past leaves her wondering when the other shoe will drop. Has he really grown since grade school, or is he making plans to torment her once again?
I loved watching the relationship between Maddie and Rick grow, and how the author slowly brought in pieces of Maddie's past. Though the main focus on the book was Maddie, Paul, Cam, and Blaine were not forgotten. Each character was able to have their own part in this story, each with a struggle they needed to face and overcome.
The main theme in this story was fear, weaving throughout the story in each person. Rick's sermon about Jonah and the Whale, and the Fear class he and Maddie taught together, were only the beginning. Each Grayson had to come to terms with what they feared and decide what they would do about it.
As before, Suzanne Woods Fisher has a way of bringing God into the mix that not only makes it fun, but also allows you to think. Though the message is not-so-hidden, it's a refreshing way of looking at what God wants for us.
The one thing I will mention, and it's not a deal-breaker, is the slight inconsistency I found in chapters twelve and fourteen. In chapter twelve, Maddie talks to Blaine about why Blaine may have lost her sense of taste, and then in fourteen Blaine confides in Maddie that she lost her sense of taste and Maddie is surprised. It stuck out to me and had me flipping back and forth to make sure I hadn't missed something. Otherwise, I thoroughly enjoyed this book.
I would highly recommend this novel to anyone who loves a quirky contemporary story with a godly message, romance, and humor. I'm looking forward to another book in the series, which I can only assume (and hope) will be about Blaine and her travel decisions.
---
Pre-order on Amazon

Book 1 in the Three Sisters Island Series
---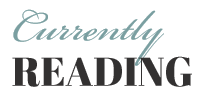 Fiction
Released April 7th
Non-Fiction
Releases July 21st