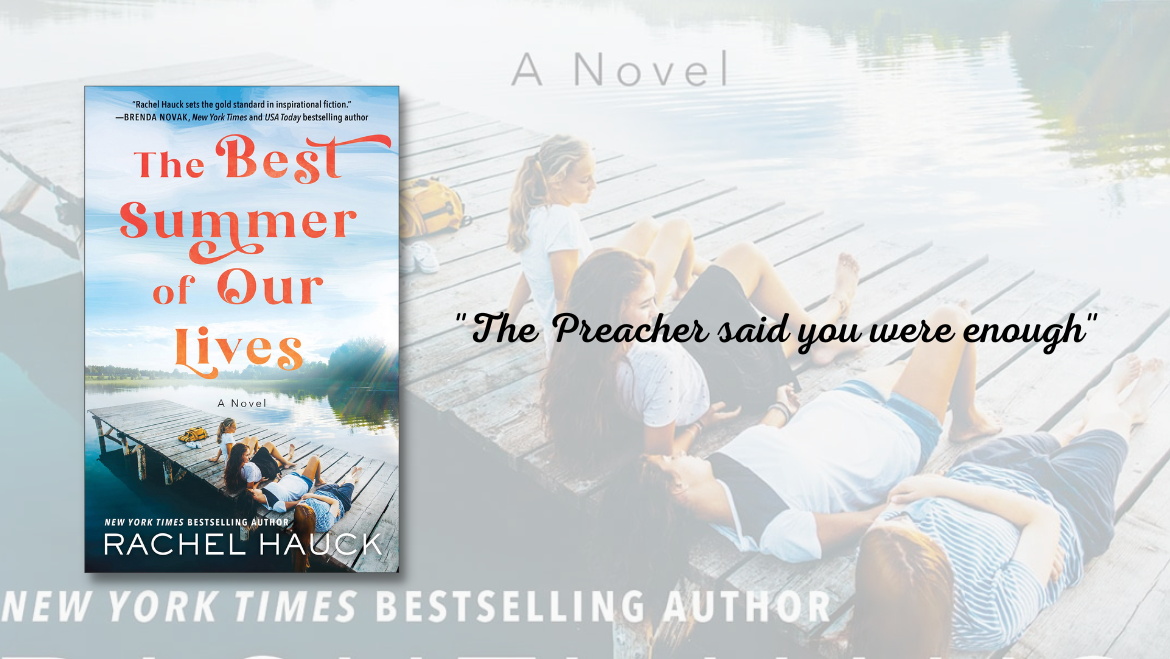 Rachel Hauck is an author I'm always watching to see what she's publishing next. The Best Summer of Our Lives is her latest release, and though it was a little slow for me in the beginning, it quickly became one of my 2023 favorites.
The Best Summer of Our Lives released June 27th
Book Description
---
Twenty years ago, the summer of '77 was supposed to be the best summer of Summer Wilde's life. She and her best friends, Spring, Autumn, and Snow–the Four Seasons–had big plans.

But those plans never had a chance. After a teenage prank gone awry, the Seasons found themselves on a bus to Tumbleweed, "Nowhere," Oklahoma, to spend eight weeks as camp counselors. All four of them arrived with hidden secrets and buried fears, and the events that unfolded in those two months forever altered their friendships, their lives, and their futures.

Now, thirtysomething, Summer is at a crossroads. When her latest girl band leaves her in a motel outside Tulsa, she is forced to face the shadows of her past. Returning to the place where everything changed, she soon learns Tumbleweed is more than a town she never wanted to see again. It's a place for healing, for reconciling the past with the present, and for finally listening to love's voice.
My Review


---
The Best Summer of Our Lives is a story of a friendship that had been rubbed raw by secrets, unspoken hurt, grief, and comparison to name a few. It took four lifelong friends and forced them to face the dark truths in their lives resulting in pain too much to bear. A cord had been severed, and what resulted was years of silence.
I loved following the story of the Four Seasons (Summer, Spring, Autumn and Snow) in 1977. Each girl was able to share her own perspective, giving the reader a more in-depth look into this web of feelings and experiences. And when the timeline switched to 1997, it succeeded in my longing to go back to the 70s to read more of the story and to see how the decades fit together. I also wanted to know how it would all play out in the end. This is the type of writing I love. It was flawless and made sense despite the twenty missing years.
Anyone who has read the synopsis of this novel could guess that relationships would be a focus, but it wasn't just the relationships with her friends that Summer Wilde struggled with. When a shocking secret had been revealed during camp, she had to navigate the choppy waters with her parents. She also found a special place in her heart for Levi, but her life's goals overshadowed her desire to be with him.
Rachel Hauck knows how to weave a powerful tale while using the physical presence of God. What Christian doesn't long to sit with God, to see Him and speak with Him? To be brought to a place so overwhelming that you end up face down on the ground in humble adoration? This is where Summer was brought to, though she didn't quite understand it. And with any good story, it wasn't the end. The journey had only begun, and God's timing was at work. This is what I absolutely love about Hauck's stories.
On a bit of a "nerdy" note, since Summer was really the main character in the story, I began to think that, perhaps, she was looking for the best Summer of her life. To be who God was calling her to be after trying to walk her own path. A play on words.
I can't recommend this book enough. It's a coming-of-age novel with characters who make mistakes as they try to step into adulthood. It's also a looking back on those mistakes and deciding where to go from that moment on. It takes humility, love, and another special character to make it right.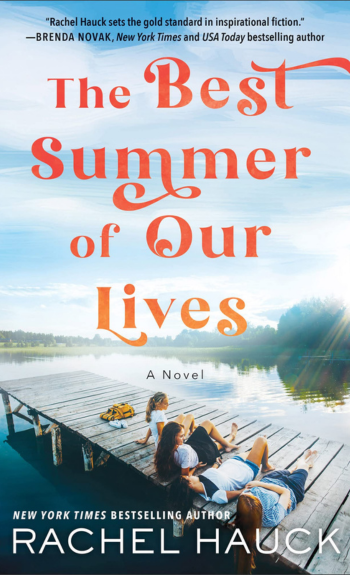 ---
New York Times, USA Today & Wall Street Journal Bestselling author Rachel Hauck writes from sunny central Florida.
A RITA finalist and winner of Romantic Times Inspirational Novel of the Year, and Career Achievement Award, she writes vivid characters dealing with real life issues.
Her book, Once Upon A Prince, was made into an original Hallmark movie. Her novel, The Wedding Dress, has been optioned for film by Brain Power Studio
She loves to hear from readers. She also loves to encourage new writers and sits on the Executive Board of American Christian Fiction Writers.
A graduate of Ohio State University with a BA in Journalism, Rachel is an avid OSU football fan. She hopes to one day stand on the sidelines in the Shoe with Ryan Day.
Visit her website to find out more and click on the icons to follow her on Instagram, Twitter and Facebook. Join her NEWSLETTER for exclusive monthly content.

Learn more about Rachel Hauck and her books on her website
---