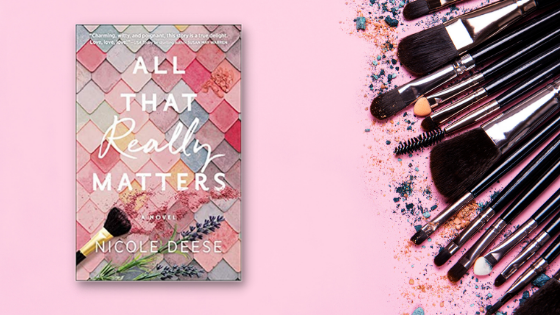 I first fell in love with Nicole Deese's writing when I read Before I Called You Mine in 2020, a beautiful story about international adoption and the choices that had to be made. When I saw that Deese was coming out with a new novel this year, I had to read it. And I am very glad I did.
All That Really Matters releases April 6th, 2021
Book Description
---
Molly McKenzie's bright personality and on-trend fashion and beauty advice have earned her an impressive social media following, as well as a shiny monthly paycheck. When her manager-turned-boyfriend tells her of an upcoming audition to host a makeover show for America's underprivileged youth, all her dreams finally seem to be coming true. There's just one catch: she has little experience interacting with people in need.
To gain an edge on her competitors, she applies to volunteer at a transitional program for aged-out foster kids during summer, only the program's director, Silas Whittaker, doesn't find her as charming as her followers do. But since forfeiting a goal has never been her style, Molly's only option is to accept the terms Silas lays out and submit to his rules–even the most ridiculous ones pertaining to social media.
Soon as the residents of the home become more than a means to pad her career resume, and Silas becomes more than an obstacle on her path to fame, her once-narrow focus expands to include the deep needs of those she's serving… and perhaps the ones she's neglected inside herself as well. It took years to build her platform, but only one summer to discover what really matters most.
My Review
---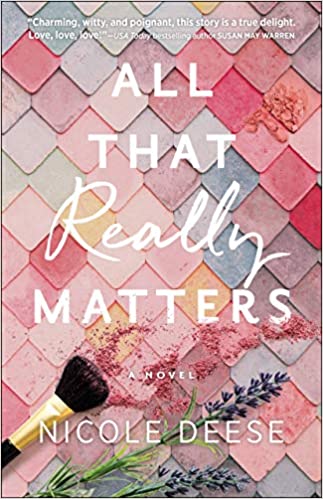 All That Really Matters is a heartwarming story of self-discovery and, as the title states, finding what really matters. Molly McKenzie was at the top of her game as a fashion vlogger with over 600,000 subscribers, a manager, and a very comfortable lifestyle. But when she was told to reach one million subscribers in just three months, and to find a human-interest cause that would help her brand, Molly's life began to change along with her priorities.
I loved the way this story was written. I'm all about finding the path God wants for us and making the choice to walk it, even if it takes us from the comfortable path we were already walking. At first, Molly's choice to volunteer at The Bridge, a transitional home for youths who had aged out of foster care, was purely selfish. But when she met the kids living there, something stirred inside of her, and she found herself at The Bridge more often than she needed to be.
And then, of course, there was Silas Whittaker, director of the youth home. A man of faith and integrity who had no use for a woman who spent her days dressing up and talking on social media outlets about how to make yourself look better. But then, God always has a way of getting His way.
The characters in this story were perfect including sweet Gloria—or Glo, as she was lovingly called—the receptionist, cook, and so much more. The youth all had their own personalities and problems and dealt with them in their own way. But you could tell they all respected the place they lived and those who worked with them. Anyone who showed disrespect or broke any of the rules were dealt with, but not harshly.
I also loved how Nicole Deese used the kids and their sessions at The Bridge to help Molly find her truth. It wasn't just a one-way street, and Molly was changed by the end of the book in the best way possible. Oh, and maybe a bit of romance was thrown in for good measure, a sweet romance that didn't seem forced but rather a gradual transition.
I could go on and on about this story, but I don't want to give everything away. What I will say is read it. You won't be disappointed.
I received a copy of All That Really Matters thanks to NetGalley and Bethany House. Opinions are my own.
---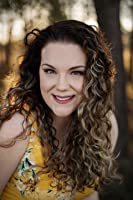 Nicole Deese is a Carol Award winner and a RITA and INSPY Award finalist. When she's not working on her next contemporary Christian romance novel, she can usually be found reading one by a window overlooking the inspiring beauty of the Pacific Northwest. She lives in small-town Idaho with her happily-ever-after hubby, two rambunctious sons, and princess daughter with the heart of a warrior. Find her online at www.nicoledeese.com.

Find more about Nicole Deese on her website
---