April showers might bring May flowers, but April authors bring faith, inspiration, and new worlds to get lost in. Check out these titles and pre-order your favorites! And don't forget to show these authors some love with your reviews!
---
Hope Between the Pages (Doors to the Past)
Pepper Basham
Releases April 1st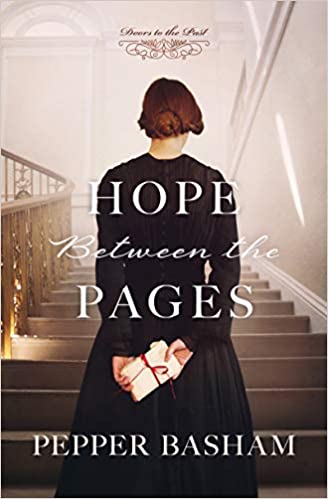 Uncover the Story Behind a One-Hundred-Year-Old Love Letter
Walk through Doors to the Past via a new series of historical stories of romance and adventure.
Clara Blackwell helps her mother manage a struggling one-hundred-year old family bookshop in Asheville, North Carolina, but the discovery of a forgotten letter opens a mystery of a long-lost romance and undiscovered inheritance which could save its future. Forced to step outside of her predictable world, Clara embarks on an adventure with only the name Oliver as a hint of the man's identity in her great-great-grandmother's letter. From the nearby grand estate of the Vanderbilts, to a hamlet in Derbyshire, England, Clara seeks to uncover truth about family and love that may lead to her own unexpected romance.
Three Missing Days (The Pelican Harbor Series #3)
Colleen Coble
Releases April 6th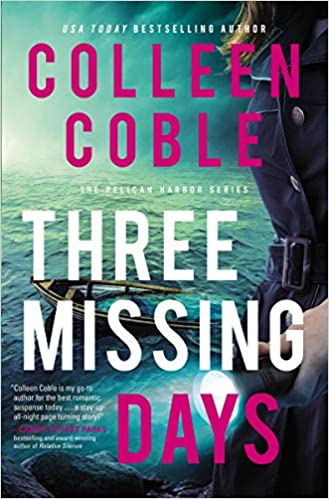 A chilling murder.
Chief of Police Jane Hardy plunges into the investigation of a house fire that claimed the life of a local woman as well as one of the firefighters. It's clear the woman was murdered. But why? The unraveling of Jane's personal life only makes the answers in the case more difficult to find.
Her son's arrest.
Then Jane's fifteen-year-old son is accused of a horrific crime, and she has to decide whether or not she can trust her ex, Reid, in the attempt to prove Will's innocence—and whether she can trust Reid with her heart.
Her stolen memories.
Three days of Jane's past are missing from her memory, and that's not all that has been stolen from her. As she works to find the woman's murderer and clear her son's name, finding out what happened in those three days could change everything.
It all started with one little lie. But the gripping truth is finally coming out.
Releases April 6th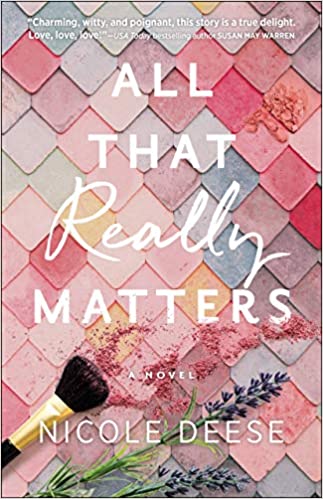 Molly McKenzie's bright personality and on-trend fashion and beauty advice have earned her an impressive social media following, as well as a shiny monthly paycheck. When her manager-turned-boyfriend tells her of an upcoming audition to host a makeover show for America's underprivileged youth, all her dreams finally seem to be coming true. There's just one catch: she has little experience interacting with people in need.
To gain an edge on her competitors, she applies to volunteer at a transitional program for aged-out foster kids during summer, only the program's director, Silas Whittaker, doesn't find her as charming as her followers do. But since forfeiting a goal has never been her style, Molly's only option is to accept the terms Silas lays out and submit to his rules–even the most ridiculous ones pertaining to social media.
Soon as the residents of the home become more than a means to pad her career resume, and Silas becomes more than an obstacle on her path to fame, her once-narrow focus expands to include the deep needs of those she's serving… and perhaps the ones she's neglected inside herself as well. It took years to build her platform, but only one summer to discover what really matters most.
Present Danger (Rocky Mountain Courage Book #1)
Elizabeth Goddard
Releases April 6th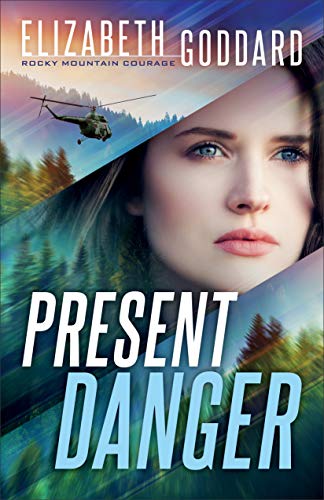 Former FBI Special Agent Jack Tanner is working as a detective in Montana when he comes across a body in the national forest during a search and rescue mission. He's committed to finding the killer, even if it means working alongside his old flame, US Forest Service Special Agent Terra Connors.
When Terra discovers that the murder victim had ties to a powerful and dangerous trafficker of archaeological artifacts, the investigation takes a deadly turn–one that hits too close to home. As Terra fears she lacks the courage to face what comes next, Jack is more determined than ever to protect her. But he's failed her before. And if he fails this time, it will cost them far more than just their hearts.
Join bestselling and award-winning author Elizabeth Goddard as she plunges you into a web of deceit made of hidden crimes, open threats, and long-buried family secrets in this gripping first book of an explosive new series.
Releases April 6th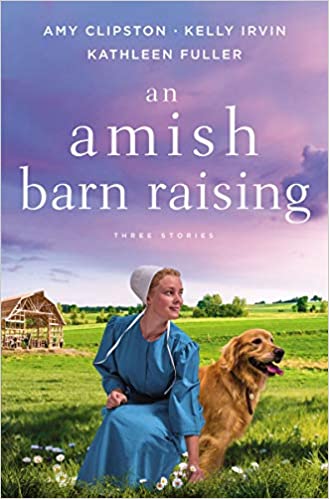 From bestselling authors in the Amish genre come three sweet stories centered around Amish traditions and the possibility of romance.
Building a Dream by Amy Clipston
Though they've known each other a long time, Kathryn and Anthony have finally decided to try becoming more than friends—but they are devastated when Kathryn's father won't allow them to date. He wants his daughter to marry a man with a more respectable job than building gazebos for Englishers. But when Kathryn's father's dairy barn burns down during a thunderstorm, Anthony is the one to arrange a barn raising. Will Kathryn's father realize he has misjudged Anthony?
To Raise a Home by Kelly Irvin
A year after the wildfires, life has returned to normal for the West Kootenai Amish community. Evan Eicher, son of Deacon Tobias Eicher, has done his best to move on too. Helping his neighbors and friends rebuild has helped soothe a heart broken when Delilah Mast—the woman he loves but never had the courage to approach—moved with her family back to Kansas. At his father's urging he courts Kaylee Plank, a sweet woman who adores him. But when Delilah moves back to teach school, Evan must wrestle with feelings he's tried so hard to put in the past. And an accident at a barn raising will force Kaylee, Delilah, and Evan to face the truth about their hearts.
Love's Solid Foundation by Kathleen Fuller
Devon Bontrager only returned to his old hometown to make good on a past misdeed. He hadn't counted on reconnecting with Nettie Yoder, especially since she strung along his younger twin brothers some years ago. Nettie knows she's made some mistakes in the past, but she's determined to be an asset to her community from now on. But just as she's making headway, her family's barn burns to the ground. Why does it seem like God is punishing her family when she's finally starting to turn her life around? Can she convince Devon that she has changed? Can Devon trust the woman who broke his brothers' hearts?
Blackberry Beach: A Hope Harbor Novel
Irene Hannon
Releases April 6th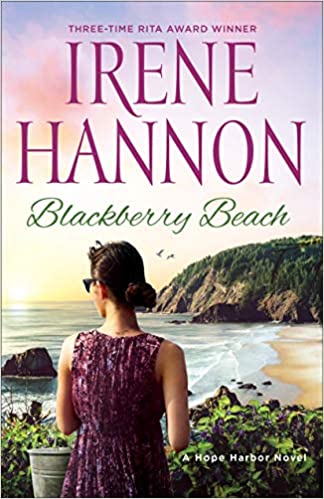 Katherine Parker is on the cusp of having everything she ever wanted–fame, money, and acclaim. So why isn't she happy? In search of answers, she comes incognito to Hope Harbor on the Oregon coast for some R&R. Maybe in her secluded rental house overlooking the serene Pacific she'll be able to calm the storm inside.
Coffee shop owner Zach Garrett has found his niche after a traumatic loss–and he has no plans to change the life he's created. Nor does he want to get involved with his reticent new neighbor, whose past is shrouded in mystery. He's had enough drama to last a lifetime. But when Katherine and Zach are recruited to help rehab a home for foster children, sparks fly. And as their lives begin to intersect, might they find more common ground than they expected . . . and discover that, with love, all things are possible?
Bestselling and award-winning author Irene Hannon invites you to come home to Hope Harbor–where hearts heal . . . and love blooms.
Releases April 6th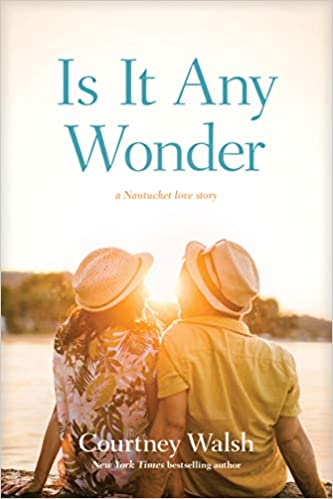 Can a promise made as kids bring them back together as adults? In this Nantucket-set beach read, "master of the genre" (Midwest Book Review) Courtney Walsh delivers a sparkling inspirational romance about first love and second chances.
Twelve years ago, Cody Boggs and Louisa Chambers made a pact that no matter where their lives took them, they'd return to Nantucket Island's Brant Point Lighthouse on July 30, their shared golden birthday, and continue their tradition of exchanging birthday wishes. But that was before a tragic accident upended both of their lives, irrevocably pulling them apart.
Their worlds collide just months before that particular day when Louisa's fledgling event planning company is hired by the local Coast Guard station, where she discovers Cody has recently returned to the island as the second in command. As they plan a regatta fundraiser, hoping to promote positive PR in the community, neither can deny the fireworks each encounter ignites. But working together also brings up memories of the day Cody's father died, revealing secrets that have Cody and Louisa questioning everything they thought they knew and felt about their families and each other.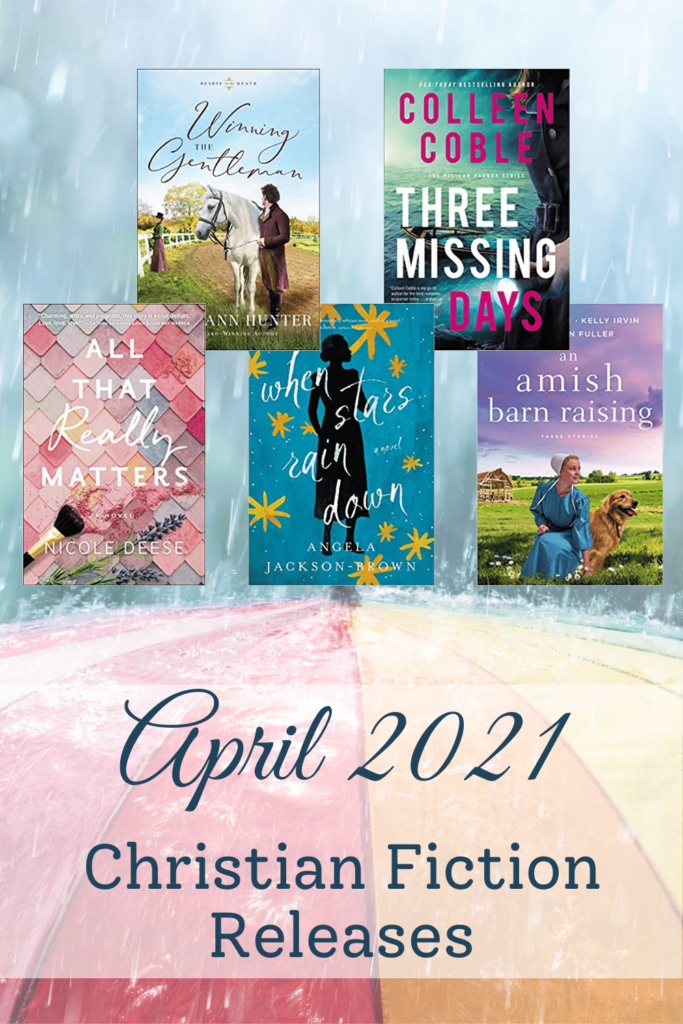 Releases April 13th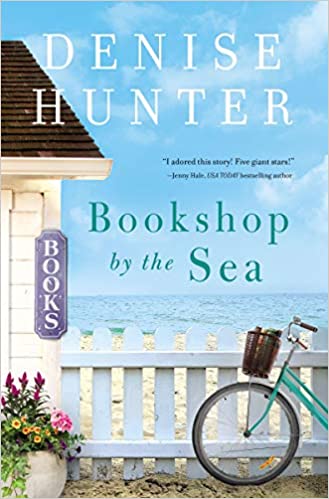 Sophie Lawson should be enjoying her sister's wedding day. But nothing could have prepared her to see the best man again.
After her mother became bedridden and her father bailed on the family, Sophie found herself serving as a second mother to her twin brother, Seth, and younger sister, Jenna. Sophie supported her siblings through their college years, putting aside her own dream of opening a bookshop in Piper's Cove—the quaint North Carolina beach town they frequented as children.
Now it's finally time for Sophie to follow her own pursuits. Seth has a new job, and Jenna is set to marry her college beau in Piper's Cove. But the destination wedding reunites Sophie with best man Aiden Maddox, her high school sweetheart who left her without a backward glance.
When an advancing hurricane strands Aiden in Piper's Cove after the wedding, he finds the hotels booked to capacity and has to ask Sophie to put him up until the storm passes. As the two ride out the weather, old feelings rise to the surface. The delay also leaves Sophie with mere days to get her bookshop up and running. Can she trust Aiden to stick around? And will he find the courage to risk his heart?
Releases April 13th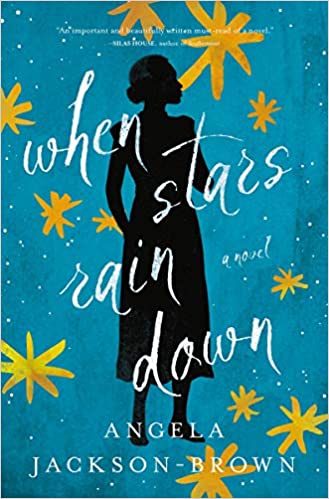 In When Stars Rain Down, Angela Jackson-Brown introduces readers to a small, Southern town grappling with haunting questions still relevant today—and to a young woman whose search for meaning resonates across the ages.
This summer has the potential to change everything.
The summer of 1936 in Parsons, Georgia, is unseasonably hot, and Opal Pruitt senses a nameless storm brewing. She hopes this foreboding feeling won't overshadow her upcoming eighteenth birthday or the annual Founder's Day celebration in just a few weeks. She and her Grandma Birdie work as housekeepers for the white widow Miss Peggy, and Opal desperately wants some time to be young and carefree with her cousins and friends.
But when the Ku Klux Klan descends on Opal's neighborhood, the tight-knit community is shaken in every way possible. Parsons's residents—both Black and white—are forced to acknowledge the unspoken codes of conduct in their post-Reconstruction era town. To complicate matters, Opal finds herself torn between two unexpected romantic interests—the son of her pastor, Cedric Perkins, and the grandson of the woman she works for, Jimmy Earl Ketchums. Both young men awaken emotions Opal has never felt before.
When Grace Appears (The Orchard House Bed and Breakfast #1)
Heidi Chiavaroli
Releases April 15th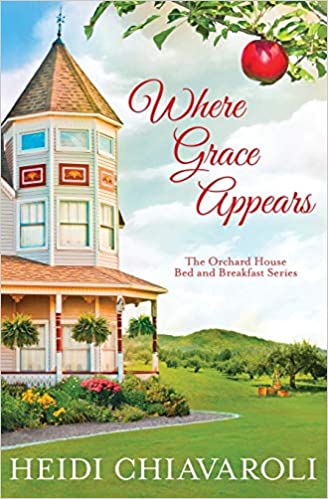 A contemporary twist on the well-loved classic, Little Women, readers will fall in love with the Martin family-Maggie, Josie, Lizzie, Bronson, Amie, and their mother Hannah-each trying to find their own way in the world and discovering that love, home, and hope, are closer than they appear.
There are many ways Josie Martin pictured coming home to her family-pregnant and alone wasn't one of them.
Ashamed of being duped by her handsome psychology professor, Josie returns to Maine too proud to admit her foolishness to those closest to her. As the one-year anniversary of her father's death approaches, she seeks solace in an old friend, Tripp Colton, and a new business venture that will prove to herself and her loved ones that she is still capable of success despite her overwhelming failure.
Josie shatters her family's expectations when she announces she will not return to school to finish her graduate degree, but instead wishes to help her mother achieve a lifelong dream. Soon, the entire family gets behind her idea to open and run a bed and breakfast inspired by Louisa May Alcott's Orchard House. Even Tripp is excited to restore Josie's great aunt's Victorian home for the purpose, but when Josie's secret is finally revealed, it creates an insurmountable rift that threatens their friendship.
As summer gives way to fall, Josie struggles under the weight of her decision regarding her child's welfare, an unexpected visit from the baby's father, and her feelings for Tripp. When the opportunity for grace comes along, will she take it? Or will her worth forever be tied to her failures?
The Good German Girl (A League of Extraordinary Women, #1)
Erica Marie Hogan
Releases April 15th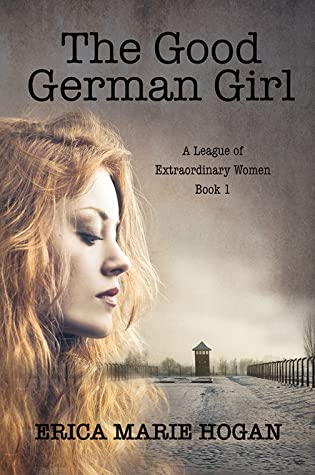 Omaha Beach
June 6, 1944

When battle-hardened Private Bernie Russell witnesses a fellow soldier shoot a young German boy with his hands up, he's shaken to his very core. Then, as that same boy is dying, he presses a packet of photographs and letters into Bernie's hand and utters three words in English.

It must end.

After having the letters translated, he discovers they were written by the soldier's twin sister and the photographs within the packet reveal evidence of Hitler's plan to wipe out the Jews.

Berlin, Germany

Margot Raskopf is a young art teacher, forced to conform to the education Hitler has designed. Then, when one of her sources with the underground resistance receives a letter for her from an American soldier, she's shocked and filled with renewed hope. But Margot has been harboring a secret. In her house she hides a young Jewish woman she's known since childhood, risking being discovered by the gestapo with each passing day.

As they begin a dangerous correspondence, both Margot and Bernie embark on treacherous journeys. One taking Bernie across Europe and right into Germany. Another taking Margot through the gates of Auschwitz … and under the scrutiny of Josef Mengele.
Winning the Gentleman (Hearts on the Heath)
Kristi Ann Hunter
Releases April 20th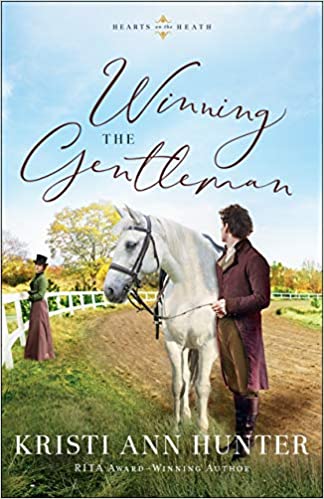 Aaron Whitworth hasn't had control over most aspects of his life, but he's always taken pride in being an honorable businessman and better-than-average horseman. When both of those claims are threatened, he makes the desperate decision to hire the horse trainer of a traveling circus as a temporary jockey for his racehorses.
Sophia Fitzroy knows that most horsemen don't take her seriously because she's a woman, but she can't pass up the opportunity to get away from the tumultuous world of travel and performing. As she fights for the right to do the work she was hired for, she learns the fight for Aaron's guarded heart might be an even more worthwhile challenge.
As secrets come to light and past vulnerabilities are confronted, will Aaron and Sophia sacrifice their former dreams and forge a new one together–against all odds?
Releases April 20th (Hardcover) April 6th (Kindle)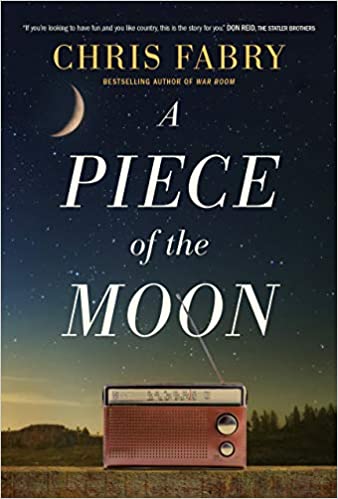 An inspiring southern fiction story from the bestselling author of War Room
When eccentric millionaire Gideon Quidley receives a divine revelation to hide his earthly treasure somewhere in the hills, he sets out to find a fitting hiding spot, choosing only a few Bible verses as clues leading to untold riches of gold, silver, cash . . . and one very unexpected―and very costly―item.
Treasure hunters descend upon the hills of West Virginia, including those surrounding the small town of Emmaus, where TD Lovett and Waite Evers provide the latest updates and the beating heart of the community on radio station Country 16. Neither man is much interested in a wild-goose chase for Quidley's treasure, though. Waite is busy keeping the station afloat and caring for the bruised souls who have landed there. Meanwhile, TD's more intent on winning over local junkyard owner Pidge Bledsoe, who has taken in a shy, wounded boy to raise.
But after an estranged friend goes missing searching for the treasure, TD is unexpectedly drawn into the hunt. As TD joins the race to find Quidley's wealth, he discovers where his own real treasure lies, and he begins to suspect there's a hidden piece to Gideon Quidley's treasure that no one could've expected.
Releases April 27th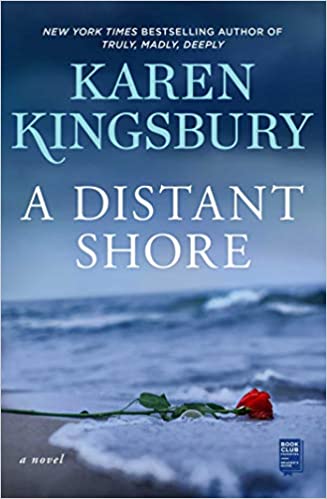 She was a child caught in a riptide in the Caribbean Sea. He was a teenager from the East Coast on vacation with his family. He dove in to save her, and that single terrifying moment changed both their lives forever.
Ten years later Jack Ryder is a daring secret agent with the FBI and Eliza Lawrence still lives on that pristine island. She's an untainted princess in a kingdom of darkness and evil, on the brink of a forced marriage with a dangerous neighboring drug lord, a marriage arranged by her father.
This time when Jack and Eliza meet, there's a connection neither of them can explain. Both their lives are on the line, and once again, the stakes are deadly high. Can they join forces in a complicated and dangerous mission, pretending to have a breathtaking love…without really falling?
Sometimes miracles happen not once, but twice…along a distant shore.