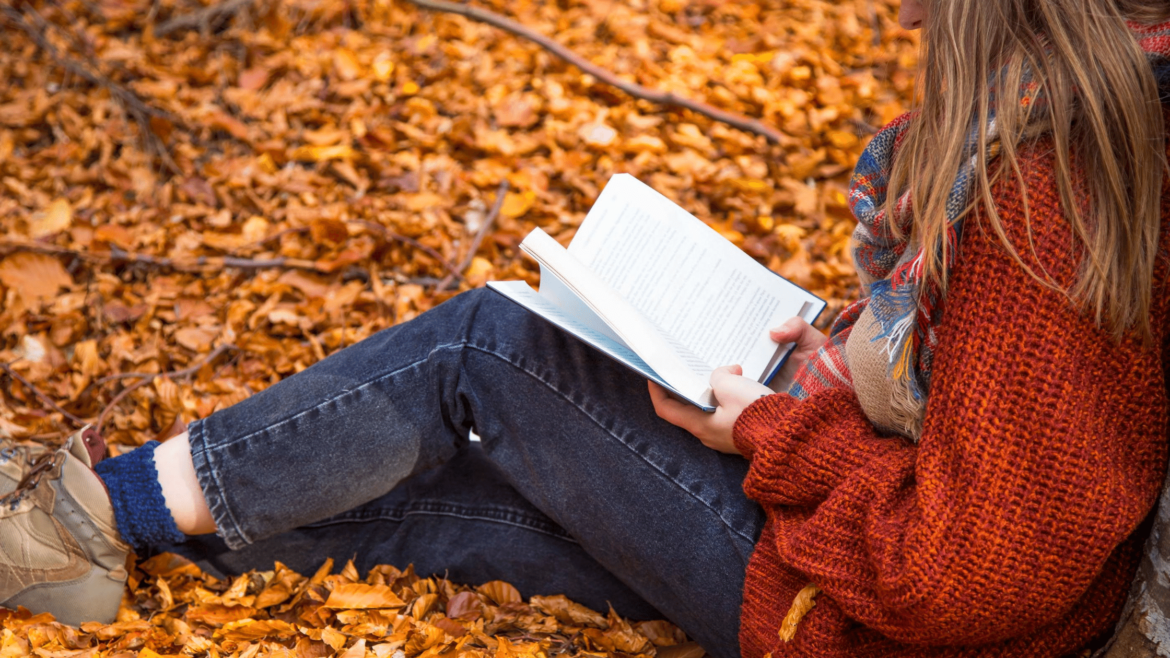 Can you believe summer is almost over? Where did it go? Everywhere I turn lately, I'm finding pumpkin spice everything. Lattes (yes, I've already indulged), cereals, snacks, scents, and so on. And, of course, my husband has to joke and add pumpkin spice toilet paper to that list.
School starts in just two weeks here in New York State, bringing a new bout of strangeness to tackle, but I'm hoping it will also bring more opportunities for reading without the constant interruptions for my children (love them dearly, I do!)
With that all said, I am sharing with you 24 Christian novels that are coming out in September and October 2020. As always, the books have at least two formats to choose from (with a couple exceptions).
So, grab a blanket, curl up on the couch, and begin your reading adventure!
---
Nine
Rachelle Dekker
Releases September 1st
Zoe Johnson spent most of her life living in the shadows, never drawing attention to herself, never investing in people or places. But when a wide-eyed, bedraggled teenager with no memory walks into the diner where Zoe works, everything changes. Now, against her better judgment, Zoe, who has been trying to outrun her own painful memories of the past, finds herself attempting to help a girl who doesn't seem to have any past at all. The girl knows only one thing: she must reach a woman in Corpus Christi, Texas, hundreds of miles away, before the government agents who are searching for her catch up to them.
Award-winning author Rachelle Dekker throws you into the middle of the action and keeps the pressure on in this page-turning story that, asks Are we who the world says we are–or can we change our story and be something more?
A Still Small Voice
Rachael C Duncan
Releases September 2nd
Jerusalem, an ancient city, is a land cloaked in mystery, legend, and intrigue. Within the heart of this age-old city dwells a lovely young woman – Julia, as whimsical and restless as the great city itself, her head filled with dreams of adventure and romance, her vision clouded by a daring young man of striking countenance, flashing eyes, and broad shoulders.
Residing in a magnificent villa nestled comfortably within the imperial Upper City, Julia knows no other life than the plush, comfortable one she shares with her mother, her wealthy merchant father, and a vast array of household staff to meet her every need.
Will her perfect world be shattered if she insists upon wedding the handsome guard who protects her father's wares? Will her parents approve of the reckless man with whom she has fallen hopelessly in love?
A Still Small Voice weaves an entrancing tapestry of the masterfully crafted, God-ordained events that forever changed the course of history.
Forget Me Not (The Gents Book #1)
Sarah M. Eden
Releases September 7th
Nottinghamshire, 1785
Julia Cummings has long been acquainted with loss-her mother, her brother, her sister, her friend, all gone too soon. But the loss that pushed her grief to the limit as a young girl was that of her best friend, Lucas Jonquil, who abandoned her without looking back. Now, eight years later, Lucas has returned to Lampton Park, and Julia has steeled herself-she will never forgive the man who broke her heart.
After losing too many of his friends and family to early deaths, Lucas vowed to live life to the fullest.  And after traversing the world, he has returned from his adventures to find his family and home as he left them-except for Julia.  The little girl he left behind has blossomed into a captivating lady, a lady who makes it clear she despises him.  With little hope of reconciliation, the former friends are blindsided when their parents make a shocking announcement.  Lucas and Julia have been betrothed without their knowledge and are to marry immediately.  Now Lucas must rely on the help of his closest friends to win the heart of a lady who loathes him-a lady he's coming to love more deeply every day.
Two Reasons to Run (The Pelican Harbor Series Book #2)
Colleen Coble
Releases September 8th
A lie changed her world.
Police Chief Jane Hardy is still reeling from the scandal that rocked her small-town department just as she took over for her retired father—the man who wrecked her life with one little lie. Now she's finally been reunited with her presumed-dead fifteen-year-old son, Will, and his father, documentarian Reid Bechtol.
A crisis looms.
When a murder aboard the oil platform Zeus exposes an environmental terrorist's plot to flood Mobile Bay with crude oil, Jane and Reid must put their feelings for each other behind them and work together to prevent the rig from being sabotaged.
A killer targets her son.
Then the terrorist puts her son Will's life on the line. Protecting him could be the common ground they need . . . but then ghosts from the past threaten to ruin Jane and Reid for good.
She's got plenty of reasons to run. But what if she stays?
Click here for a review of One Little Lie, book #1 in the Pelican Harbor Series
A Portrait of Loyalty (The Codebreakers Book #3)
Roseanna M. White
Releases September 8th
Zivon Marin was one of Russia's top cryptographers until the October Revolution tore apart his world. Forced to flee to England after speaking out against Lenin, Zivon is driven by a growing anger and determined to offer his services to the Brits. But never far from his mind is his brother, whom Zivon fears died in the train crash that separated them.
Lily Blackwell sees the world best through the lens of a camera and possesses unsurpassed skill when it comes to retouching and re-creating photographs. With her father's connections in propaganda, she's recruited to the intelligence division, even though her mother would disapprove if she ever found out.
After Captain Blackwell invites Zivon to dinner one evening, a friendship blooms between him and Lily that soon takes over their hearts. But both have secrets they're unwilling to share, and neither is entirely sure they can trust the other. When Zivon's loyalties are called into question, proving him honest is about more than one couple's future dreams–it becomes a matter of ending the war.
The Stone Wall
Beverly Lewis
Releases September 8th
Anna is eager to begin a new chapter in her life as a Lancaster County tour guide in the picturesque area where her Plain grandmother once stayed. Anna wishes she could talk with her grandmother about those long-ago days, but the elderly woman suffers from Alzheimer's, and beyond a vague hint about an old stone wall, much about that time is a mystery. Thankfully, Martin Nolt, a handsome Mennonite, takes the young Beachy Amish woman under his wing for her training, familiarizing her with the many local highlights, including Peaceful Meadows Horse Retreat, which serves children with special needs. The retreat's mission so inspires Anna that she returns to volunteer, and she quickly strikes up a friendship with Gabe Allgyer, the young Amish widower who manages it.
As Anna grows closer to both Martin and Gabe, she finds herself faced with a difficult choice–one in potential conflict with the expectations of her parents. Will Anna find true love and the truth about her grandmother's past in Lancaster County? Or will she find only heartbreak?
The Edge of Belonging
Amanda Cox
Releases September 8th
When Ivy Rose returns to her hometown to oversee an estate sale, she soon discovers that her grandmother left behind more than trinkets and photo frames–she provided a path to the truth behind Ivy's adoption. Shocked, Ivy seeks clues to her past, but a key piece to the mystery is missing.
Twenty-four years earlier, Harvey James finds an abandoned newborn who gives him a sense of human connection for the first time in his life. His desire to care for the baby runs up against the stark fact that he is homeless. When he becomes entwined with two people seeking to help him find his way, Harvey knows he must keep the baby a secret or risk losing the only person he's ever loved.
In this dual-time story from debut novelist Amanda Cox, the truth–both the search for it and the desire to keep it from others–takes center stage as Ivy and Harvey grapple with love, loss, and letting go.
A Heart of Gold
Stacy Henri
Releases September 15th
They'll have to conquer more than the Klondike Trail to reach her father in time—they'll have to overcome their past too.
After months of silence from her father in the Klondike, Tava Rutherford finally receives word from him. Only the outdated letter reveals that her father is ill and may be dying. Desperate to discover his fate, Tava resolves to make the journey to the wilds of northwestern Canada. But Jess Lawmen, her ranch foreman and the man who broke her heart, insists she doesn't go alone. Jess intends to keep his promise to look out for her—even if that means traveling thousands of miles with Tava, the woman he claims to feel just friendship for but has never stopped loving.
With their own ragtag group of travelers in tow, Tava and Jess confront one challenge after another as they join the hundreds of stampeders scrambling to reach the goldfields. But as the two of them come face to face with their past hurts and mistakes in their race to reach Tava's father, they will have to decide whether to cling to safety or risk their hearts for something even greater.
The Librarian of Boone's Hollow
Kim Vogel Sawyer
Releases September 15th
A traveling librarian ventures into the mining towns of Kentucky on horseback—and learns to trust the One who truly pens her story—in this powerful novel from the best-selling author of A Silken Thread.
 
During the Great Depression, city-dweller Addie Cowherd dreams of becoming a novelist and offering readers the escape that books had given her during her tragic childhood. When her father loses his job, she is forced to take the only employment she can find—delivering books on horseback to poor coal-mining families in the hills of Kentucky.
 
But turning a new page will be nearly impossible in Boone's Hollow, where residents are steeped in superstitions and deeply suspicious of outsiders. Even local Emmett Tharp feels the sting of rejection after returning to the tiny mountain hamlet as the first in his family to graduate college. And as the crippled economy leaves many men jobless, he fears his degree won't be worth much in a place where most men either work the coal mine or run moonshine.
 
As Addie also struggles to find her place, she'll unearth the truth about a decades-old rivalry. But when someone sets out to sabotage the town's library program, will the culprit chase Addie away or straight into the arms of the only person who can help her put a broken community back together?
Garden of Hope (Garden of Love Book #1)
Daphne Bloom
Releases September 17th
Can two lost causes find love in the arms of one another?
Lily, the peculiar youngest daughter of an earl, would rather spend her life as a spinster, tending to her garden–alone. But when her father falls critically ill, she suddenly faces the possibility of becoming a penniless relation living on the charity of her sisters unless she can find a husband–now. But facing her fifth Season and feeling unable to meet the requirements of a proper wife, Lily despairs of finding a kind and patient man she can trust enough to marry.
Henry, the war-wounded second son of an earl, needs to have a son to secure his family's future. But worried about his condition worsening and leaving him crippled, he fears turning any future wife into a mere companion and nursemaid.
Both are unable to resist the pressure from their families to attend the Season and at least try to find a spouse. Can these two lost causes see past their own limitations and let love in?
Beholden (The Fairest Maidens Book #1)
Jody Hedlund
Releases September 22nd
In a land where being the fairest maiden is a curse . . .
A beautiful noblewoman with a terrible secret, and a prince subjected to slavery.
Upon the death of her wealthy father, Lady Gabriella is condemned to work in Warwick's gem mine. As she struggles to survive the dangerous conditions, her kindness and beauty shine as brightly as the jewels the slaves excavate. While laboring, Gabriella plots how to avenge her father's death and stop Queen Margery's cruelty.
Prince Vilmar of Scania enslaves himself in Warwick's gem mine as part of a royal test to prove himself the most worthy of three brothers to become the king's successor. Amidst the hardships, he doesn't anticipate his growing compassion for the other slaves, especially tenderhearted Gabriella.
As the annual summer ball looms nearer, Gabriella sets into motion her plan to end Queen Margery's evil. When Vilmar learns of Gabriella's intentions, he resolves to come to her aid and fight against Warwick's queen. But doing so may require him to give up his chance of becoming Scania's next king, perhaps even cost him his life.
Everywhere to Hide
Siri Mitchell
Releases October 6th
How can she protect herself from an enemy she can't see?
Law school graduate Whitney Garrison is a survivor. She admirably deals with an abusive boyfriend, her mother's death, mounting student debt, dwindling job opportunities, and a rare neurological condition that prevents her from recognizing human faces.
But witnessing a murder might be the crisis she can't overcome.
The killer has every advantage. Though Whitney saw him, she has no idea what he looks like. He knows where she lives and works. He anticipates her every move. Worst of all, he's hiding in plain sight and believes she has information he needs. Information worth killing for. Again.
As the hunter drives his prey into a net of terror and international intrigue, Whitney's only ally, Detective Leo Baroni, is taken off the case. Stripped of all semblance of safety, Whitney must suspect everyone and trust no one—and hope to come out alive.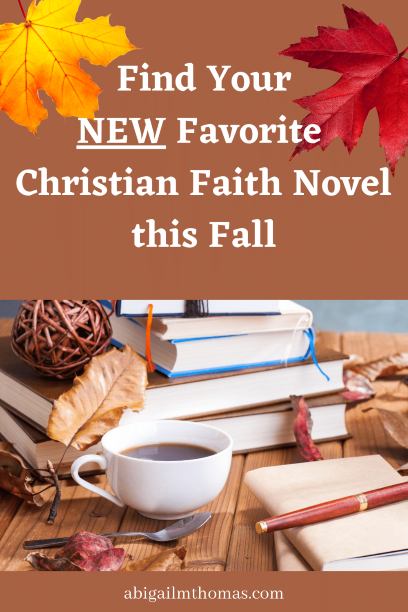 Point of Danger (Triple Threat Book #1)
Irene Hannon
Releases October 6th
Radio talk show host Eve Reilly is used to backlash from her pot-stirring on-air commentary and interviews, but now it seems a disgruntled listener is resorting to more than angry words to express their displeasure. When a suspicious package arrives on her doorstep, Eve turns to law enforcement for help.
Police detective Brent Lange can't find any evidence to link the string of unsettling incidents that follows, but he's convinced they're connected. As the harassment grows more menacing, it becomes clear someone wants Eve's voice silenced–permanently.
But unless he can track down her foe, fast, the gutsy woman who is willing to take risks for what she believes–and who is swiftly winning his heart–may not survive.
Forever by Your Side (Willamette Brides Book #3)
Tracie Peterson
Releases October 6th
After years of schooling on the East Coast, Constance Browning returns to Oregon and the reservation where she grew up with her missionary parents. She is accompanied by Thomas Lowell, her best friend and colleague, and together they embark on a project to catalogue the native peoples of Oregon for the Bureau of American Ethnology. But Connie and Tom have another purpose–to prove her parents are not involved in a secret conspiracy to goad the oppressed tribes into a doomed war.
Connie finds life on the reservation much bleaker than she remembered, and she is glad to have Tom by her side. But she also becomes reacquainted with Clint Singleton, the government agent on whom she had a crush as a girl. Now that she's back, Clint finally seems interested in her, but Connie is no longer sure of her feelings. As tensions on the reservation rise and war looms ever closer, Connie and Tom search for whoever is truly behind the uprising. With danger unfolding amid shocking revelations, Connie will also have a revelation of the heart.
Jocelyn (Sewing in SoCal Book #2)
Sarah Monzon
Releases October 6th
WWSOD—What would Scarlett O'Hara do?
Anything to survive, that's what. But instead of a man-eating Southern belle in hoop skirts and big hats, my version of existence looks an awful lot like a financial conglomerate employee staring blankly at budget analysis spreadsheets. Either way, the motto has served me well most my life. Until now, that is. The corporate retreat location has just been announced, and this city girl is headed to a dude ranch in the country. How will Scarlett help me survive that? No, this time I'll turn to the sage advice of preteen YouTubers and their ponies to keep me from making a fool of myself.
But who's going to help me navigate the kind yet reticent cowboy in the black Stetson—the cattle ranch owner who's slowly claiming corners of my heart?
Click here for a review of Molly, book #1 in the Sewing in SoCal series
The Love Note
Joanna Davidson Politano
Releases October 9th
Focused on a career in medicine and not on romance, Willa Duvall is thrown slightly off course during the summer of 1865 when she discovers a never-opened love letter in a crack of her old writing desk. Compelled to find the passionate soul who penned it and the person who never received it, she takes a job as a nurse at the seaside estate of Crestwicke Manor.
Everyone at Crestwicke has feelings–mostly negative ones–about the man who wrote the letter, but he seems to have disappeared. With plenty of enticing clues but few answers, Willa's search becomes even more complicated when she misplaces the letter and it passes from person to person in the house, each finding a thrilling or disheartening message in its words.
Laced with mysteries large and small, this romantic Victorian-era tale of love lost, love deferred, and love found is sure to delight.
The Key to Love
Betsy St. Amant
Releases October 13th
The only thing Bri Duval loves more than baking petit fours is romance. So much so, she's created her own version of the famous Parisian lovelock wall at her bakery in Story, Kansas. She never expects it to go viral–or for Trek Magazine to send travel writer Gerard Fortier to feature the bakery. He's definitely handsome, but Bri has been holding out for a love story like the one her parents had, and that certainly will not include the love-scorned-and-therefore-love-scorning Gerard.
Just when it seems Bri's bakery is poised for unprecedented success, a series of events threaten not just her business but the pedestal she's kept her parents on all these years. Maybe Gerard is right about romance. Or maybe Bri's recipe just needs to be tweaked.
Novelist Betsy St. Amant invites you to experience this sweet story of how love doesn't always look the way we expect–and maybe that's a good thing.
The Kissing Tree: Four Novellas Rooted in Timeless Love
Karen Witemeyer, Regina Jennings, Amanda Dykes, Nicole Deese
Releases October 13th
Bestselling novelist Karen Witemeyer joins award-winning authors Regina Jennings, Amanda Dykes, and Nicole Deese for this Texas-sized romance novella collection. Each of the authors' unique voices is on display in stories where courting couples leave a permanent mark of their love by carving their initials into the same oak's bark.
In Regina Jennings' Broken Limbs, Mended Fences, a small-town teacher has her credentials questioned by a traveling salesman.
In Karen Witemeyer's Inn for a Surprise, two opinionated collaborators with conflicting visions must turn a doomed business venture into a successful romantic retreat.
From Roots to Sky by Amanda Dykes follows a young WWII naval airman who heads to Texas to meet the sister of a lost compatriot.

Heartwood by Nicole Deese is a modern-day romance about the groundskeeper of a historic inn who's reunited with someone from her past while she fights to save a town landmark.
A Haven for Her Heart (Redemption's Light Book #1)
Susan Anne Mason
Releases October
Homeless after being released from a women's reformatory in 1939
Toronto, Olivia Rosetti is taken in by an angel of mercy, Ruth Bennington. The two discover they share a painful past and together decide to open a maternity home for troubled women.
Despite the success of the home, Olivia is haunted by her inhumane treatment at the reformatory and the way her newborn son was taken from her. She feels undeserving of love–until she meets businessman Darius Reed. Although his attention makes her heart soar, he can never learn of her past.
Greek widower Darius Reed is determined to protect his daughter from the prejudice that killed her mother. He'll ensure her future by marrying a woman from a respected Toronto family. But when Darius meets Olivia, he's immediately drawn to her beauty and compassion.
Can love prove stronger than prejudice and past mistakes? Or will Olivia's secrets destroy any chance at a future together?
The Light at Wyndcliff (The Cornwall Novels Book #3)
Sarah E. Ladd
Releases October 13th
Set in 1820s Cornwall, this Regency romance evokes the captivating worlds and delicious dramas of Jane Austen, Daphne DuMaurier, and Winston Graham.
Raised on the sprawling and rugged Wyndcliff Estate near the dangerous coast of South Cornwall, Evelyn Bray lives with her grandfather, a once-wealthy man reduced to the post of steward. Evelyn is still grieving her father's death and her mother's abandonment when a passing ship is dashed against the rocks. The only survivors, a little girl and her injured mother, are rescued and brought to Wyndcliff Hall.
Liam Twethewey is just twenty-two when he inherits Wyndcliff Estate from his great uncle. His optimistic plans to open a china clay pit to employ the estate's tenants meets unexpected resistance, and the rumors of smuggling and illegal activity challenge his new-found authority. Though wise beyond his years, young Liam quickly finds himself out of his depth in this land where long-held secrets and high-stakes agendas make no room for newcomers.
Brought together by troubling questions surrounding the shipwreck, Evelyn and Liam uncover even darker mysteries shrouding the estate. But as they untangle truths from deceptions, their loyalties separate them—and their budding love might not be strong enough to overcome the distance.
The Sowing Season
Katie Powner
Releases October 13th
After he's forced to sell the family farm he's labored on his whole life, 63-year-old Gerrit Laninga doesn't know what to do with himself. He sacrificed everything for the land–his time, his health, his family–with nothing to show for it but bitterness, regret, and two grown children who want nothing to do with him.
Fifteen-year-old Rae Walters has growing doubts and fears about The Plan–the detailed blueprint for high school that will help her follow in her lawyer father's footsteps. She's always been committed to The Plan, but now that the pressure to succeed is building, what was supposed to unite her family in purpose, may end up tearing it apart.
When their paths cross just as they each need a friend the most, Gerrit's and Rae's lives begin to change in unexpected ways. Can they discover together what really matters in life and learn it's never too late for a second chance?
Beguiled (The Fairest Maidens Book #2)
Jody Hedlund
Releases October 20th
In a land where being the fairest maiden is a curse . . .
A princess rejected and hunted by her mother, and a prince who lives as a shunned outcast.
Princess Pearl flees for her life after her mother, Queen Margery, tries to have her killed during a hunting expedition. Pearl finds refuge on the Isle of Outcasts among criminals and misfits, disguising her face with a veil so no one recognizes her. She lives for the day when she can return to Warwick and rescue her sister, Ruby, from the queen's clutches.
Amidst his royal testing on the Isle of Outcasts, Prince Mikkel of Scania has kept his identity a secret. Captured by a warring band of outcasts and condemned to die, he finds himself making friends with an intriguing but feisty young veiled woman. Intending to win her trust and gain her help to escape, he soon finds himself coerced to wed her.
Mikkel reluctantly agrees to the union to save his life, and Pearl hopes the marriage will provide protection for her and Ruby. But the queen is more determined to kill her daughter than either Pearl or Mikkel realizes and has a sinister reason neither expects-one that could rip their new love apart forever.
The real Snow White story.
Autumn Skies (A Bluebell Inn Romance Book #3)
Denise Hunter
Releases October 20th
When a mysterious man turns up at Grace's family-run inn, it's instant attraction. But she's already got a lot on her plate: running the Bluebell Inn, getting Blue Ridge Outfitters off the ground, and coping with a childhood event she'd thought was long past.
A gunshot wound has resurrected the past for secret service agent Wyatt Jennings, and a mandatory leave of absence lands him in Bluebell, North Carolina. There he must try and come to grips with the crisis that altered his life forever.
Grace needs experience for her new outfitters business, so when Wyatt needs a mountain guide, she's more than happy to step up to the plate. As their journey progresses, Grace soon has an elusive Wyatt opening up, and Wyatt is unwittingly drawn to Grace's fresh outlook and sense of humor.
There's no doubt the two have formed a special bond, but will Wyatt's secrets bring Grace's world crashing down? Or will those secrets end up healing them both?
Truly, Madly, Deeply (The Baxter Family)
Karen Kingsbury
Releases October 27th
In love for the first time, a son's decisions about the future divides his family in this fearless and thought-provoking novel from the #1 New York Times bestselling author of life-changing fiction.
When eighteen-year-old Tommy Baxter declares to his family that he wants to be a police officer after graduation, his mother, Reagan, won't hear of it. After all, she's still mourning the death of her own father on September 11 and she's determined to keep her son safe from danger. But Tommy's father, Luke, is proud of Tommy's decision. He would make a kind and compassionate cop.

Meanwhile, Tommy is in love for the first time. His sweet relationship with Annalee Miller is almost too good to be true. Tommy begins seriously thinking about the far off day when he can ask her to marry him but she hasn't been feeling well. Tests reveal the unthinkable.

While his girlfriend begins the fight of her life, Tommy is driven to learn more about the circumstances surrounding his birth and the grandfather he never knew. Secrets come to light that rock Tommy's world, and he becomes determined to spend his future fighting crime and bringing peace to the streets. Or is this just his way to fight a battle he cannot win—the one facing Annalee?

Blending romance and family drama, Truly, Madly,Deeply shows us that, in the shadow of great loss, the only way to live with passion is truly, madly, deeply.