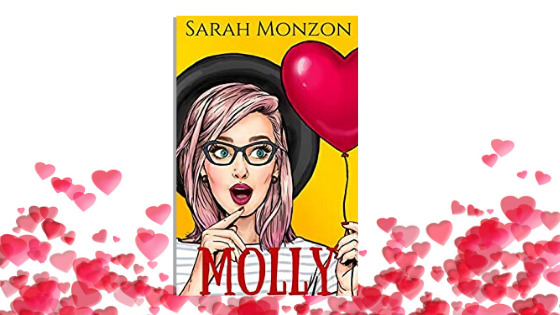 When I was accepted onto Sarah Monzon's book influencer team, I was excited. Here was an author I was unfamiliar with who wrote romantic comedies. Admittedly, I have many genres I love, but rom-coms are the fun, easy(ier)reads whose messages are woven through first meetings, romantic tensions, and plenty of laughter.
The book I'll be sharing with you today is Molly, the first in a new series called Sewing in SoCal. Each book in the series will follow a different woman, all who gather together every Wednesday at Molly's Spanish style Southern California home for sewing group and mocktails. Even if not everybody knows how to sew.
I'm going to admit something to you right now: I hate giving authors anything less than a 5. Why? Because I know the time and energy they've poured into their work, not to mention all the love. To give them anything less just feels…wrong. Not to mention the fact that they've been able to accomplish something I have yet to do, so who am I to judge, right? But I have to honest with my reviews, and really, a 4 is not bad. It means, "This was an amazing book, but there were just some things keeping me from calling it perfect." Unfortunately, Molly fits in that category. I'll let you know why at the end of the review.
---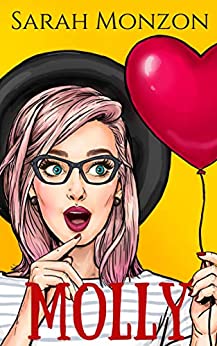 Sarah Monzon's Molly was a fun, laugh-out-loud read with knock-downs, mis-haps, and slip-ups. Oh, but it was so much more than that. It was a sweet romance that grew slowly (and out of odd circumstances), a refreshing change of life's circumstances, and it showcased the sweetest little girl.
Molly is a teacher's helper at a small, private Montessori preschool, but because of her "I cannot tell a lie" policy—not even redirection for a small child—she is asked to leave her position. Okay, she's fired. Canned. Etc. She can't for the life of her understand why telling the truth is so wrong and holds tight to her position that truth is always best, even if kids are a little young to learn about the science behind tampons. But not to worry. Ben Reed, the father of Chloe who always sings Molly's praises at home, accidentally overhears the conversation that ends her career at the little school and promptly sweeps her up to work at his home taking care of Chloe. Ben is a single father struggling to be the best dad he can while still finishing up his residency at the local hospital before he can open up his own practice with family-friendly hours.
With her new role as Chloe's nanny, life at the Reed house begins to change for the better, and questions are slowly answered. What is Molly's obsession with the truth? What happened to Ben's wife? Why is Molly's hair pink on the cover? Actually, that last one is answered rather quickly.
Sarah Monzon does a wonderful job writing realistic characters, characters who are flawed but doing the best they can with the hand they've been dealt. I found myself drawn to the relationship between Ben and his four-year-old daughter. It was obvious that Ben would do anything he could for his little girl. Chloe was not a spoiled little girl, but sweet and fun-loving. While reading her interactions with Ben or Molly (or both), I could picture my own 4-year-old. All I could think of at that time was, "This author knows kids."
The reader also gets a peek into the rag-tag team of friends who meet at Molly's house every Wednesday for their sewing group complete mocktails…even if not everyone sews. These are characters we will be seeing again as the Sewing in SoCal series continues, the next book focusing on Jocelyn, Molly's roommate.
I really enjoyed this story, and I can't wait to read more in the series. The one thing I will say, the reason why there are only 4 stars instead of 5, is that I struggled to like Molly. I wanted to like her. I really did. It was just difficult to really get in her corner and root for her, though I did root for the relationship that blossomed. And because this book is her namesake, I had to give it less stars. If the book was called Ben, it would earn all five.
If you love a great romantic comedy, read this book. You won't regret it.

Learn more about Sarah Monzon, including more of her books, on her website
---