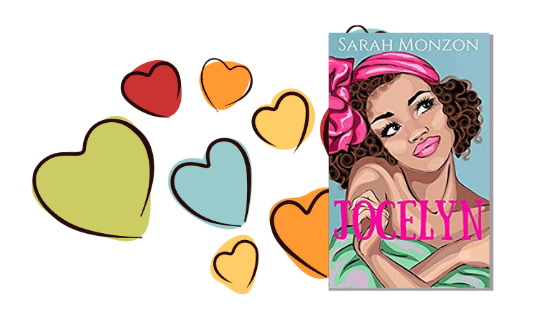 Another great read by Sarah Monzon, Jocelyn is book #2 in the Sewing in SoCal series, and my favorite so far.
---
Book Description
WWSOD—What would Scarlett O'Hara do?
Anything to survive, that's what. But instead of a man-eating Southern belle in hoop skirts and big hats, my version of existence looks an awful lot like a financial conglomerate employee staring blankly at budget analysis spreadsheets. Either way, the motto has served me well most my life. Until now, that is. The corporate retreat location has just been announced, and this city girl is headed to a dude ranch in the country. How will Scarlett help me survive that? No, this time I'll turn to the sage advice of preteen YouTubers and their ponies to keep me from making a fool of myself.
But who's going to help me navigate the kind yet reticent cowboy in the black Stetson—the cattle ranch owner who's slowly claiming corners of my heart?
---
My Review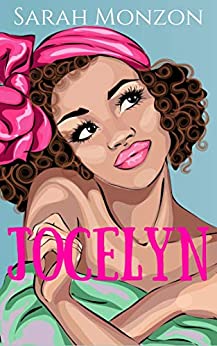 Sarah Monzon's second book in her Sewing in SoCal series, Jocelyn, is, at the moment, my favorite. I couldn't help but fall in love with Jocelyn Dormus' character, followed by her love interest, Malachi Thomas.
When Jocelyn and her team in corporate America found out that they would be heading to the Double B dude ranch for a week instead of sailing on the Riviera for their annual retreat, the room went silent. How could Joe Whalen, CEO of a top-tier finance conglomerate, think his employees would be comfortable riding horses and sleeping in cabins? But that is exactly what he expected them to do.
Malachi Thomas' family had owned the Double B dude ranch for over one-hundred and fifty years, but lately, they had struggled with the finances needed to run the ranch successfully. The best idea they could come up with to supplement their income was to allow groups to rent out cabins on their property and receive the dude ranch experience. This "invasion" was difficult for Malachi since he was a private person and had a hard time interacting with others.
I loved the juxtaposition between the members of the dude ranch and the members of the Whalen group and thought that Sarah Monzon executed it well. Though the majority of the Whalen group had never traveled far from the city or beach, Jocelyn included, some of the characters were more willing to embrace the new landscape and experiences than others, blurring the line that would have otherwise neatly separated the two.
Though it's always obvious who the love interests are going to be, it's the journey that makes the story. And the journey that took Jocelyn and Malachi from strangers to lovers was fun to read. I loved watching as Jocelyn won everyone at the ranch over—including the animals—and then, finally, Malachi. This is a love match that wouldn't seem possible—a big city gal who never even had a cat or dog, and a country boy who preferred animals to humans—yet, somehow, it works.
Reading her first book in the series, Molly, and now Jocelyn, I've come to see how Sarah Monzon works modern-day issues into her writing, race and gender being a large focus, at least in these two books. What is great about the way Sarah writes about these issues is that she addresses them, making them known, but not in a way that's "in your face." Sarah knows how to write in a way that makes you think instead of tuning it out. In one scene, Jocelyn, a black woman, catches herself comparing her Chinese co-worker's complexion to paper from an ancient book. Though she herself is not a fan of having her skin compared to "products of consumption," especially ones her "ancestors had been forced to cultivate through slavery," she acknowledged that people say these things not to be offensive as she herself meant no offense. Sometimes people just speak without thinking.
And what would a Sewing in SoCal book be without the rest of the ladies from the Wednesday sewing group? The girls show up in Jocelyn, once again ready to lend their support and celebrate over love found.
There is way too much I can say about this book, but I don't want to ruin anything. If you are a fan of romantic comedies, pick up this book. There is even a hint in the book about book number three, Nicole, which comes out in January. I can't wait to read it!
---

Sewing in SoCal Series
Head on over to Sarah Monzon's website to learn more about her and her books!
---