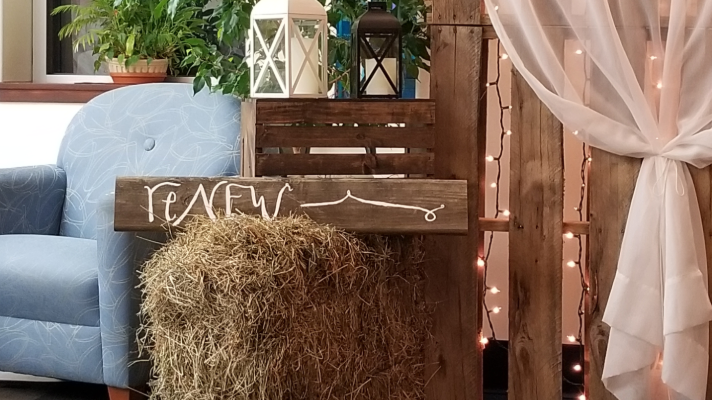 This past weekend I attended the reNEW Christian writer's retreat in West Hartford, Connecticut. When I was originally asked to go by a woman in my church, I had to take some time to think about it. Even after I had said "yes" and paid the deposit, I was second–guessing myself.
The day before we were scheduled to leave, I was unmotivated to pack. True, I was battling a head cold that wiped me out, but I know I would have still waited until the last moment. I questioned myself. "Should I do this? Do I want to go?" But I had paid in full, and this woman was expecting me to travel with her. I couldn't stay at home.
I'm glad I went. On our drive to Connecticut, we enjoyed conversations. We talked about church, about writing, about our lives. Our six–hour drive (plus stops) seemed to fly by. And then it continued to get even better.
I am an introvert, and admittedly, a shy one. Though I am able to shed my introverted skin at times — mostly when I'm in my element — it can take a long time. But there was something about this retreat; something about the people there that gave me a sense of peace, a feeling of acceptance.
Thursday night, a small group of us met in the lobby to grab some dinner out. We didn't know each other, but we gathered and enjoyed each other's company. We talked, and talked, and talked until we decided we had occupied our table long enough. That night we had formed a bond. It was the first time I've truly made friends in this world of writing. And these friendships are imperative.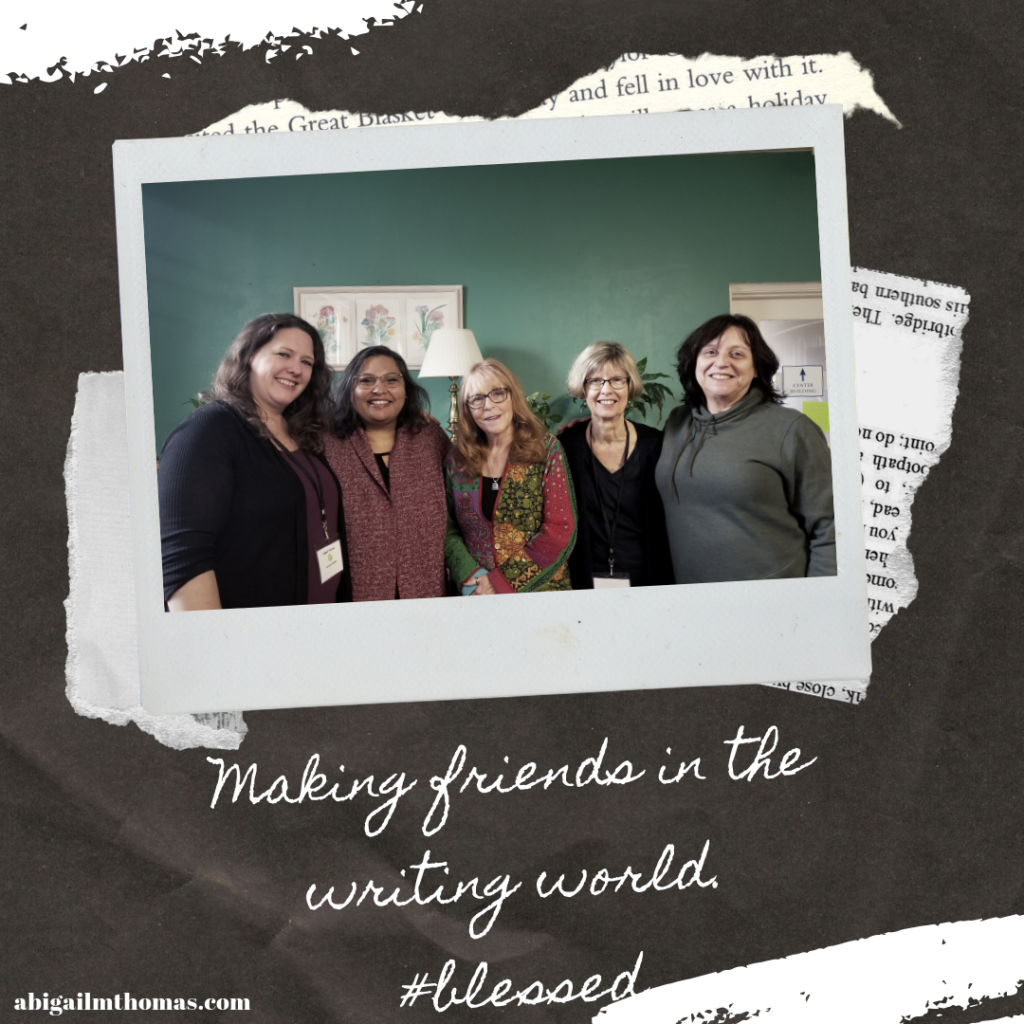 The retreat itself was amazing. I was awed by how the Holy Spirit was working throughout the entire weekend. We sang praise, we prayed, we learned about our craft. Each meal I met at least one person I didn't know and found out about their writing project. At times we went a little deeper and talked about our lives, a very important piece to our writing journey.
This was also the first time I have had the opportunity to meet authors, and one that I met was Cathy Gohlke, author of The Medallion which released this year, and seven other historic fiction books in the Christian field. I was able to talk with Cathy and found her to be a humble, gentle spirit. The woman I drove to the retreat with (a big fan of Cathy's) introduced us, and I was excited. I said, "I love you," with a big smile and held out my hand. She took it and then gave me a hug. Throughout the weekend we said hello to each other in passing, and I was able to sit at her table during lunch on Friday and Saturday. You will be blessed if you ever meet her.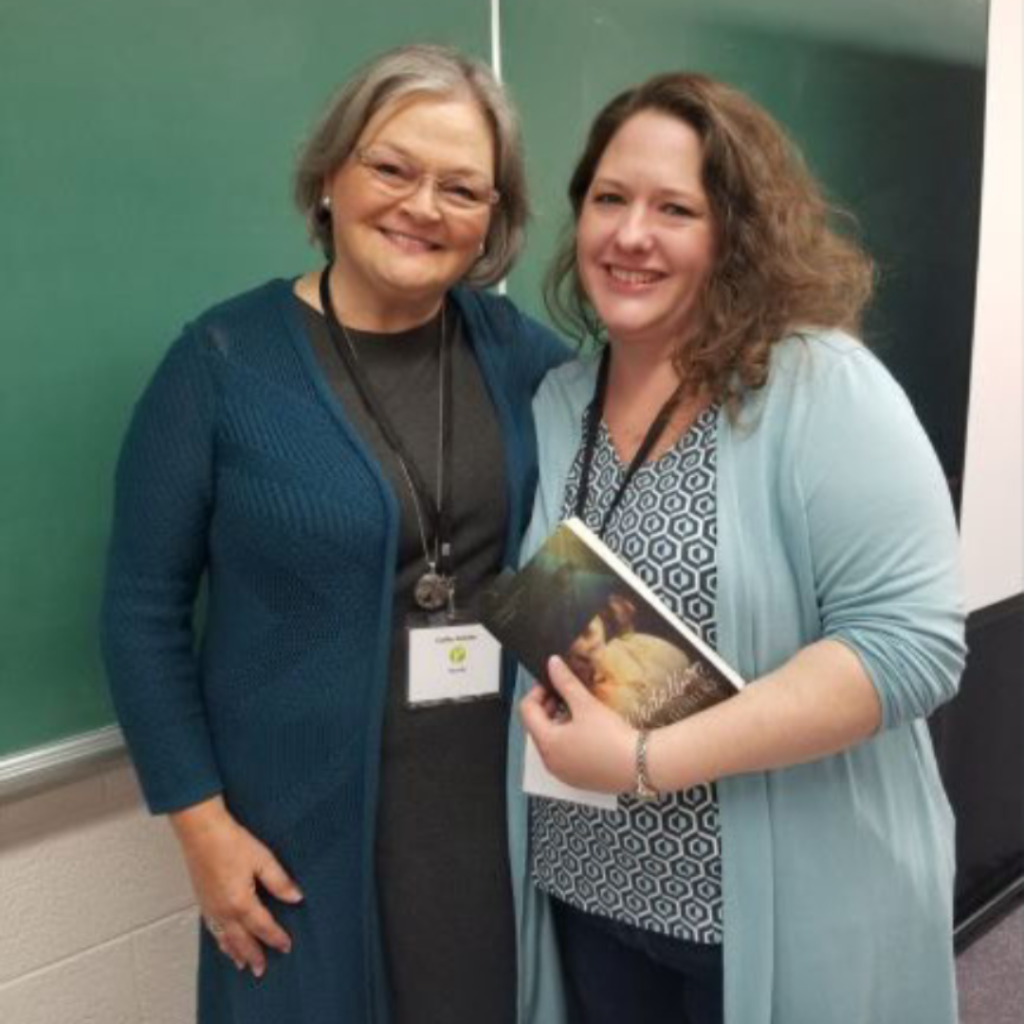 I met other wonderful authors that weekend and added to my book pile (I had to stop myself from buying everything in sight). All but two books were signed (my fault), and they are waiting for their turn to be read.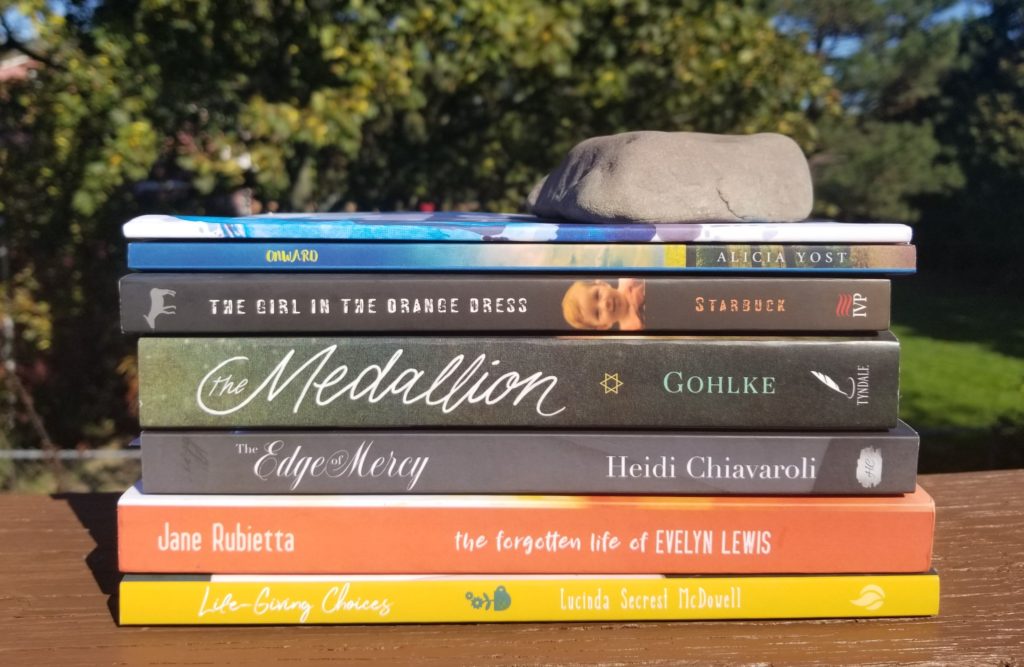 My friend (because that weekend we were able to grow close) and I left for our trip home a little earlier than others due to our drive time. We left during the final session, the communion service, and I worried that I was not going to get the chance to say goodbye to those friends I had met and fell in love with. But God is good. When we could no longer wait to head out, the co-director, Lucinda (I'll talk about her and her new book another time) finished speaking, and the worship leader for the weekend led us in song. I can't remember now what the song was, but I was able to say goodbye.
I cried. I couldn't help it. This weekend moved me in a way I was not expecting. I was filled with the Spirit and with love. I went to this retreat not knowing what to expect, dipping my toes in the water. But I left fully immersed in the fullness God had for me. He gave me friendship, knowledge, and confidence to do this writer thing right.
If you ever get an opportunity to meet up with others in your chosen field, say "yes." You might be surprised by what God has in store for you.
Books
Coming November 4th