I am the type of person who will hear a word and start singing the first song that pops into my head. In the morning, I tend to wake up with a song, and all throughout the day and into the night I'm singing.
I love music. I can't help it. God is the ultimate creator of music, and listening to songs that praise and glorify Him is my all-time favorite.
What I love most is that God has placed these talented people, songwriters, musicians, publishers, and so on, in a position where they can lead in this art form.
Below is a list of songs that I'm in love with at the moment. Some of these songs I'm just now learning on my worship team at church. Others I've heard on the radio or YouTube.
These are the songs that tend to pop into my head the most right now. Each song is linked to a YouTube video. I hope you enjoy them as much as I do!
New Releases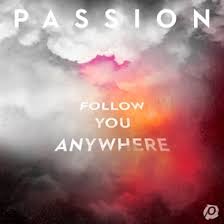 Bigger Than I Thought by Passion
I throw all my cares before You
My doubts and fears don't scare You
You're bigger than I thought You were
You're bigger than I thought
So I stop all negotiations
With the God of all creation
You're bigger than I thought You were
You're bigger than I thought You were
Older but still amazing
And a blast from my young adult past:
I first heard this song when I was in my early twenties. My youth group attended a concert at a local Christian college where three bands were playing: Third Day, Plankeye, and Newsboys. I had never heard of these, but quickly one became a favorite.
---
Your turn: What songs are you loving right now?