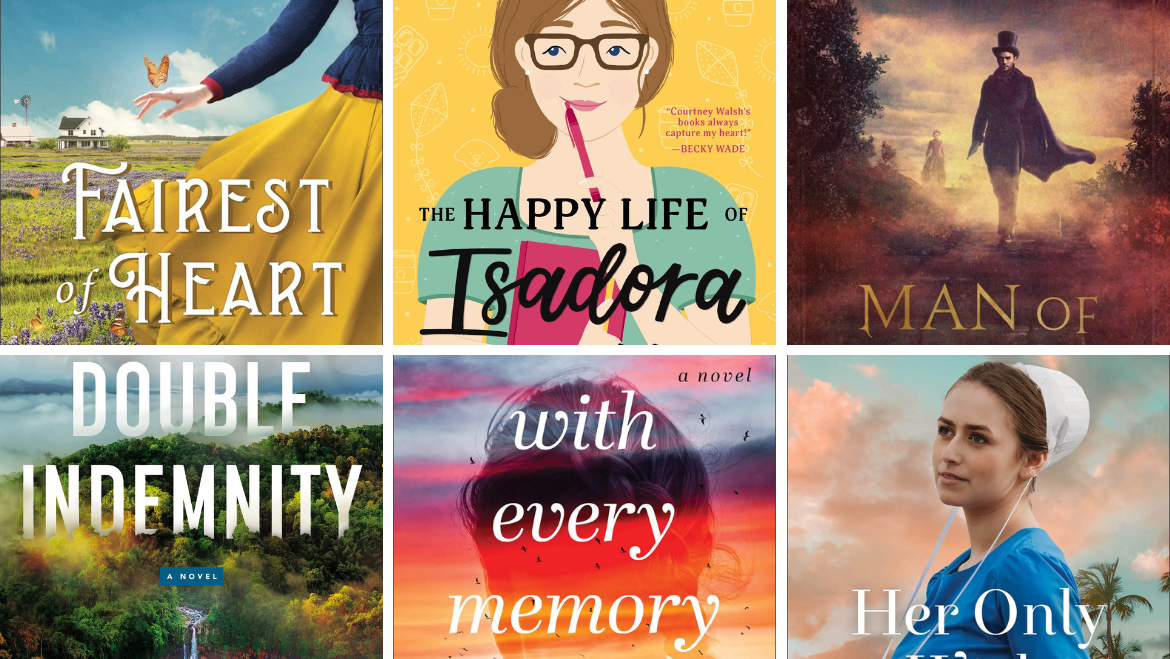 Well, the weather went from cold and rainy to hot and sunny this past week, and we are loving it. June in NY still means school, but it is slowly coming to an end. And while we start making our way into summer, why not find a book or two (or more!) to read and relax with?
As always, the books I chose for this list have multiple formats. This way you can hold the book in your hand and flip the pages or read it on your electronic device, or you can close your eyes and listen to it (unless you're driving like I do, or doing housework…haha).
Check it out, and see what your new favorite book will be this month!
Two of the books on this list are also on my most anticipated releases list for this summer.
Check it out here.
---
Man of Shadow and Mist (Of Monsters and Men #2)
Michelle Griep
Released June 1st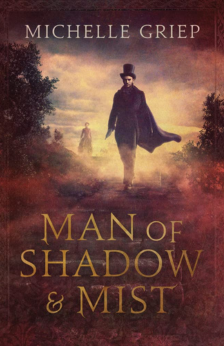 "The world seems full of good men—even if there are monsters in it."
–Bram Stoker, Dracula

England, 1890

Vampires are alive and well in North Yorkshire, leastwise in the minds of the uneducated. Librarian Rosa Edwards intends to drive a stake through the heart of such superstitions. But gossip flies when the mysterious Sir James Morgan returns to his shadowy manor. The townsfolk say he is cursed.

James hates everything about England. The weather. The rumours. The scorn. Yet he must stay. His mother is dying of a disease for which he's desperately trying to find a cure—an illness that will eventually take his own life.

When Rosa sets out to prove the dark gossip about James is wrong, she discovers more questions than answers. How can she accept what she can't explain—especially the strong allure of the enigmatic man? James must battle a town steeped in fear as well as the unsettling attraction he feels for the no-nonsense librarian.

Can love prevail in a town filled with fear and doubt?
Releases June 6th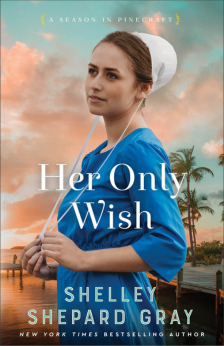 Return to Pinecraft, Florida, for a Sweet Amish Romance

Sheltered yet adventurous, Betsy Detweiler is on a mission to get out of Kentucky and experience new things in life. She's got a list–a life list. What better place to start than with her friends in beautiful Pinecraft, Florida?

From the moment Betsy walks into the Snow Bird Golf Course to sign up for lessons, August Troyer is mesmerized. Betsy is a mass of contradictions–beautiful yet awkward, outgoing yet unsure, joyful yet hesitant. She's like no one he's ever met before, and as the only child of missionary parents, he's met a lot of people.

As Betsy and August embark on a month of enjoying life to the fullest, they'll encounter several reasons to back off and play it safe. But playing it safe has its own consequences. This tender romance reminds us that life–and love–requires a fair amount of risk.
Releases June 6th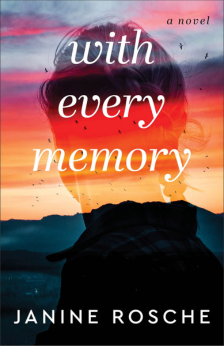 After a tragic accident robs her of the last nine years of memories, Lori Mendenhall comes home to a family completely different than she remembers. As her memory returns and past secrets resurface, it will take all of them to repair what's been broken and find a new future together.
Releases June 6th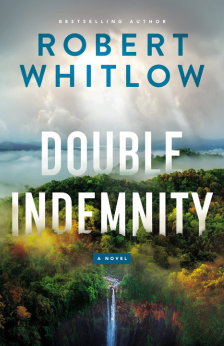 Someone stands to gain millions of dollars from a hunter's accidental death . . . unless that death wasn't an accident.
Matt and Elena Thompson present the picture of perfection. But their enviable life isn't all it seems. Their marriage is on the rocks, and financial disaster looms. Then Matt is killed in a hunting accident, and the questions and accusations begin to mount.
Attorney Liz Acosta, newly arrived in the mountains of north Georgia after graduating from law school, plans to get some job experience on her resume before returning home to seek a position with a big-time firm. Intellectual pastor Connor Grantham isn't sure that shepherding a rural congregation is what he ultimately wants to do with his life. Drawn to philosophy, theology, and nature, he's beginning to feel more at home in north Georgia—especially after he meets the brilliant and energetic Liz.
While Liz and Connor spend more time with each other and discover just how compatible two people from wildly different backgrounds can be, they're also being drawn into the shadowy world of Matt and Elena Thompson. As the couple's marriage counselor, Connor finds himself in the middle of their explosive arguments. As Elena's attorney, Liz is caught in the tailspin created by Matt's death.
Together, Connor and Liz attempt to solve the mystery of what really happened to Matt. If his death is ruled an accident, then the double indemnity clause in his life insurance would go into effect, essentially doubling the payout. But as Liz sorts through the legal paperwork of who stands to gain an immense sum of money from Matt's death, Connor is accused of the unthinkable with much more at stake than millions of dollars.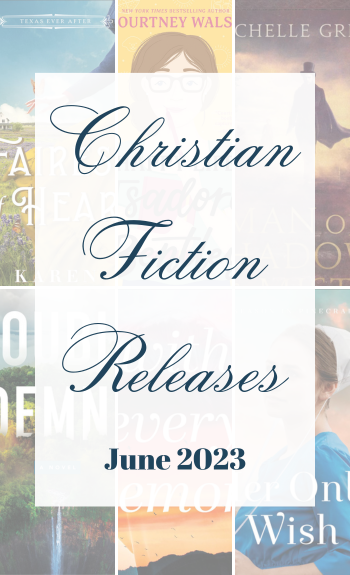 Releases June 6th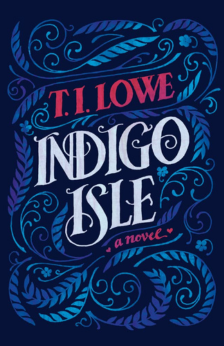 "Storms show up and there ain't a thing we can do to stop them."
Sonny Bates left South Carolina fifteen years ago and never looked back. Now she's a successful Hollywood location scout who travels the world, finding perfect places for movie shoots. Home is wherever she lands, and between her busy schedule and dealing with her boss's demands, she has little time to think about the past . . . until her latest gig lands her a stone's throw from everything she left behind.
Searching off the coast of Charleston for a secluded site to film a key scene, Sonny wanders onto a private barrier island and encounters its reclusive owner, known by locals as the Monster of Indigo Isle. What she finds is a man much more complex than the myth.
Once a successful New York attorney, Hudson Renfrow's grief has exiled him to his island for several years. He spends his days alone, tending his fields of indigo, then making indigo dye―and he has no interest in serving the intrusive needs of a film company or yielding to Sonny's determined curiosity. But when a hurricane makes landfall on the Carolina coast, stranding them together, an unlikely friendship forms between the two damaged souls. Soon the gruff exterior Hudson has long hidden behind crumbles―exposing the tender part of him that's desperate for forgiveness and a second chance.
A story of hanging on and letting go, of redemption and reconciliation, and of a love that heals the deepest wounds, from the author of the breakout Southern fiction bestseller Under the Magnolias.
Rocky Mountain Rendezvous (Sisters of the Rockies #1)
Misty M. Beller
Releases June 6th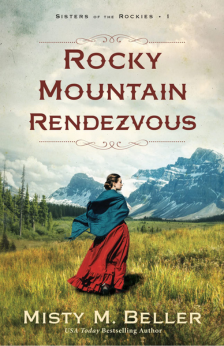 Juniper Collins and her sisters travel west to find the Blackfoot Piegan woman their late father credits with saving his life. Riley Turner became a trapper in the Rocky Mountains to find peace and quiet, but he feels compelled to help the sisters on their mission. When it becomes clear they're now under pursuit, the questions mount as danger closes in.
Fairest of Heart (Texas Ever After #1)
Karen Witemeyer
Releases June 6th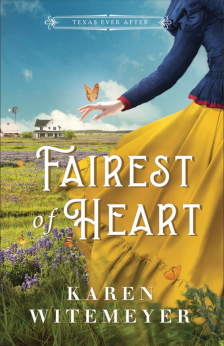 Once upon a time in Texas . . .

Beauty has been nothing but a curse to Penelope Snow. When she becomes a personal maid for a famous actress whose troupe is leaving Chicago to tour the West, she hides her figure beneath shapeless dresses and keeps her head down. But she still manages to attract the wrong attention, leaving her prospects in tatters–and her jealous mistress plotting her demise.

After his brother lost his life over a woman, Texas Ranger Titus Kingsley has learned to expect the worst from women and is rarely disappointed. So when a young lady found in suspicious circumstances takes up residence with the seven old drovers living at his grandfather's ranch, Titus is determined to keep a close eye on her.

With a promotion hanging in the balance, Titus is assigned to investigate a robbery case tied to Penelope's acting troupe, and all evidence points to Penelope's guilt. But Titus might just be convinced that the fairest woman of all has a heart as pure as her last name . . . if only he can prove it.
The Happy Life of Isadora Bentley
Courtney Walsh
Releases June 13th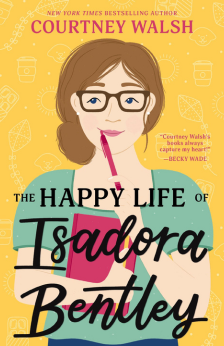 She's out to prove that there's no such thing as choosing happiness.
Isadora Bentley follows the rules. Isadora Bentley likes things just so. Isadora Bentley believes that happiness is something that flat-out doesn't exist in her life—and never will.
As a university researcher, Isadora keeps to herself as much as possible. She avoids the students she's supposed to befriend and mentor. She stays away from her neighbors and lives her own quiet, organized life in her own quiet, organized apartment. And she will never get involved in a romantic relationship again—especially with another academic. It will be just Isadora and her research. Forever.
But on her thirtieth birthday, Isadora does something completely out of character. The young woman who never does anything "on a whim" makes an impulse purchase of a magazine featuring a silly article detailing "Thirty-One Ways to Be Happy"—which includes everything from smiling at strangers to exercising for endorphins to giving in to your chocolate cravings. Isadora decides to create her own secret research project—proving the writer of the ridiculous piece wrong.
As Isadora gets deeper into her research—and meets a handsome professor along the way—she's stunned to discover that maybe, just maybe, she's proving herself wrong. Perhaps there's actually something to this happiness concept, and possibly there's something to be said for loosening up and letting life take you somewhere . . . happy.
The Laws of Attraction (Wyoming Sunrise #2)
Mary Connealy
Releases June 20th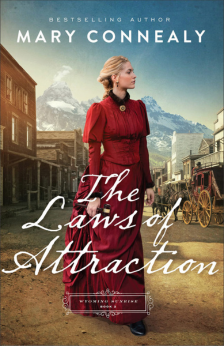 Can they risk giving in to the attraction between them while their lives are on the line?

If widowed seamstress Nell Armstrong has to make one more pair of boring chaps for the cowboys in her tiny Wyoming town, she might just quit the business altogether! So meeting Brand Nolte, a widower struggling to raise three girls on his own, seems like her dream come true. Brand has no idea how to dress the girls properly, and Nell finally has a chance to create beautiful outfits while also teaching the girls to sew.

But Nell is much more than a seamstress, and the investigative skills and knowledge she picked up alongside her late lawman husband soon become critical when a wounded stagecoach-robbery survivor is brought to town. As danger closes in from all sides, Nell and Brand must discover who has a target trained on them before it's too late.
Releases June 27th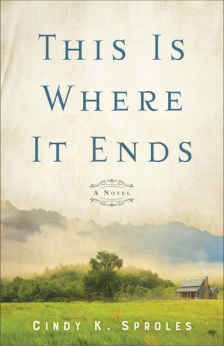 Award-Winning Author Pens a Unique Southern Tale

When Minerva Jane Jenkins was just 14 years old, she married a man who moved her to the mountains. He carried with him a small box, which he told her was filled with gold. And when he died 50 years later, he made her promise to keep his secret. She is to tell no one about the box or the treasure it contains.

Now 94, Minerva is nearing the end of what has sometimes been a lonely life. But she's kept that secret. Even so, rumors of hidden gold have a way of spreading, and Minerva is visited by a reporter, Del Rankin, who wants to know more of her story. His friend who joins him only wants to find the location of the gold. Neither of them knows quite who they're up against when it comes to the old woman on the mountain.

As an unlikely friendship develops, Minerva is tempted to reveal her secret to Del. After all, how long is one bound by a promise? But the truth of what's really buried in the box may be hidden even from her.
The Best Summer of Our Lives
Rachel Hauck
Releases June 27th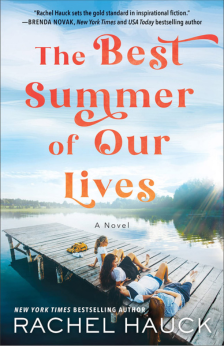 Twenty years ago, the summer of '77 was supposed to be the best summer of Summer Wilde's life. She and her best friends, Spring, Autumn, and Snow–the Four Seasons–had big plans.

But those plans never had a chance. After a teenage prank gone awry, the Seasons found themselves on a bus to Tumbleweed, "Nowhere," Oklahoma, to spend eight weeks as camp counselors. All four of them arrived with hidden secrets and buried fears, and the events that unfolded in those two months forever altered their friendships, their lives, and their futures.

Now, thirtysomething, Summer is at a crossroads. When her latest girl band leaves her in a motel outside Tulsa, she is forced to face the shadows of her past. Returning to the place where everything changed, she soon learns Tumbleweed is more than a town she never wanted to see again. It's a place for healing, for reconciling the past with the present, and for finally listening to love's voice.