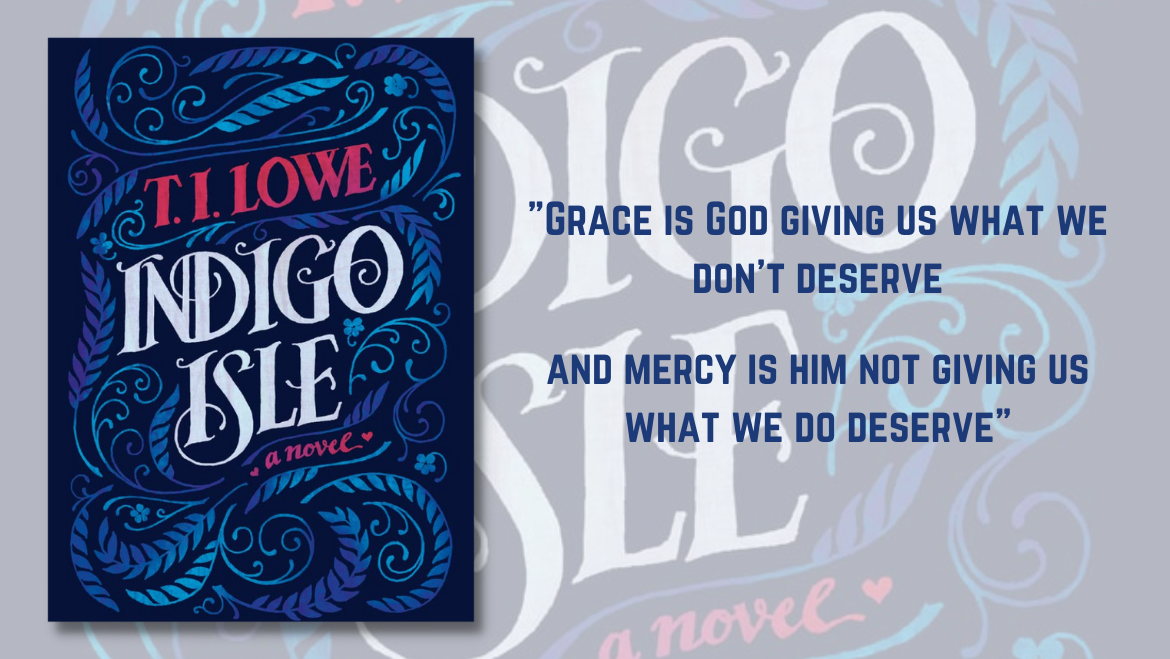 The first book I read from T.I. Lowe was Lulu's Cafe. It quickly became a favorite of mine, and from then on, I continued to read her tomes as they were released (starting with the Carolina Coast series). So when she posted on IG that her newest book, Indigo Isle, was on Netgalley, I headed on over and clicked "request." I actually scared my husband when I saw it in my Netgalley app, showing I had been approved. A quick intake of breath denoted my excitement. He thought something was wrong. What can I say?
Indigo Isle releases June 6th, so there's plenty of time to pre-order!
Book Description
---
"Storms show up and there ain't a thing we can do to stop them."

Sonny Bates left South Carolina fifteen years ago and never looked back. Now she's a successful Hollywood location scout who travels the world, finding perfect places for movie shoots. Home is wherever she lands, and between her busy schedule and dealing with her boss's demands, she has little time to think about the past . . . until her latest gig lands her a stone's throw from everything she left behind.

Searching off the coast of Charleston for a secluded site to film a key scene, Sonny wanders onto a private barrier island and encounters its reclusive owner, known by locals as the Monster of Indigo Isle. What she finds is a man much more complex than the myth.

Once a successful New York attorney, Hudson Renfrow's grief has exiled him to his island for several years. He spends his days alone, tending his fields of indigo, then making indigo dye―and he has no interest in serving the intrusive needs of a film company or yielding to Sonny's determined curiosity. But when a hurricane makes landfall on the Carolina coast, stranding them together, an unlikely friendship forms between the two damaged souls. Soon the gruff exterior Hudson has long hidden behind crumbles―exposing the tender part of him that's desperate for forgiveness and a second chance.

A story of hanging on and letting go, of redemption and reconciliation, and of a love that heals the deepest wounds, from the author of the breakout Southern fiction bestseller Under the Magnolias.
My Review


---
There was much to be learned on Indigo Isle, more than just how to utilize the indigo plant, and much to Hudson's chagrin, he and Sonny needed each other to figure out exactly what that might be. This story was one of reaching down deep and seeing who God wants you to be. It was about forgiveness and acceptance even in the toughest of situations.
Sonny was the adventurer type, and her adventurous spirit lead her to steal a good chunk of money from her parents, leave South Carolina, and head to LA to land her dream job as an actress. When life didn't go exactly as planned, she was too afraid to go home, afraid she wouldn't be forgiven or accepted by her family again. It was because of this fear that she found herself in an abusive relationship she didn't think she could fully be rid of.
Hudson was a recluse on his own island, "The Monster" as the locals called him out of fear of the unknown. He didn't mind the title if it meant people would stay away from Indigo Isle and from him. He was quite content to wrestle with his demons all on his own, happy to punish himself for choices he had made that ended in tragedy. But underneath it all was a tender, godly man.
Indigo Isle was an "opposites attract" romance. While Hudson placed "No Trespassing" signs on his property to keep others away, Sonny was drawn to the little island because of them. And though he put on an angry persona to drive her away, Sonny could not, would not be deterred. There was a gravitational pull happening, and it was fun to watch the two of them bickering in their own way. I thought their personalities were perfectly written and executed.
There was an array of characters, all with their own personalities (both good and bad), and I found myself latching onto Erlene and Vee. Erlene was an older woman who owned the hotel the production crew stayed at, and she was always willing to lend an ear to and say a prayer for Sonny. Vee was a confident young woman with a boisterous personality who loved on Sonny while also giving her a piece of her mind (as any good friend should be able to do).
I felt the story moved at a constant pace, slow and thoughtful. It took its time, settled you in, and brought you along. This is the type of writing I can get lost in. Focus on the story and not get distracted by the technical.
This book is definitely on my favorites list for this year. As always, T.I. Lowe's love for the South, and for South Carolina in particular, is evident in her writing, and I can't help but wish I was a Southerner, too, when I read her books (This coming from a proud New Yorker).
I would recommend this book to anyone who loves a real romance where the two characters, though not perfect, are perfect for each other.
Possible trigger warning: sexual abuse
I received a copy of Indigo Isle by T.I. Lowe thanks to Tyndale and Netgalley. Opinions are my own.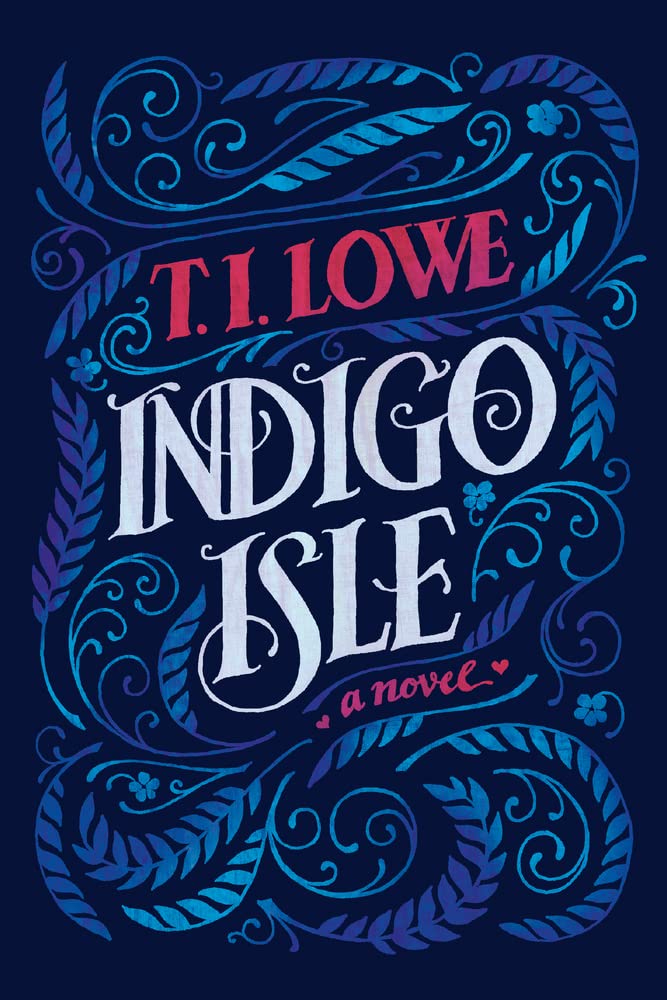 ---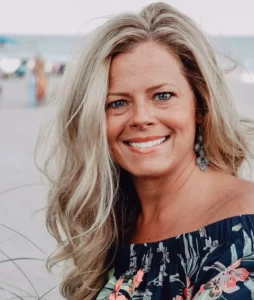 T. I. Lowe is an ordinary country girl who loves to tell extraordinary stories. She is the author of nearly twenty published novels, including her recent bestselling and critically acclaimed novel, Under the Magnolias, and her debut breakout, Lulu's Café. She lives with her husband and family in coastal South Carolina. Find her at tilowe.com or on Facebook (T.I.Lowe), Instagram (tilowe), and Twitter (@TiLowe).

Learn more about T.I. Lowe and her books on her website
---