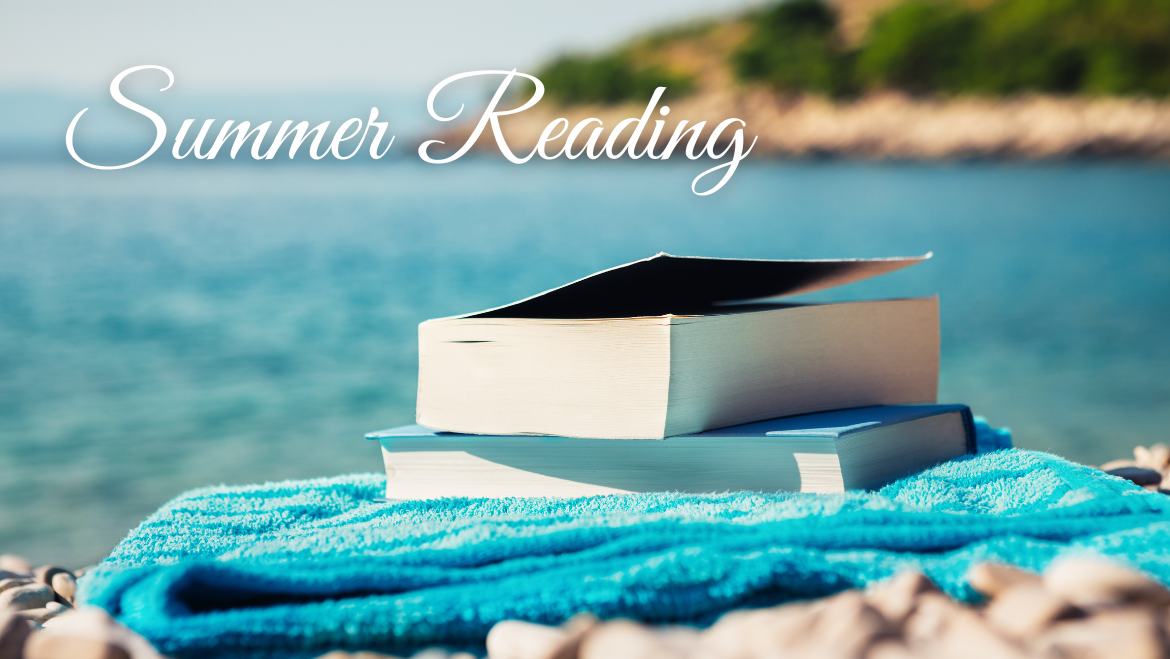 I'd like to introduce you to the 7 novels releasing this summer that I'm excited about. A couple of them I have read, and one I am reading at this moment. The others I can't wait to read when the times comes. The books below are Contemporary (romance & women's) Fiction, and Historical Fiction. They seem to be the genres I really lean toward, though I do love a good supsense novel every now and then. They also happen to be from some of my favorite authors, though Toni Shiloh is new to me, and Kristi Ann Hunter is trying something new.
Take a look; maybe you're next favorite book will be on this list.
I will be putting together a larger list in a week or 2 of summer reads, so keep an eye out for that post!
---
Releases June 6th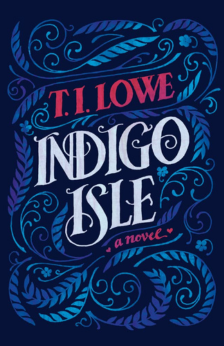 "Storms show up and there ain't a thing we can do to stop them."

Sonny Bates left South Carolina fifteen years ago and never looked back. Now she's a successful Hollywood location scout who travels the world, finding perfect places for movie shoots. Home is wherever she lands, and between her busy schedule and dealing with her boss's demands, she has little time to think about the past . . . until her latest gig lands her a stone's throw from everything she left behind.

Searching off the coast of Charleston for a secluded site to film a key scene, Sonny wanders onto a private barrier island and encounters its reclusive owner, known by locals as the Monster of Indigo Isle. What she finds is a man much more complex than the myth.

Once a successful New York attorney, Hudson Renfrow's grief has exiled him to his island for several years. He spends his days alone, tending his fields of indigo, then making indigo dye―and he has no interest in serving the intrusive needs of a film company or yielding to Sonny's determined curiosity. But when a hurricane makes landfall on the Carolina coast, stranding them together, an unlikely friendship forms between the two damaged souls. Soon the gruff exterior Hudson has long hidden behind crumbles―exposing the tender part of him that's desperate for forgiveness and a second chance.

A story of hanging on and letting go, of redemption and reconciliation, and of a love that heals the deepest wounds, from the author of the breakout Southern fiction bestseller Under the Magnolias.
The Best Summer of Our Lives
Rachel Hauck
Releases June 27th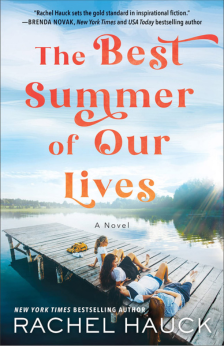 Twenty years ago, the summer of '77 was supposed to be the best summer of Summer Wilde's life. She and her best friends, Spring, Autumn, and Snow–the Four Seasons–had big plans.

But those plans never had a chance. After a teenage prank gone awry, the Seasons found themselves on a bus to Tumbleweed, "Nowhere," Oklahoma, to spend eight weeks as camp counselors. All four of them arrived with hidden secrets and buried fears, and the events that unfolded in those two months forever altered their friendships, their lives, and their futures.

Now, thirtysomething, Summer is at a crossroads. When her latest girl band leaves her in a motel outside Tulsa, she is forced to face the shadows of her past. Returning to the place where everything changed, she soon learns Tumbleweed is more than a town she never wanted to see again. It's a place for healing, for reconciling the past with the present, and for finally listening to love's voice.
Releases July 4th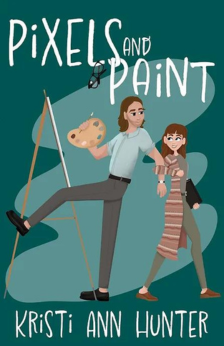 For Emma Trinket, life is a delicate balancing act between loving her family and pursuing interests they don't understand. When the opportunity arises to finally impress them with her job as a computer programmer, she jumps at it even if it means immersing herself in a world she's despised since childhood.
Unfortunately the one man who could crush her prospects is also the best person to help her navigate the lessons she needs to be a success.
Artistic expression is both Carter Anderson's safe space and his livelihood, but his fading inspiration has him worried about his place in life. His encounters with Emma spark a passion to create that he hasn't felt in years and he isn't ready to let go of his new muse even if she's threatening the sanctity of his art world with her digital technologies.
As each tries to gain an advantage from the other, Emma and Carter discover they actually might be more compatible than they thought. Will that be enough to unify their opposing missions or will the real differences between pixels and paint tear them apart?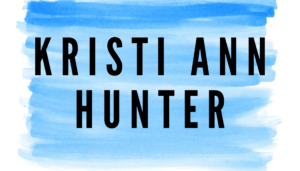 Releases July 11th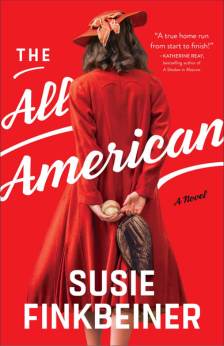 Two sisters discover how much good there is in the world–even in the hardest of circumstances

It is 1952, and nearly all the girls 16-year-old Bertha Harding knows dream of getting married, keeping house, and raising children in the suburbs of Detroit, Michigan. Bertha dreams of baseball. She reads every story in the sports section, she plays ball with the neighborhood boys–she even writes letters to the pitcher for the Workington Sweet Peas, part of the All-American Girls Professional Baseball League.

When Bertha's father is accused of being part of the Communist Party by the House Un-American Activities Committee, life comes crashing down on them. Disgraced and shunned, the Hardings move to a small town to start over where the only one who knows them is shy Uncle Matthew. But dreams are hard to kill, and when Bertha gets a chance to try out for the Workington Sweet Peas, she packs her bags for an adventure she'll never forget.

Join award-winning author Susie Finkbeiner for a summer of chasing down your dreams and discovering the place you truly belong.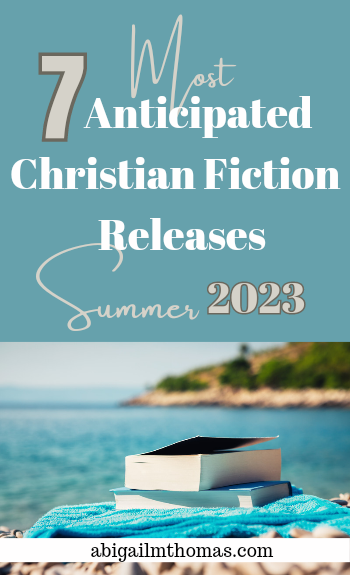 Releases July 11th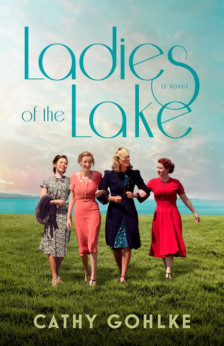 After two young women's deep bond is torn apart, what will it take to bring them together again? In The Ladies of the Lake, the beloved author of Saving Amelie and Night Bird Calling returns with a transformative new historical novel about the wonder and complexities of friendship, love, and belonging.

When she is forced to leave her beloved Prince Edward Island to attend Lakeside Ladies Academy after the death of her parents, the last thing Adelaide Rose MacNeill expects to find is three kindred spirits. The "Ladies of the Lake," as the four girls call themselves, quickly bond like sisters, vowing that wherever life takes them, they will always be there for each other. But that is before: Before love and jealousy come between Adelaide and Dorothy, the closest of the friends. Before the dawn of World War I upends their world and casts baseless suspicion onto the German American man they both love. Before a terrible explosion in Halifax Harbor rips the sisterhood irrevocably apart.

Seventeen years later, Rosaline Murray receives an unsuspecting telephone call from Dorothy, now headmistress of Lakeside, inviting her to attend the graduation of a new generation of girls, including Rosaline's beloved daughter. With that call, Rosaline is drawn into a past she'd determined to put behind her. To memories of a man she once loved . . . of a sisterhood she abandoned . . . and of the day she stopped being Adelaide MacNeill.
The Love Script (Love in the Spotlight Book 1)
Toni Shiloh
Releases August 1st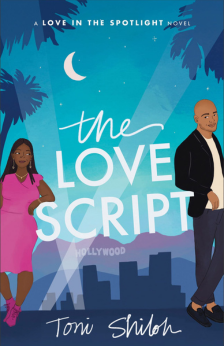 Nevaeh Richards loves making those in the spotlight shine but prefers the anonymity of staying behind her stylist chair, where no one notices her. But when a photo of Nevaeh and Hollywood A-lister Lamont Booker goes viral for all the wrong reasons, her quiet life becomes the number-one trending topic.

The silver screen's latest heartthrob.

Lamont Booker's bold faith has gained him a platform, and the authenticity of his faith is well known . . . until the tabloids cause the world to question everything he claims to be. With his reputation on the line, he finds himself hearing out his agent's push for a fake relationship–something he never thought he'd consider in a million years.

A love that goes off script.

With their careers at risk, Nevaeh and Lamont have to convince the world that their scripted romance is more than just an act. But when fake seems to turn into something real, can Nevaeh trust her heart in a world where nothing is ever as it seems?
Review coming soon
A Beautiful Disguise (The Imposters Book 1)
Roseanna M. White
Releases August 22nd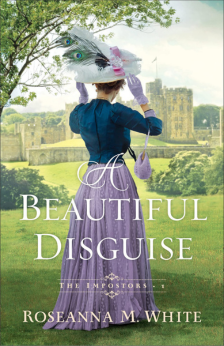 In Edwardian London, not all that glitters is gold as a lady and an intelligence officer's secret mission take them from the city's dazzling ballrooms to its covert intelligence offices.

Sir Merritt Livingstone has spent a decade serving the monarch in the field, but when pneumonia lands him behind a desk in the War Office Intelligence Division just as they're creating a new secret intelligence branch, he's intent on showing his worth. He suspects an aristocrat of leaking information to Germany as tensions mount between the two countries, but he needs someone to help him prove it, so he turns to The Imposters, Ltd. No one knows who they are, but their results are beyond compare.

Left with an estate on the brink of bankruptcy after their father's death, Lady Marigold Fairfax and her brother open a private investigation firm for the elite to spy on the elite. Dubbed The Imposters, Ltd., their anonymous group soon becomes the go-to for the crème of society who want answers delivered surreptitiously. But the many secrets Marigold learns about her peers pale in comparison to her shock when she and her brother are hired to investigate her best friend's father as a potential traitor.

Lady Marigold is determined to discover the truth for her friend's sake, and she's more determined still to keep her heart from getting involved with this enigmatic new client . . . who can't possibly be as noble as he seems.