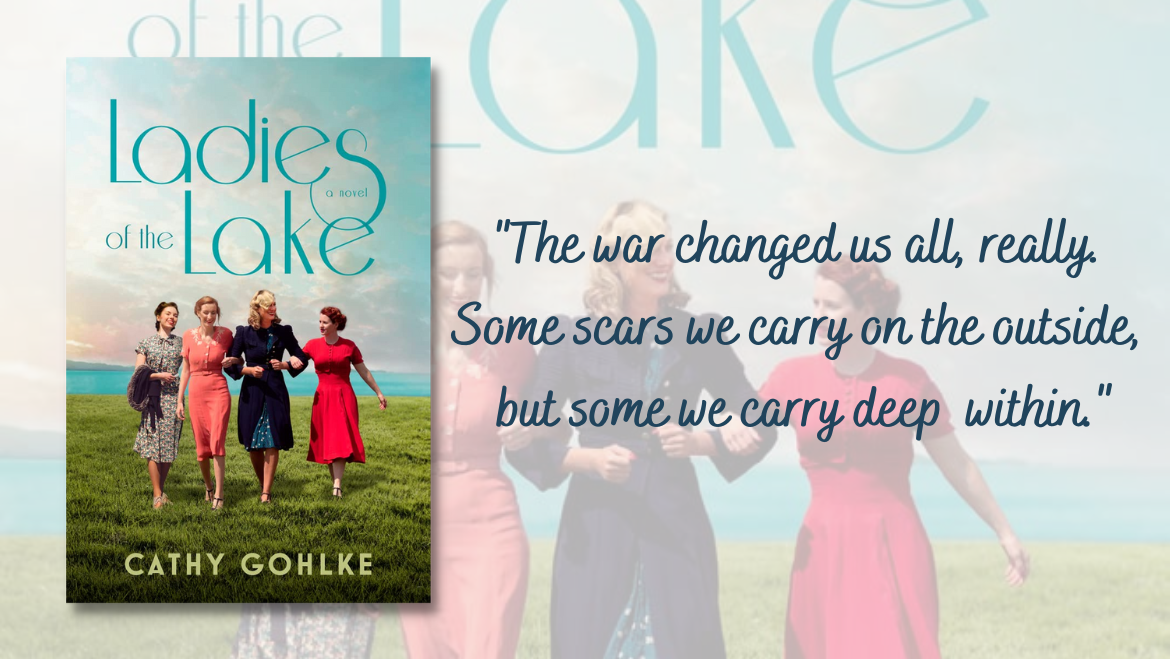 I realized while writing this post that this is the first time I'm reviewing a Cathy Gohlke novel on my website. It is not, however, the first book I've read of hers. I met Gohlke's writing when I listened to The Medallion, a beautifully tragic story that takes place during WWII in Poland. And then I met Cathy Gohlke at a writer's conference in 2019 and fell in love even more. Since then I have been picking up her books as they come out including her newest anticipated release, Ladies of the Lake. I am thrilled to share this new story with you.
Ladies of the Lake releases July 11th.
Book Description
---
After two young women's deep bond is torn apart, what will it take to bring them together again? In The Ladies of the Lake, the beloved author of Saving Amelie and Night Bird Calling returns with a transformative new historical novel about the wonder and complexities of friendship, love, and belonging.

When she is forced to leave her beloved Prince Edward Island to attend Lakeside Ladies Academy after the death of her parents, the last thing Adelaide Rose MacNeill expects to find is three kindred spirits. The "Ladies of the Lake," as the four girls call themselves, quickly bond like sisters, vowing that wherever life takes them, they will always be there for each other. But that is before: Before love and jealousy come between Adelaide and Dorothy, the closest of the friends. Before the dawn of World War I upends their world and casts baseless suspicion onto the German American man they both love. Before a terrible explosion in Halifax Harbor rips the sisterhood irrevocably apart.

Seventeen years later, Rosaline Murray receives an unsuspecting telephone call from Dorothy, now headmistress of Lakeside, inviting her to attend the graduation of a new generation of girls, including Rosaline's beloved daughter. With that call, Rosaline is drawn into a past she'd determined to put behind her. To memories of a man she once loved . . . of a sisterhood she abandoned . . . and of the day she stopped being Adelaide MacNeill.
My Review


---
Though Ladies of the Lake wasn't a super quick read, I found myself reading through it more quickly than I thought I would. The writing flowed well, and I was hooked on the story from the very beginning. The fact that my tears began in chapter two really made an impact on me. Cathy Gohlke's book was touching from the very start. It was a roller coaster of emotions and a ride I was happy to be on. This story has made it to the top of my favorites list this year.
Ladies of the Lake was a dual timeline, and I liked the contrast between the time Adelaide was a young school girl with her best friends (1905-18) and the present day (1935 & 43) when Adelaide was known as Rosaline and thought to be dead by her life-long friends. Her daughter, Bernadette, was graduating soon, and she wanted Adelaide to be at the graduation, but doing so would mean revealing the truth about herself.
Scars played a part in this story, both physical and emotional, and affected multiple characters in different ways. They shook the foundations of friendship, aided in poor choices, and created misunderstandings. Addie herself went into hiding and allowed the people she had been closest to to believe a lie for far too long. And she wasn't the only one who deceived her friends. Dorothy, another member of the Ladies of the Lake, had a secret of her own that she held tight to, gnawing at her conscience for all those years.
One thing I loved about this book was the redemptive quality of it. So much had happened in the lives of this group of friends, hurt handed out whether known or unknown, but it didn't mean their story had to end. John 8:32 says that the truth will set you free, and when the truth was revealed, it opened the door to new beginnings.
So much happened in this novel — events that only added to the story — but I don't want to give anything away. All I can say is, if you love historical fiction, friendship and love tested, and bonds severed and mended, you need to read Ladies of the Lake. There are plenty of characters you need to meet.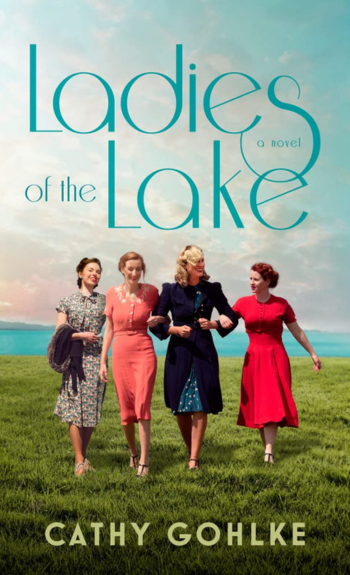 ---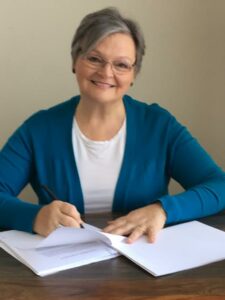 Bestselling, Christy Hall of Fame, and Carol and INSPY Award-winning author, Cathy Gohlke writes novels steeped with inspirational lessons, speaking of world and life events through the lens of history. She champions the battle against oppression, celebrating the freedom found only in Christ. When not traveling to historic sites for research, she and her husband of 40 years, Dan, divide their time between Northern Virginia and the Jersey Shore, enjoying time with their grown children and grandchildren. Visit her website at www.cathygohlke.com, and find her on Facebook at CathyGohlkeBooks; on Bookbub (@ CathyGohlke); and on YouTube, where you can subscribe to Book Gems with Cathy Gohlke for short videos of book recommendations.

Learn more about Cathy Gohlke and her books on her website
---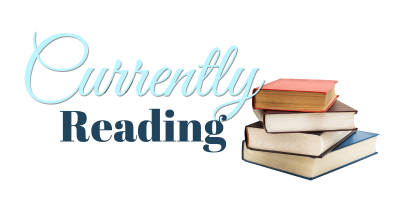 The Huntress
(Beta reading at the moment)