Another winner from Sarah Monzon. If you've read my reviews before, you'll know I love the Sewing in SoCal series. Book number 4, Amanda, is no exception. Check out my review below and then go see for yourself! I only really put one small spoiler in there, but I don't think it really affects anything. And if it does, I will apologize in advance.
Book Description
---
The devil made me do it" is a phrase that will never pass my lips. Why would it when I have Delores, my undiagnosed autoimmune disorder, to make all my decisions for me? (Yes, I named her myself since the doctors couldn't do it for me.) A get together with friends? Delores says no. I'll have my prescheduled daily afternoon fever and fatigue at that time. My two biggest regrets with having Delores direct my fate? One, my family thinks my illness is all in my head. And two, I set the love of my life, Peter Reynolds, free from my anchoring tether so he could fly. I never thought I'd see him again, but five years later he's soaring in the limelight as one of the most talked-about defensive players in professional football. Oh, and did I mention he also happens to play for the team my boss just assigned me to as a social media manager? Meanwhile, nothing much has changed for me. Delores still bosses me around, and I'm still hopelessly in love with Peter. What's a girl to do?
My Review
---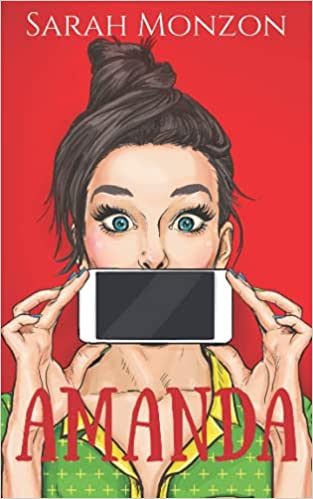 What do you do when your boss forces you to work with the football player whose heart you broke five years ago and all you wanted to do was put the past behind you? Well, you would do your job, of course, even if that means realizing you might still be in love with him.
That is exactly what happened to Amanda Murphy in Sarah Monzon's fourth novel of the Sewing in SoCal series, Amanda. Amanda had walked away from the man she loved in what she thought was a selfless act. To her, holding on to Peter Reynolds as she faced an unnamed autoimmune disorder would only stifle his dream as a future football star. To him, she had acted selfishly by not trusting him with the truth and allowing him to decide what he wanted.
I honestly surprised myself by how quickly I flew through this story. It was such an easy read, and I couldn't put it down, but I hadn't expected to see that I'd reached 70% before taking a break. Not once has Sarah Monzon disappointed me with her SoCal girls, and Amanda's story is just as amazing as those that came before her.
As I read, my heart went out to Amanda as she struggled daily with Dolores, the name she gave the disorder that had no other name. Doctors tried and failed to give her a real diagnosis, and because of that, she lost her relationship with her family. "It's all in her head," they believed. But it wasn't all in her head, and she knew it.
I personally have no experience with this issue, but as the author continued to write, I could tell she was writing it for those who did as a way of showing her support. How many times do we expect a story to be tied up with a neat little bow at the end? In this case, a diagnosis. But Sarah Monzon kept it real by never giving Amanda the diagnosis she had longed for. And I think that made a big impact.
But she did give Amanda a supportive group of friends (gotta love her sewing girls!) and a second chance at love.
Peter Reynolds. Oh my goodness. What a sweet, caring, loving man he was. Even though he had been hurt, Amanda never left his heart. And when their jobs brought them together, he didn't let the past define their future. Peter also acted as Amanda's spiritual support, something she desperately needed.
Both Amanda and Peter were able to give each other some tips about life and opening up to others. They were the perfect pair.
And that ending! Nah, I won't go there. You'll just have to read it for yourself.
I received a copy of Amanda thanks to Sarah Monzon and NetGalley.
---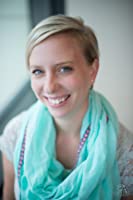 A Carol award finalist and Selah award winner, Sarah Monzon is a stay-at-home mom who makes up imaginary friends to have adult conversations with (otherwise known as writing novels). As a navy chaplain's wife, she resides wherever the military happens to station her family and enjoys exploring the beauty of the world around her.

---