June is in full swing, and already we're seeing high temps here in Western New York. And, yes, I know that high temp here is not the same as high temps down south…lol. Despite the differences, there is one thing we can agree on: the love of reading a good book! Below, you'll find 18 Christian fiction books that have been or will be released this June.
I've read Plot Twist by Bethany Turner and loved it. You can check out my review here.
At the moment, I'm reading Rachel Fordham's A Lady in Attendance. It takes place in Western NY (more specifically, the Buffalo area), about an hour from my home. I'll let you know soon what I think of it!
Take a look at the books and see if your new favorite is among them!
---
The Heart's Charge (Hanger's Horsemen #2)
Karen Witemeyer
Released June 1st
Members of Hanger's Horsemen, Mark Wallace and Jonah Brooks arrive in Llano County, Texas, to deliver a steed, never expecting they'd deliver a baby as well. Left with an infant to care for, they head to a nearby foundling home, where Mark encounters the woman he'd nearly married a decade ago.
After failing at love, Katherine Palmer dedicated her life to caring for children, teaming up with Eliza Southerland to start Harmony House. From mixed ancestry, illegitimate, and female, Eliza understands the pain of not fitting society's mold. Yet those are the very attributes that lead her to minister to outcast children. The taciturn Jonah intrigues her with his courage and kindness, but there are secrets behind his eyes–ghosts from wars past and others still being waged.
However, when a handful of urchin children from the area go missing, a pair of Horsemen are exactly what the women need. Working together to find the children, will these two couples find love as well?
Released June 1st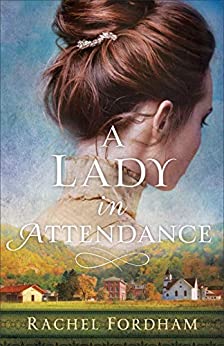 Five years in a New York state reformatory have left a blemish on Hazel's real name. So when she takes a job as Doctor Gilbert Watts's lady in attendance in 1898, she does so under an alias. In the presence of her quiet and pious employer, Hazel finds more than an income. She finds a friend and a hope that if she can set her tarnished past in order, she might have a future after all.
As Gilbert becomes accustomed to the pleasant chatter of his new dental assistant, he can't help but sense something secretive about her. Perhaps there is more to this woman than meets the eye. Can the questions that loom between them ever be answered? Or will the deeds of days gone by forever rob the future of its possibilities?
Rachel Fordham pens a tender tale of a soft-spoken man, a hardened woman, and the friends that stand by them as they work toward a common purpose–to expunge the record of someone society deemed beyond saving–and perhaps find love along the way.
On the Cliffs of Foxglove Manor
Jaime Jo Wright
Released June 1st
1885.
Adria Fontaine has been sent to recover goods her father pirated on the Great Lakes during the war. But when she arrives at Foxglove Manor–a stone house on a cliff overlooking Lake Superior–Adria senses wickedness hovering over the property. The mistress of Foxglove is an eccentric and seemingly cruel old woman who has filled her house with dangerous secrets, ones that may cost Adria her life.
Present day.
Kailey Gibson is a new nurse's aide at a senior home in a renovated old stone manor. Kidnapped as a child, she has nothing but locked-up memories of secrets and death, overshadowed by the chilling promise from her abductors that they would return. When the residents of Foxglove start sharing stories of whispers in the night, hidden treasure, and a love willing to kill, it becomes clear this home is far from a haven. She'll have to risk it all to banish the past's demons, including her own.
The Seeds of Change (Leah's Garden #1)
Lauraine Snelling
Released June 1st
Larkspur Nielsen is ready for a change. Her parents have passed on, and her older brother is successfully running the family business. She bristles at the small-mindedness that permeates life in her small Ohio community, and she sees little chance of a satisfying future there. She has a little money saved, and after turning the tables on a crooked gambler who had fleeced several locals, including her younger brother, she can stake a new start for herself and her three sisters.
As the gambler's threats of revenge echo in her ears, she and her sisters head to
Independence, Missouri, to join a wagon train bound for Oregon. Knowing that four women traveling together will draw unwanted attention, Larkspur dons a disguise, passing herself off as "Clark" Nielsen, accompanying his three sisters. But maintaining the ruse is more difficult than Larkspur imagined, as is protecting her headstrong, starry-eyed sisters from difficult circumstances and eligible young men. Will reaching their goal prove too much for them?
Bridge of Gold (Doors to the Past #3)
Kimberly Woodhouse
Released June 1st
Underwater archaeologist Kayla Richardson is called to the Golden Gate Bridge where repairs to one of the towers uncovers two human remains from the late 1800s and the 1930s. The head of the bridge restoration is Steven Michaels, who dives with Kayla, and a friendship develops between them. But as the investigation heats up and gold is found that dates back to the gold rush, more complications come into play that threaten them both. Could clues leading to a Gold Rush era mystery that was first discovered during the building of the bridge still ignite an obsession worth killing for?
Released June 1st
Kentucky packhorse librarian Tansy Calhoun doesn't mind the rough trails and long hours as she serves her Appalachian mountain community during the Great Depression. Yet she longs to find love like the heroines in her books. When a charming writer comes to town, she thinks she might have found it–or is the perfect man actually closer than she thinks?
Perdita Sweet has called these mountains home for so long she's nearly as rocky as the soil around her small cabin. Long ago she thought she could love, but when the object of her affection up and married someone else, she stopped giving too much of herself away to others.
As is so often the case, it's easier to see what's best for others than to see what's best for oneself, and Perdita knows who Tansy should choose. But why would anyone listen to the romantic advice of an old spinster?
Come Back to Me (Waters of Time #1)|
Jody Hedlund
Released June 1st
The ultimate cure that could heal any disease? Crazy.
That's exactly what research scientist Marian Creighton has always believed about her father's quest, even if it does stem from a desire to save her sister Ellen from the genetic disease that stole their mother from them. But when her father falls into a coma after drinking a vial of holy water believed to contain traces of residue from the Tree of Life, Marian must question all of her assumptions. He's left behind tantalizing clues that suggest he's crossed back in time. Insane. Until Marian tests his theories and finds herself in the Middle Ages during a dangerous peasant uprising.
William Durham, a valiant knight comes to Marian's rescue and offers her protection . . . as his wife. The longer Marian stays in the past, the more she cares about William. Can she ever find her father and make it back to the present to heal her sister? And when the time comes to leave, will she want to?
Bestselling author Jody Hedlund is your guide down the twisting waters of time to a volatile era of superstition, revolts, and chivalry in this suspenseful story.
Castle of Refuge (A Dericott Tale #2)
Melanie Dickerson
Ever since she was a child, Audrey wanted her life to be extraordinary. But as the daughter of a viscount born in late fourteenth-century England, the only thing expected of her was to marry—until an act of malice by her sister, Maris, four years ago damaged her face and her prospects. Though Maris was sent away, twenty-year-old Audrey is still suffering the scars of her sister's cruelty. When her father announces his plans to marry off his damaged daughter and bring Maris home, Audrey decides to flee in search of her true destiny.
However, life outside her home is dangerous, and she soon finds herself attacked, sick, and in desperate need of help. She is taken in at Dericott Castle to be nursed back to health. While there, she decides to keep her identity a secret and work as a servant in the castle. But she doesn't count on falling in love with the young and handsome Lord Dericott, who lost his arm several months earlier and bears scars of his own.
Meanwhile, Edwin—Lord Dericott—is curious about the new, well-educated servant's identity. All he knows is that he's quickly becoming smitten with her. When the man Audrey's father wanted her to marry comes looking for her, she and Edwin must make life-changing decisions about what to believe and whether or not love is truly worth trusting.
Released June 1st
Journey back to an area of Pennsylvania that is home to three distinct Amish communities and meet three young women who face heartfelt disappointments in romance.

Wilma's Wish by Wanda E. Brunstetter
Wilma Hostetler has been courted by Israel Zook for the last year, and he's recently proposed marriage. But when his sister dies, leaving him to care for five young nephews who openly dislike Wilma, she has second thoughts of starting with a ready-made family and decides to call off the wedding. Can anything be done to restore the relationship, or will Israel seek another wife?

Martha's Miracle by Jean Brunstetter
Martha Yoder is different from other Amish women in her love of hunting and the outdoors. Meeting Glen Swarey, who is working with the local fire department, seems to be a good match. But can Martha accept Glen's thoughts of leaving the Amish faith, or will she walk away from a chance at love?

Alma's Acceptance by Richelle Brunstetter
Alma Wengerd is a young widow who leaves her home in Kentucky to stay with friends in Pennsylvania. Soon she is speeding into a renewed romance with Elias Kurtz and raising the brows of the older church members. When Alma is waylaid by some unexpected news, could putting her happiness with Elias on hold be her only option?
Released June 1st
So much has been accomplished. Lillian Walsh has stepped out courageously beyond what she'd ever dreamed of being able to achieve. She and her newly rediscovered sister, Grace, have settled three children from England into new Canadian homes and are prepared to place two more just after the New Year, when it happens–another painful disruption.
A white lie the sisters used to protect some orphans has resulted in an official complaint and a letter revoking the sisters' permission to manage their little children's home. And unexpectedly, Walter, the young man who has won Lillian's heart, departs for a job in the oil industry without leaving any hope for their future, making her confused and lonely.
With more children on their way from England needing caring homes, Lillian and Grace must use every ounce of gumption to keep their mission alive. But when startling information about the past surfaces and a new arrival comes via suspicious circumstances, they'll have to decide what is worth fighting for and what is better left in God's hands.
No Journey Too Far (McAlister Family #2)
Carrie Turansky
Releases June 8th
A family long divided, a mysterious trunk, and a desperate journey across the ocean—all in the name of love. The epic saga of the McAlisters continues in this riveting sequel to No Ocean Too Wide.

In 1909, Grace McAlister set sail for Canada as one of the thousands of British Home Children taken from their families and their homeland. Though she is fortunate enough to be adopted by wealthy parents, the secrets of her past are kept hidden for ten years until someone from her long-buried childhood arrives on her doorstep. With this new connection to her birth family, will she be brave enough to leave her sheltered life in Toronto and uncover the truth?

After enduring hardship as an indentured British Home Child, Garth McAlister left Canada to serve in World War I. His sweetheart, Emma Lafferty, promised to wait for his return, but after three long years apart, her letters suddenly stopped. When Garth arrives home from the war to unexpected news, he is determined to return to Canada once more on a daunting mission to find the two women he refuses to abandon—his long-lost sister and his mysteriously missing sweetheart.
The Letter Keeper (A Murphy Shepherd Novel #2)
Charles Martin
Releases June 8th
Murphy Shepherd has made a career of finding those no one else could—survivors of human trafficking. His life's mission is helping others find freedom . . . but then the nightmare strikes too close to home.
When his new wife, her daughter, and two other teenage girls are stolen, Murphy is left questioning all he has thought to be true. With more dead ends than leads, he has no idea how to find his loved ones. After everything is stripped away, love is what remains.
Hope feels lost, but Murphy is willing to expend his last breath trying to bring them home.
Releases June 8th
For fans of bestselling WWII fiction comes a powerful novel from Lynn Austin about three women whose lives are instantly changed when the Nazis invade the neutral Netherlands, forcing each into a complicated dance of choice and consequence.
Lena is a wife and mother who farms alongside her husband in the tranquil countryside. Her faith has always been her compass, but can she remain steadfast when the questions grow increasingly complex and the answers could mean the difference between life and death?
Lena's daughter Ans has recently moved to the bustling city of Leiden, filled with romantic notions of a new job and a young Dutch police officer. But when she is drawn into Resistance work, her idealism collides with the dangerous reality that comes with fighting the enemy.
Miriam is a young Jewish violinist who immigrated for the safety she thought Holland would offer. She finds love in her new country, but as her family settles in Leiden, the events that follow will test them in ways she could never have imagined.
The Nazi invasion propels these women onto paths that cross in unexpected, sometimes-heartbreaking ways. Yet the story that unfolds illuminates the surprising endurance of the human spirit and the power of faith and love to carry us through.
Releases June 8th
Whispered secrets about her parents' past take on new urgency for Chariline as she pays one last visit to the land of her forefathers, the ancient kingdom of Cush.
Raised as an orphan by her aunt, Chariline has only been told a few pieces of her parents' tragic love story. Her beautiful dark skin is proof that her father was Cushite, but she knows nothing else. While visiting her grandfather before his retirement as the Roman official in the queen's court, Chariline overhears that her father is still alive, and discovering his identity becomes her obsession. Both her grandfather and the queen have reasons for keeping this secret, however, and forbid her quest. So when her only clues lead to Rome, Chariline sneaks on the ship of a merchant trusted by friends.
Theo is shocked to discover a stowaway on board his vessel and determines to be rid of her as soon as possible. But drawn in by Chariline's story, he feels honor-bound to see her safely to shore, especially when it appears someone may be willing to kill for the truth she seeks.
In this transformative tale of historical fiction, bestselling author Tessa Afshar brings to life the kingdom of Cush and the Roman Empire, introducing readers to a fascinating world filled with gripping adventure, touching romance, and a host of lovable characters—including some they may recognize from the biblical book of Acts.
An Unlikely Match (The Amish Inn Novels #2)
Beth Wiseman
Releases June 8th
When sparks fly between a good Amish girl and a hunky member of the Hollywood elite, even matchmaking innkeepers Esther and Lizzie know better than to fan the flames.
Evelyn Schrock has dismissed the attempts of every young man in her small Amish community to court her. She's willing to wait for a suitor who shares her curiosities about life and faith.
The only reason Jayce Clarkson is in Amish country hefting equipment for his famous father's movie production company is for the paycheck. The homestyle cooking at the Peony Inn is a perk though, as is his friendship with Evelyn Schrock. If Jayce can endure his dad's put-downs for a month, he'll finally be in a position to make a fresh start—somewhere away from the hustle and bustle of Los Angeles and the shadow of his checkered past.
To matchmakers Esther and Lizzie, the widowed sisters who operate the inn, Jayce seems like a good man stuck in a life he doesn't want. But the boy isn't Amish, and that leaves far too much room for broken hearts. Despite that, Jayce and Evelyn start to realize that they can't deny their growing attraction. Any path forward seems impossible, and they will have to learn what the future will look like when they leave their fate in Gott's hands.
Releases June 15th
An aspiring screenwriter has a chance encounter with an actor who could be the man of her dreams. Over the next ten years, she'll write the story . . . but will he end up being the star?
February 4, 2003, promises to be a typical day for Olivia Ross—a greeting card writer whose passion project is a screenplay of her own. But after she and a handsome actor have a magical meet-cute in a coffee shop, they make a spontaneous pact: in ten years, after they've found the success they're just sure they're going to achieve, they'll return to the coffeehouse to partner up and make a film together. The only problem? Olivia neglected to get the stranger's name. But she doesn't forget his face—or the date.
For the next ten years, every February 4 is marked with coincidences and ironies for Olivia. As men come and go and return to her life, she continues to write, but still wonders about the guy from the coffee shop—the nameless actor she's almost certain has turned out to be Hamish MacDougal, now a famous A-lister and Hollywood leading man.
But a lot can happen in ten years, and while waiting for the curtain to rise on her fate, the true story of Olivia's life is being written—and if she's not careful, she'll completely miss the real-life romantic comedy playing out right before her eyes.
Releases June 15th
Time heals all wounds . . . or does it?
Asia Butler and her sister, Ivy Butler Morelli, have not spoken in fifteen years. As children, they endured brutal emotional abuse from their mother, Veronica, and want only to forget the past . . . and each other.

But the past comes calling when they each receive a letter from Veronica s attorney promising much needed cash if they will fulfill her dying wish and consent to cleaning out their childhood home. Asia and Ivy reluctantly return to their hometown of Emerson, Florida, only to discover the house is a hoarder's nightmare filled with strange mementos and clues hinting that they were not the only victims of Veronica's sadistic nature.

Can this new pain be the path to their healing? Will they be able to choose forgiveness over resentment?
Releases June 22nd
A mesmerizing debut novel set in northern Texas about two sisters who discover an unsettling secret about their father, the head pastor of an evangelical megachurch, that upends their lives and community—a story of family, identity, and the delicate line between faith and deception.
Luke Nolan has led the Hope congregation for more than a decade, while his wife and daughters have patiently upheldwhat it means to live righteously. Made famous by a viral sermon on purity co-written with his eldest daughter, Abigail, Luke is the prototype of a modern preacher: tall, handsome, a spellbinding speaker. But his younger daughter Caroline has begun to notice the cracks in their comfortable life. She is certain that her perfect, pristine sister is about to marry the wrong man—and Caroline has slid into sin with a boy she's known her entire life, wondering why God would care so much about her virginity anyway.
When it comes to light, five weeks before Abigail's wedding, that Luke has been lying to his family, the entire Nolan clan falls into a tailspin. Caroline seizes the opportunity to be alone with her sister. The two girls flee to the ranch they inherited from their maternal grandmother, far removed from the embarrassing drama of their parents and the prying eyes of the community. But with the date of Abigail's wedding fast approaching, the sisters will have to make a hard decision about which familial bonds are worth protecting.
An intimate coming-of-age story and a modern woman's read, God Spare the Girls lays bare the rabid love of sisterhood and asks what we owe our communities, our families, and ourselves.