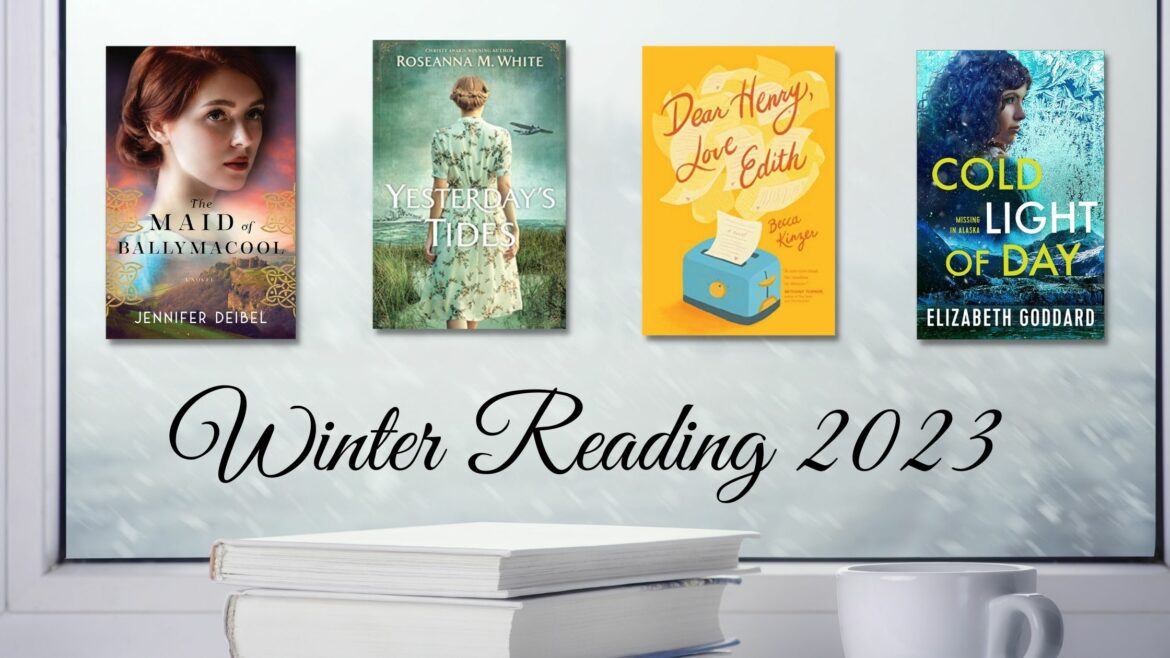 It's been a long time since I've sat down in front of my computer and typed anything out, let alone a list of books to read. The issue is, I hadn't sat down to read in a very long time, and only on occasion listened to an audiobook. I tried, but I was in a terrible slump. But I'm back now, and I'm thrilled to bring you a list of books for your reading pleasure.
This list covers the second half of January and all of February. I have not read any yet, but I can't wait to dive in (after I finish the current book I'm reading, of course). Most of these authors have been on at least one of my lists before, but there is a newcomer to the group. Check out Becca Kinzer's debut novel, "Dear Henry, Love Edith." It's definitely on my list!
And don't forget to leave a review for any book(s) you might read!
Happy reading!
---
January Books
Everything is Just Beginning
Erin Bartels
Releases January 17th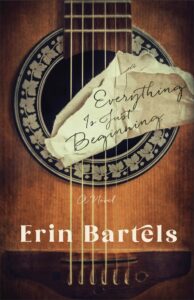 Michael Sullivan is a talented lyricist and a decent guitarist, but since he was kicked out of his band (and his apartment), he's not sure he'll ever get a record deal. Living with his loser uncle in a beat-up trailer and working a dead-end job, Michael has little reason to hope for a better future. Until the invitation for a swanky New Year's Eve party shows up in the mailbox. It's for his uncle, with whom he shares his name, but his uncle is going out of town . . .

On the effervescent night of December 31, 1989–as the Berlin Wall is coming down, the Soviet Union is inching toward democracy, and anything seems possible–Michael will cross paths with the accomplished and enigmatic young heir to a fading musical dynasty, forever altering both of their futures.

Award-winning novelist Erin Bartels enchants with this story of two lonely souls who have exactly what the other one needs–if they could simply turn their focus from what is ending to what is just beginning.
Available in eBook, Audiobook, Hardcover, and Paperback
Releases January 17th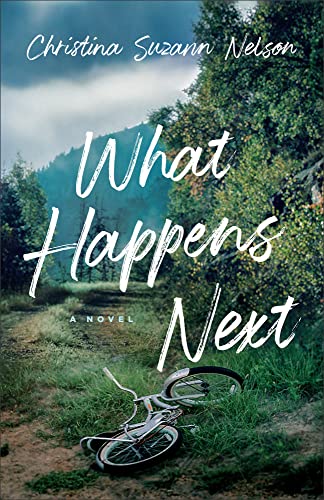 Popular podcaster and ex-reporter Faith Byrne has made a name for herself telling stories of greatness after tragedy–but her real life does not mirror the stories she tells. While her daughters spend the summer in Hawaii with her ex-husband and his new wife, she must manage life on her own. But all that changes when she's asked to spotlight her childhood best friend's missing person case on her podcast.

Dora Crane has never accepted that her younger daughter could be dead, keeping her home looking the same as when her daughter disappeared. But when her husband leaves her, and her older daughter intervenes, she agrees to counseling and to pack up her missing daughter's belongings under one condition: Faith Byrne comes to Deep Valley and sheds light on the cold case.

As the investigation moves forward, the two women uncover desperate secrets, and Faith and Dora must face the long-hidden truth before they can begin to move forward.

Award-winning author Christina Suzann Nelson masterfully leads readers on a journey of discovery, healing, and friendship in this suspenseful and poignant tale.
Available in eBook, Audiobook, Hardcover, and Paperback
Within These Walls of Sorrow: A Novel of World War II Poland
Amanda Barratt
Releases January 17th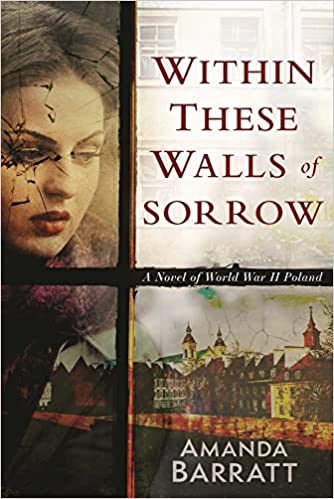 Zosia Lewandowska knows the brutal realities of war all too well. Within weeks of Germany's invasion of her Polish homeland, she lost the man she loves. As ghetto walls rise and the occupiers tighten their grip on the city of Krakow, Zosia joins pharmacist Tadeusz Pankiewicz and his staff in the heart of the Krakow ghetto as they risk their lives to aid the Jewish people trapped by Nazi oppression.
Hania Silverman's carefree girlhood is shattered as her family is forced into the ghetto. Struggling to survive in a world hemmed in by walls and rife with cruelty and despair, she encounters Zosia, her former neighbor, at the pharmacy. As deportation winnow the ghetto's population and snatch those she holds dear, Hania's natural resiliency is exhausted by reality.
Zodia and Hania's lives intertwine as they face the griefs and fears thrust upon them by war, until one day, they are forced to make a desperate choice . . . one that will inexorably bind them together, even as they are torn apart.
Amanda Barratt's meticulous research and lush, award-winning writing shine once again in this moving look at a group of unsung heroes who fought for hope and humanity in the most harrowing of times.
Available in eBook and Paperback
Releases January 24th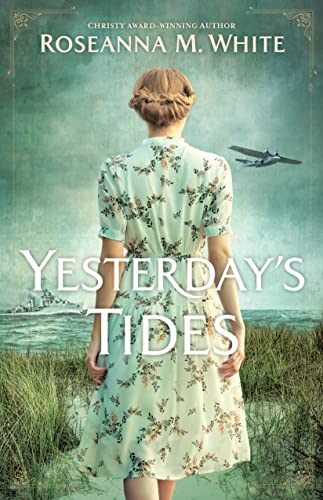 In two world wars, intelligence and counterintelligence, prejudice, and self-sacrifice collide across two generations

In 1942, Evie Farrow is used to life on Ocracoke Island, where every day is the same–until the German U-boats haunting their waters begin to wreak havoc. And when special agent Sterling Bertrand is washed ashore at Evie's inn, her life is turned upside down. While Sterling's injuries keep him inn-bound for weeks, making him even more anxious about the SS officer he's tracking, he becomes increasingly intrigued by Evie, who seems to be hiding secrets of her own.

Decades earlier, in 1914, Englishman Remington Culbreth arrives at the Ocracoke Inn for the summer, never expecting to fall in love with Louisa Adair, the innkeeper's daughter. But when war breaks out in Europe, their relationship is put in jeopardy and may not survive what lies ahead for them.

As the ripples from the Great War rock Evie and Sterling's lives in World War II, it seems yesterday's tides may sweep them all into danger again today.
Available in eBook, Audiobook, Hardcover, and Paperback
Releases January 31st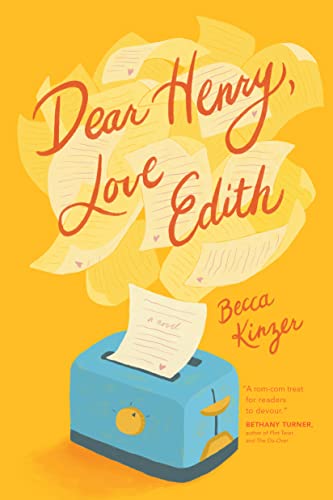 He thinks she's an elderly widow. She's convinced he's a grumpy old man. Neither could be further from the truth.

After a short and difficult marriage, recently widowed Edith Sherman has learned her lesson. Forget love. Forget marriage. She plans to fill her thirties with adventure. As she awaits the final paperwork for a humanitarian trip to South Africa, she accepts a short-term nursing position in a small Midwestern town. The last thing she needs is a handsome local catching her eye. How inconvenient is that?

Henry Hobbes isn't exactly thrilled to have Edith, who he assumes is an elderly widow, dumped on him as a houseguest for the summer. But he'd do almost anything for his niece, who is practically like a sister to him given how close they are in age. Especially since Edith will be working nights and Henry works most days. When he and Edith keep missing each other in person, they begin exchanging notes—short messages at first, then longer letters, sharing increasingly personal parts of their lives.

By the time Henry realizes his mistake—that Edith is actually the brown-eyed beauty he keeps bumping into around town—their hearts are so intertwined he hopes they never unravel. But with her departure date rapidly approaching, and Henry's roots firmly planted at home, Edith must ultimately decide if the adventure of her dreams is the one right in front of her.

Reminiscent of the beloved classic You've Got Mail comes a delightful new romantic comedy about mistaken identities, second chances, and finding love in unexpected places.
Available in eBook, Audiobook, Paperback, and Audio CD
February Books
Releases February 7th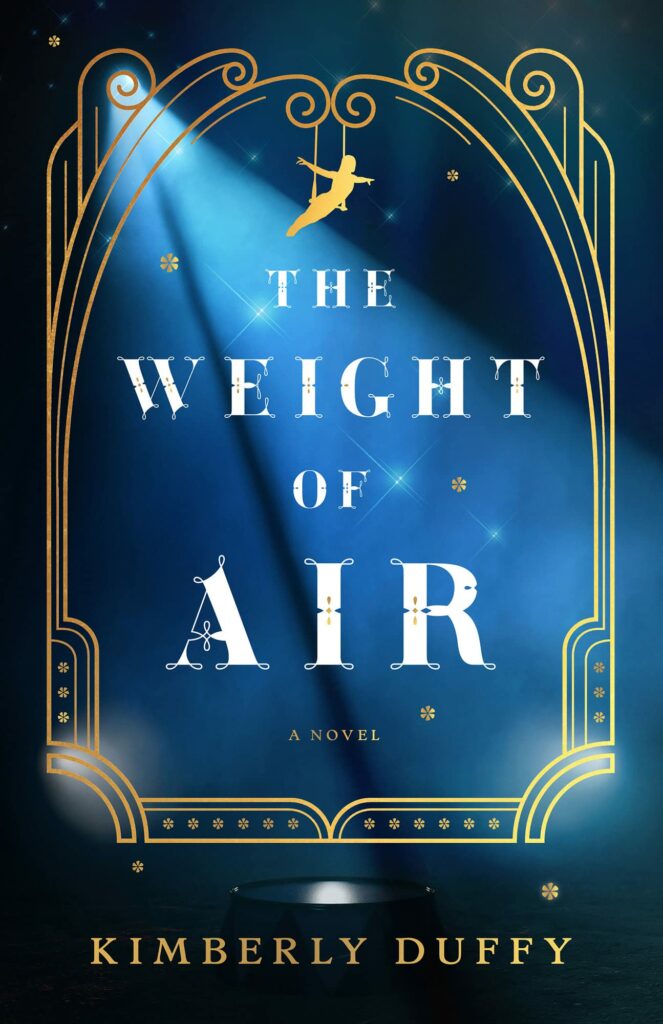 Two women–bound by blood, torn apart by circumstance–find together that true strength comes in many forms.

In 1911, Mabel MacGinnis is Europe's strongest woman and has performed beside her father in the Manzo Brothers Circus her entire life. When he dies unexpectedly, she loses everything she's ever known and sets off in the company of acrobat Jake Cunningham in hope of finding the mother she thought was dead.

Isabella Moreau, America's most feted aerialist, has given everything to the circus. But age and injury now threaten her security, and Isabella, stalked by old fears, makes a choice that risks everything. Then her daughter Mabel appears alongside the man who never wanted to see Isabella again, and she is forced to face the truth of where, and in what, she derives her worth.

As Mabel and Isabella's lives become entangled beneath the glittering lights and flying trapeze of Madison Square Garden, their resiliency and resolve are tested as they learn the truth of what it means to be strong.
Available in eBook, Hardcover, and Paperback
Cold Light of Day (Missing in Alaska Book #1)
Elizabeth Goddard
Releases February 7th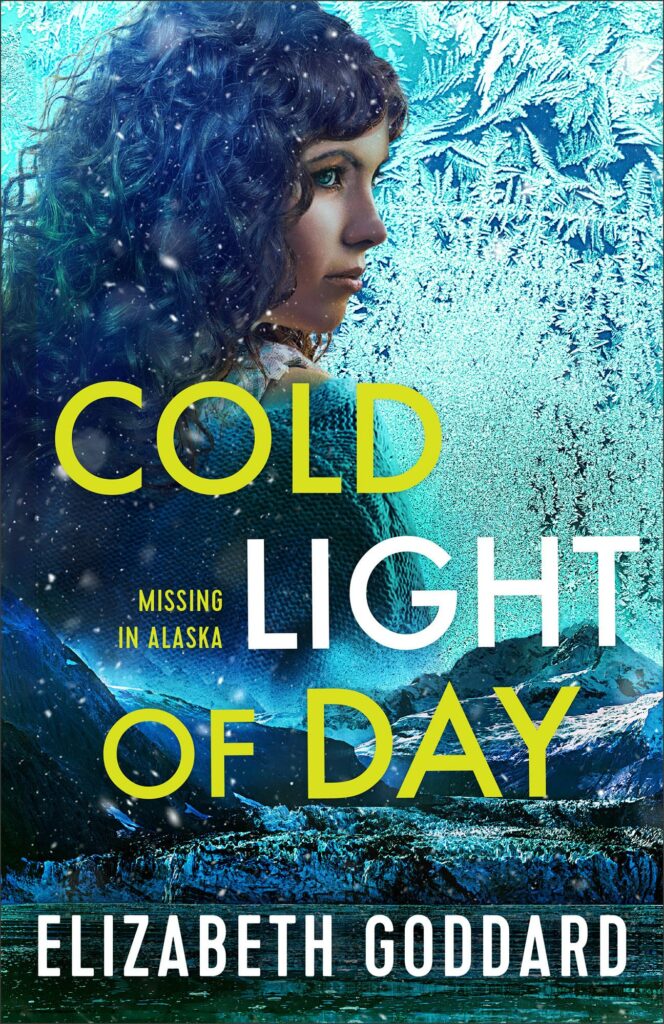 Police Chief Autumn Long is fighting to keep her job when an unexpected wave of violent crime sweeps through her small Alaskan town. Does Grier Brenner, a relative newcomer to town, actually have her back? Or is she all alone as the body count rises?
Available in eBook, Audiobook, Hardcover and Paperback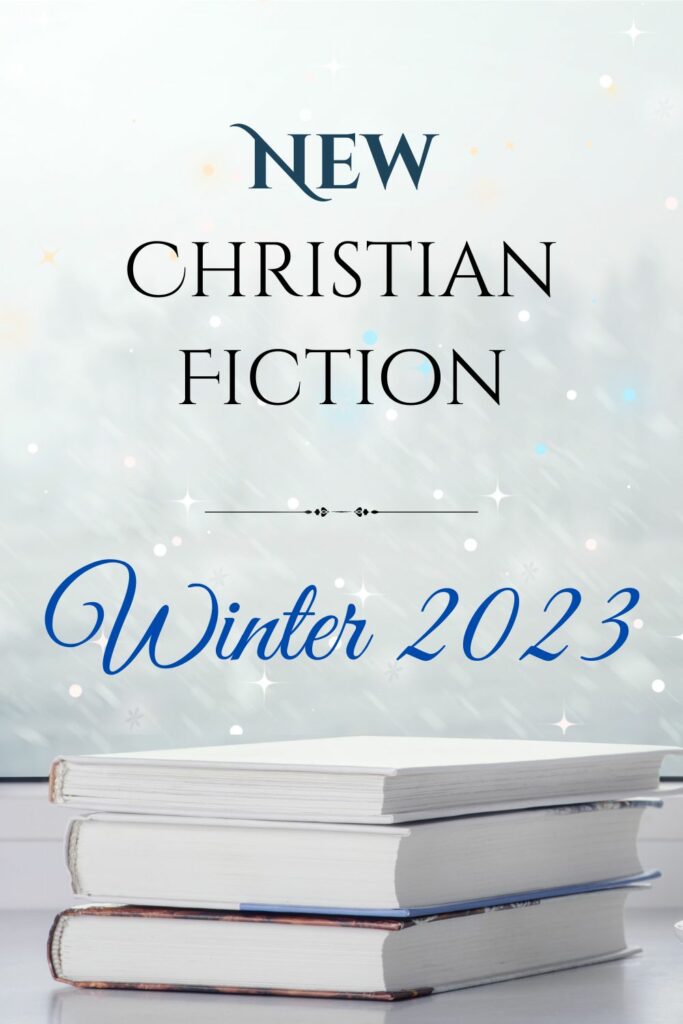 Releases February 7th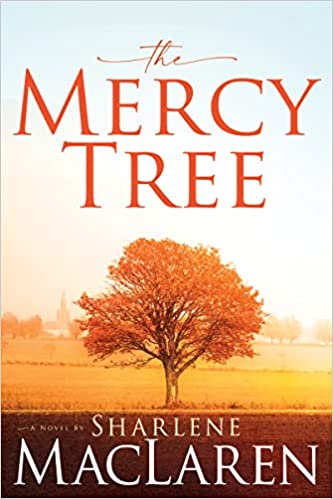 It's 1955, when scandalous affairs are never talked about, divorce is rare, a wife is a "homemaker" more often than not, and every Christian home displays its family Bible front and center. Certainly, a well-respected pastor in the conservative city of Muskegon, Michigan, would never be caught in the middle of a heinous secret that could ruin his career and break up his beautiful marriage and family. Or would he?

When Henry Griffin was stationed in occupied Japan in the mid-1940s, he met Rina Hamada, a Japanese woman who fell head over heels for him. Despite having a young wife and baby daughter waiting at home in the States, Henry had too much to drink one night, and one thing led to another… He knew it was wrong. He struggled with guilt and expressed his resistance, but she professed her love and continued to pursue him.

Now, ten years later, a letter from Japan arrives and threatens to upend Henry's world. What to do and how to tell his wife are just the beginning of his troubles. Tough questions about faith, redemption, and preserving his reputation bring us here, under the shade of The Mercy Tree.
Available in eBook and Paperback
Della and Darby: A Novel of Sisters
Susannah B. Lewis
Releases February 7th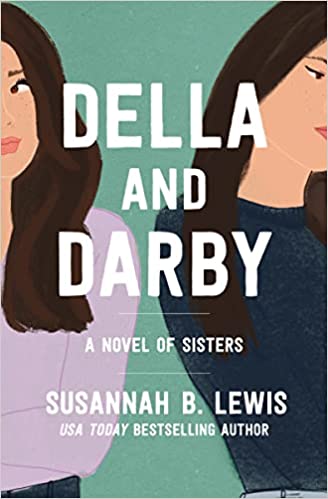 In this small Mississippi town, everyone has long memories and loud opinions.
Twins Della and Darby Redd may be identical in appearance, but they couldn't be more different. Della is outspoken, obsessed with purple, and desperate to be accepted by her peers. Darby is introverted, creative, and sees no need to speak to anyone besides her sister and grandmother, Birdie. Due to a tragedy from their past, all three women's lives have been blanketed in judgment, scandal, and rumor, preventing them from experiencing true peace and contentment in their small town of Clay Station, Mississippi.
When the sisters enter the final year of their twenties, Birdie and Della begin planning an elaborate thirtieth birthday bash. Della believes the party will finally win her acceptance with the in-crowd and dreams of bringing her boss, Dr. Brian Faulkner, as her date. But when Darby begins to form an unexpected friendship with her goofy coworker, Cliff, she learns through him about a scandalous secret involving Dr. Faulkner that is sure to end in disaster. Telling her sister the truth will force them both to face the reality of who they have become—and whether they still have a place in each other's future.
In her latest novel, beloved Southern author Susannah B. Lewis explores the burden and blessing of family legacies and the moments along the way for which to give thanks and celebrate.
Available in eBook, Audiobook, and Paperback
Releases February 7th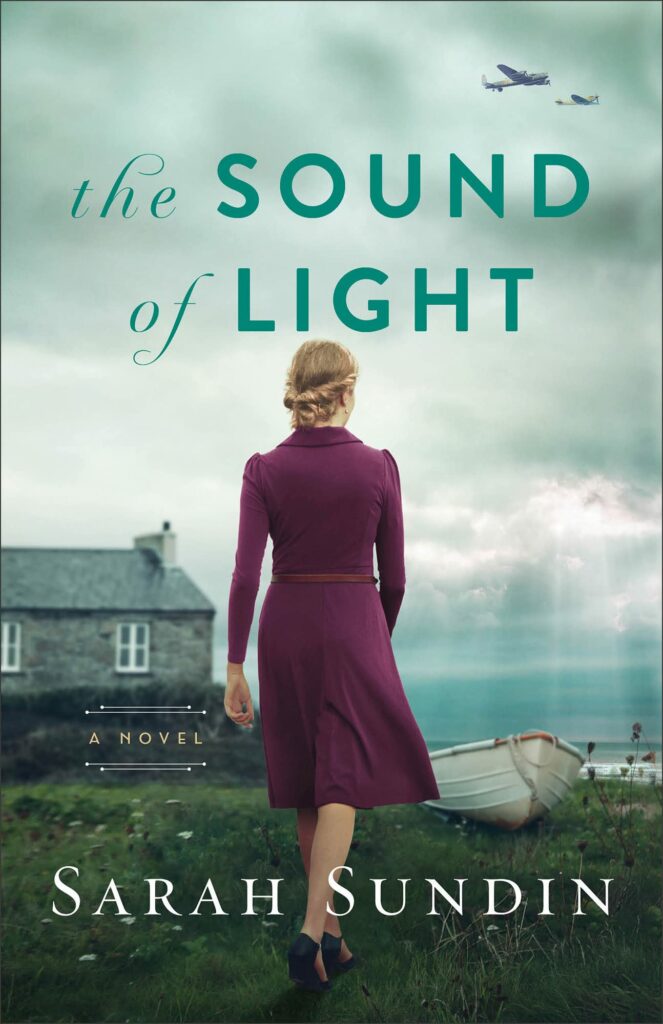 When the Germans march into Denmark, Baron Henrik Ahlefeldt exchanges his nobility for anonymity, assuming a new identity so he can secretly row messages for the Danish Resistance across the waters to Sweden.

American physicist Dr. Else Jensen refuses to leave Copenhagen and abandon her research–her life's dream. While printing resistance newspapers, she hears stories of the movement's legendary Havmand–the merman–and wonders if the mysterious and silent shipyard worker living in the same boardinghouse has something to hide.

When the Occupation cracks down on the Danes, these two passionate people will discover if there is more power in speech . . . or in silence. Bestselling author of more than a dozen WWII novels, Sarah Sundin offers pens another story of ordinary people responding to extraordinary circumstances with faith, fortitude, and hope for a brighter future.
Available in eBook, Hardcover, and Paperback
Releases February 14th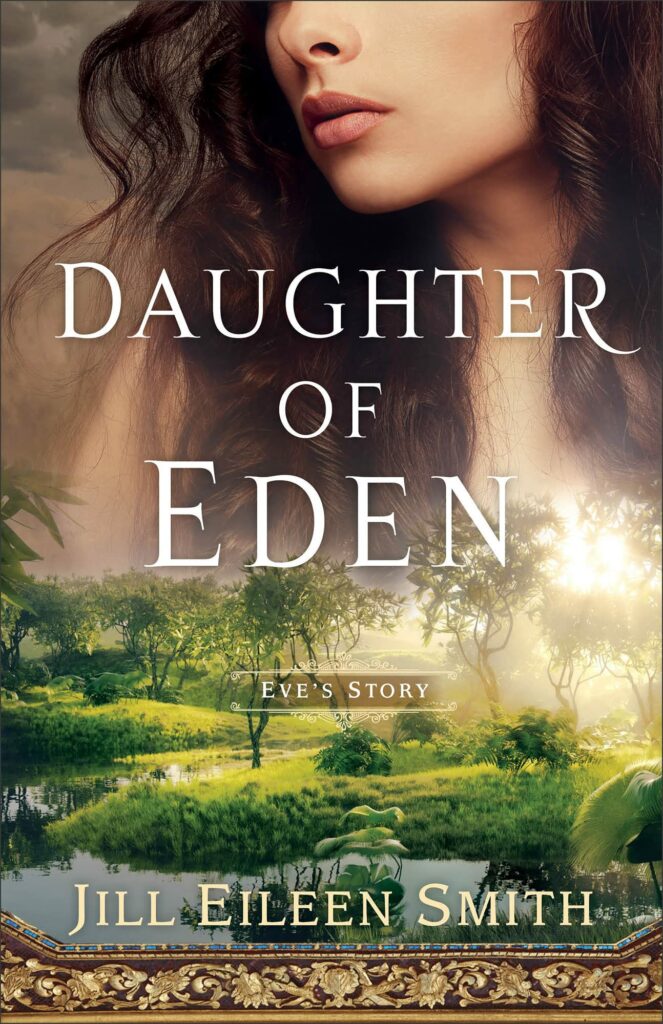 The first time she opens her eyes, Eve gazes on One whose beauty nearly blinds her, whose breath is in her lungs. Her Creator takes her hand and gives her to one like her and yet different. Together, she and Adam experience pure joy as they explore Eden. But her favorite moments are when the Creator comes to walk with them, day after day.

Until everything changes. With one act of disobedience, Eve finds that her world is no longer a friendly place. With remorse in her heart, she must face the unknown future–the births, the deaths, the sacrifices, the loss of the one home she has ever known. Perhaps worst of all is the loss of trust, not only with her Creator but with the man who shares her life. How will they ever survive out of Eden?

Bestselling biblical fiction author Jill Eileen Smith imagines the life of the first woman to ever live, unspooling a story of love, loss, and the promise of redemption.
Available in eBook, Audiobook, Hardcover, and Paperback
Releases February 21st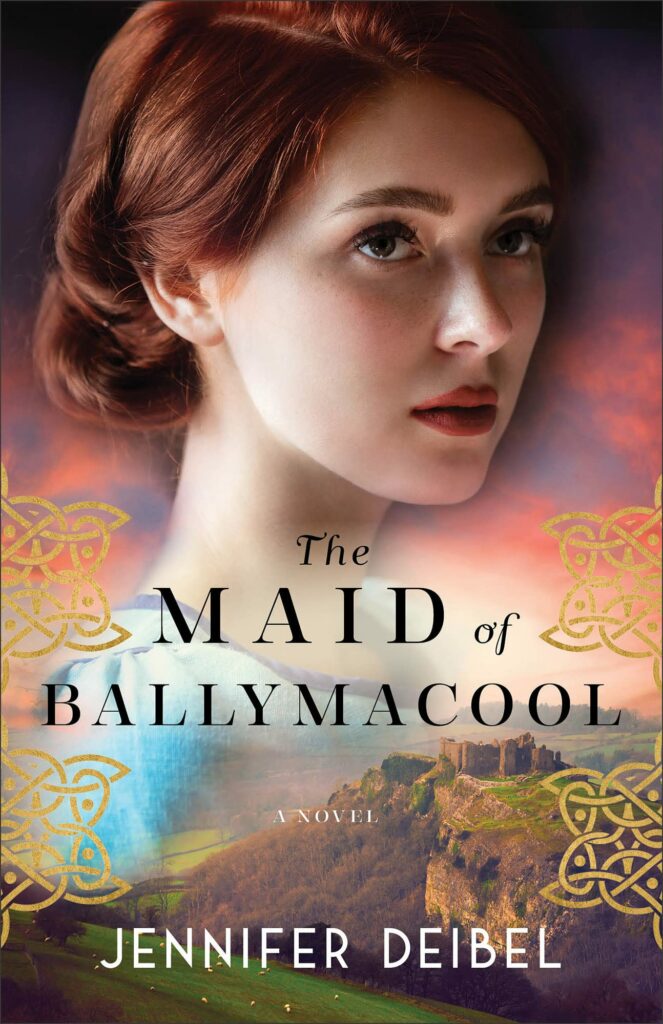 The only home Brianna Kelly has ever known is Ballymacool Boarding School, but when the son of local gentry arrives at the school to deal with his unruly niece, an unexpected discovery uncovers the truth about her past–and the key to her future.
Available in eBook, Hardcover and Paperback
A Match in the Making (The Matchmakers Book #1)
Jen Turano
Releases February 21st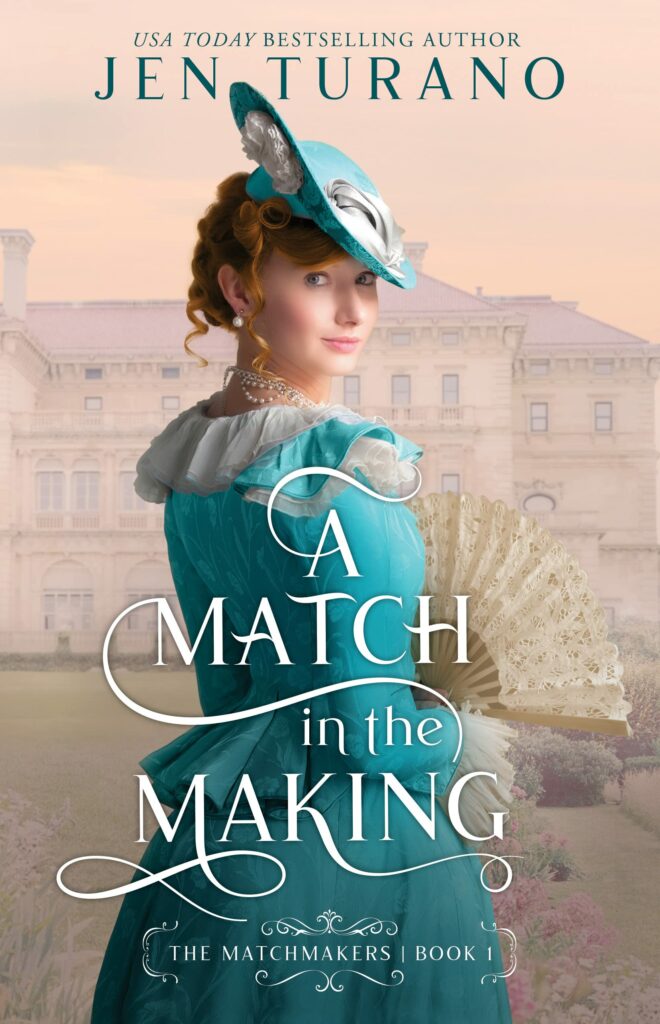 Miss Gwendolyn Brinley accepted a temporary paid companion position for the Newport summer season, believing it would be a lark to spend the summer in America's most exclusive town. She suddenly finds her summer turning anything but amusing when her employer expects her to take over responsibilities as an assistant matchmaker. Tasked with the daunting prospect of attaining advantageous matches for her clients, Gwendolyn soon finds herself in the employ of Mr. Walter Townsend, the catch of the Season, but a gentleman Gwendolyn finds beyond irritating.

Walter Townsend is reluctantly in search of a wife for the sake of his unruly motherless children who cannot keep a governess for long. What he wasn't expecting was Miss Brinley, an amateur matchmaker who turns his quest for a new wife into a complete and utter debacle. Constantly besieged by society ladies on a mission to win his affection, Walter must find a way to overcome their inundating attention–and his unexpected attraction toward Gwendolyn.

The more time they spend together throughout the Newport Season, the harder it is for Gwendolyn to find Walter a wife when she realizes his perfect match might be . . . her.
Available in eBook, Hardcover, and Paperback
Forged in Love (Wyoming Sunrise Book #1)
Mary Connealy
Releases February 28th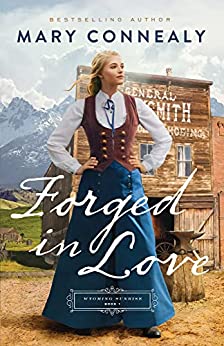 When sparks begin to fly, can a friendship cast in iron be shaped into something more?

Mariah Stover is left for dead and with no memory when the Deadeye Gang robs the stagecoach she's riding in, killing both her father and brother. As she takes over her father's blacksmith shop and tries to move forward, she soon finds herself in jeopardy and wondering–does someone know she witnessed the robbery and is still alive?

Handsome and polished Clint Roberts escaped to western Wyoming, leaving his painful memories behind. Hoping for a fresh start, he opens a diner where he creates fine dishes, but is met with harsh resistance from the townsfolk, who prefer to stick to their old ways.

Clint and Mariah are drawn together by the trials they face in town, and Clint is determined to protect Mariah at all costs when danger descends upon her home. As threats pursue them from every side, will they survive to build a life forged in love?
Available in eBook, Audiobook, Hardcover, and Paperback