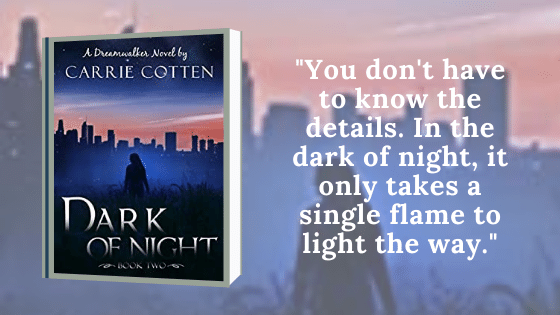 On March 25th, author Carrie Cotten will be releasing her second book in the Dreamwalker series, Dark of Night, and I can't wait to have the actual book in my hand! I was thrilled to have the opportunity to read this story a few times, each time with some tweaks, until the finished product was ready. I loved watching how this story unfolded and knowing how much heart Carrie put into this piece of work.
If you haven't read the first book, Dreamwalker, I would highly suggest reading that one, as well. Could Dark of Night be read as a standalone? Perhaps. But reading both is best.
Book Description
---
A New life, a new love, and even a new name. For former secret agent Andromeda Stone – now Joanna Carter – a normal, boring life with her handsome husband was the happy ending. But an old enemy has resurfaced, determined to leave nothing unfinished and Andy must step back into the nightmares once again. Andy and Will each face their own worst fears in the search for answers, only to realize there is much more than answers at stake. Will this new mission cost Andy more than she's willing to pay?
My Review
---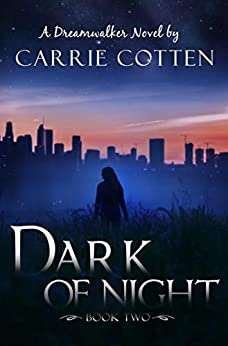 Carrie Cotten once again takes us into a world where dreams can prove just as dangerous as real life, and leads us on an intense journey from untamed anger to redemption, revealing just how imperative family and the Word of God truly are.
Andromeda Stone is dead. But what the Agency doesn't know is that Joanna Carter is very much alive. With a new name, and with the help of her family, Andy once again enters the world of dreams, this time seeking out the truth behind her parent's death so many years before. Who killed them? And why? And what does it have to do with her?
But the more Andy sees, the more she learns, the more she has to lose. And she finds herself once again in danger.
I loved watching the journey Andy was on during Dark of Night. My heart went out to her as she watched her past unfold in front of her eyes, so close she could almost touch it. I also enjoyed watching the relationship between her and her husband, agent Will Carter, as they navigated this new "assignment" together. Andy can prove unpredictable, a risk-taker, but Will stuck with her and, though "goes along with it" may not quite be the right phrase to use, he trusts her enough to relent.
One of my favorite images in this story was the seed of anger that Andy planted deep inside (I'm a sucker for imagery). Her faith began to waver as she tended the seed throughout the story, and soon this seed began to sprout. It took a bit of tough love and understanding from a family member to bring her back from the depths, but soon she was able to conquer this unholy anger and continued to do what she had been called to do in a way that was pleasing to God.
Carrie Cotten continues to write realistic characters in a world that straddles the line between reality and dream, giving each character a purpose and a time. I highly recommend this novel to anyone who likes to lose themselves in a good story. With edge-of-the-seat suspense, and time running out, this book is one you won't want to put down.
---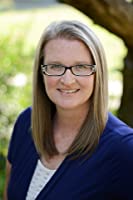 Carrie is a recent transplant to the Appalachian mountains where she and her family are trying their hand at homesteading in the tranquil community of Grassy Creek, North Carolina. By day she is a farming, homeschooling mom of four and by night, a writer of intense, emotional and intriguing Christian fiction novels.
While she has been writing her whole life, the Dreamwalker books are her first complete and published series. Her ultimate goal is to share the good news of salvation through Jesus Christ through her words. Her characters, though dealing with unbelievable situations experience real, raw, and believable faith.

Find out more about Carrie Cotten on her website
---