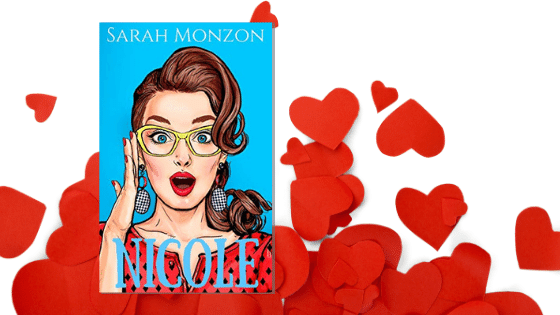 It's time for another Sewing in SoCal book review! Today's review is on the book Nicole by Sarah Monzon. Nicole is the third book in this romance series and just released this week!
Also be sure to check out my reviews of the first two books, Molly and Jocelyn.
Book Description
---
Who has time to date when she's trying to raise a miniature human by herself AND save the planet from its irresponsible inhabitants? Not to mention my winning personality (snort) and my curves-have-curves figure (eyeroll) don't exactly attract the opposite sex. Unfortunately, none of these reasons have stopped my best friends and SoCal sewing sisters from taking on the archaic role of matchmakers, and they're not beneath a little bribery if that's what it takes to get my cooperation. Let's just say everyone has their weak spot, and donations to my favourite charities is mine. If I were to consider a romantic relationship, my dream guy certainly wouldn't be immature, everything-is-a-game Dr. Drew Bauer. The man raises my body temperature faster than global warming does the Earth's! But life seems determined to keep throwing us together, especially now that one of my SoCal sewing sisters is engaged to his best friend, in which case there can only be one of two outcomes: 1. I kill him in a fit of annoyance. 2. My common sense escapes me, and I fall in love with him. Honestly, I'm not sure which would be worse.
My Review

---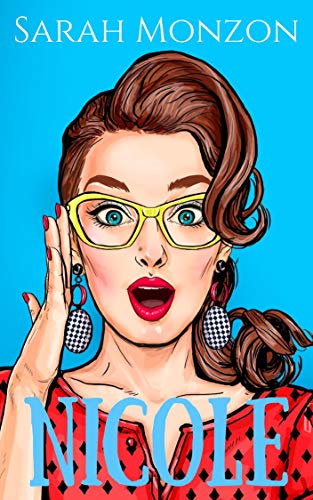 How is it possible that each new book released in the Sewing in SoCal series by Sarah Monzon is even better than the one before it?
When I read the second book, Jocelyn, I couldn't wait to read book three. Sarah Monzon added in the perfect teaser for the relationship we as readers would be witness to, the feisty, tug-of-war between Nicole Applegate and Dr. Drew Bauer.
When I first opened my copy of Nicole, I admit I was a little apprehensive. What if this relationship didn't work the way I had expected it to? What if Nicole was too hard to like? But as I read, my apprehension disappeared.
Nicole is a very passionate woman who has many obstacles to overcome. She is a divorced mom of an eight-year-old girl, Sierra, a hair stylist (she's the one who accidentally turned Molly's hair pink in the first book), a vegan, and a firm supporter of the causes close to her (and there are many). She has a great heart, but for the longest time, she came across as uptight.
Ah, but add Drew into the mix, and it becomes a fun show to watch. Drew is a caring man, a doctor who makes special visits to "his girl" in the pediatric oncology unit during his breaks, and the co-coach of the football team his nephews and Nicole's daughter play for. He also loves to push Nicole's buttons and does it rather well. All in good fun, of course, and with no malicious intent.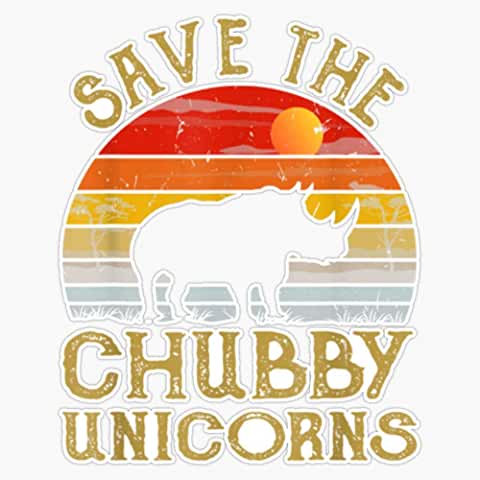 I enjoyed watching the push-and-pull, the back-and-forth, between these two characters, each with their own baggage to overcome. They came across as genuine, people you would want to be friends with. Even if Nicole could get exhausting, Drew would be there to lighten the mood.
I appreciated the way Sierra was written into the story, and how both Nicole and Drew thought about her before making any decision to pursue a relationship. I also loved the change in Sierra throughout the book, and how she was all for Drew dating her mom. Sierra herself is a strong-willed little girl, one who learns to have fun thanks to her coach.
And who can forget the Sewing in SoCal girls? Once again their diverse personalities come together to form the perfect group, still planning for, and then sharing in, Molly and Ben's wedding (if you haven't read the first book, Molly, read it). In Nicole, this group of gals who meet every Wednesday for sewing and mocktails begins to change as the lives of the women change. I'm interested in seeing what happens with them in the books to come.
Speaking of the books to come, Amanda is next, and once again, Sarah Monzon threw in a teaser. I want to know what is going on with Amanda! Guess I'll have to wait and see.
I highly recommend this book, the whole series, in fact. If you love a great romantic comedy, especially those without the frustrating "I think they think or did this, so I'm going to get mad and isolate from them without asking them if it's true," then this is the book for you.

Sewing in SoCal Series
Carrington Family Romance Series
Learn more about Sarah Monzon on her website