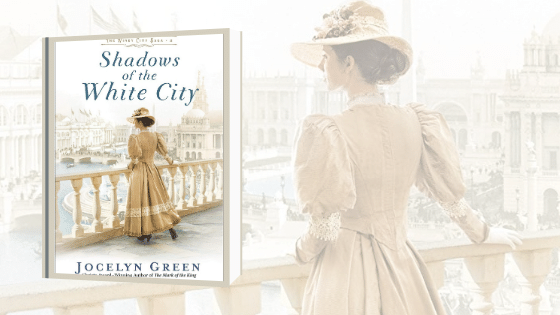 A year ago I had the opportunity to read Veiled in Smoke by Jocelyn Green, the first book in The Windy City Saga, and I fell in love with it. It was a story about two sisters living through and then picking up the pieces left behind from the Great Chicago fire, or the Great Calamity.
Veiled in Smoke focused on the relationship that Meg Townsend had found during that time. This time, in the second book of the saga, Shadows of the White City, we get the opportunity to see Sylvie's story during the Chicago World's Fair. Time has passed, and Sylvie is now in her forties, struggling through uncertainty and finding love.
Shadows of the White City releases February 2nd.
Book Description
---
The one thing Sylvie Townsend wants most is what she feared she was destined never to have–a family of her own. But taking in Polish immigrant Rose Dabrowski to raise and love quells those fears–until seventeen-year-old Rose goes missing at the World's Fair, and Sylvie's world unravels.
Brushed off by the authorities, Sylvie turns to her boarder, Kristof Bartok, for help. He is Rose's violin instructor and the concertmaster for the Columbian Exposition Orchestra, and his language skills are vital to helping Sylvie navigate the immigrant communities where their search leads.
From the glittering architecture of the fair to the dark houses of Chicago's poorest neighborhoods, they're taken on a search that points to Rose's long-lost family. Is Sylvie willing to let the girl go? And as Kristof and Sylvie grow closer, can she reconcile her craving for control with her yearning to belong?
My Review

---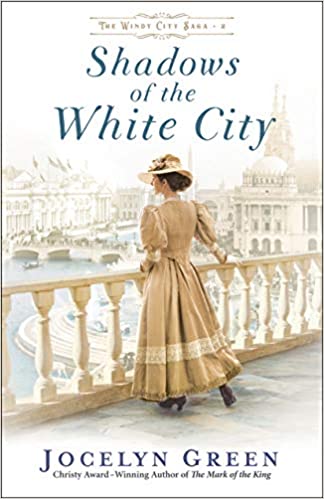 "Just because you can't control everything doesn't mean it isn't being handled. Trust the One who is far better at orchestrating every detail than we could ever be."
In Shadows of the White City, the second book in The Windy City Saga, Jocelyn Green brings the simple message that God is in control, and even though we don't know His timing or His plans, we need to trust Him, to surrender all to Him. Even if that could mean losing those we love most.
Green shows this message throughout the story that follows Sylvie Townsend, no longer the young lady she was in Veiled in Smoke, but a woman in her forties who has committed her life to raise the daughter of Polish immigrants who passed away.
With her daughter, Rozalia, now seventeen, the trial of being a parent to a child, not physically her own rears its ugly head, and brings with it worry, fear, and a lack of confidence, but also a chance for growth and new beginnings. This story is a journey filled with heart-wrenching choices I was glad Sylvie had to make and not me.
The theme of love also wove its way throughout the story, the love between a child and the parents she lost, an adoptive mother and child, love of family and friends, and a budding romance in a time of Sylvie's life where she wouldn't have thought romance possible. It was sweet and tender, yet showed the dirt beneath the nails.
And just to keep you on your toes, the author added in a mystery to be solved, one that dragged you through twists and turns until the secret was finally revealed. There were times when I thought I had it figured out, but then my question came up in print and was turned down as a possibility…until it wasn't. Oh, Jocelyn Green is good, let me tell you. She would throw out bombshells that literally made my jaw drop, and my mind would end up following the path she wanted me to follow instead of the one I thought I should have been on. She kept me guessing, and because of that, reading.
This was a powerful story set among the backdrop of the Chicago Worlds Fair. I enjoyed reading about the fair, and because of the details Green so carefully revealed, I felt as though I was there with them, in a place I had never before seen but longed for. I appreciate the author's ability to bring her world to life, and that is done through the extensive research I know she has done on the subject.
If you're into historical fiction, love a good intrigue, and enjoy a story that knows how to pull at your heartstrings, then I would highly recommend Shadows of the White City by Jocelyn Green.
I received a copy of Shadows of the White City by Jocelyn Green thanks to Bethany House and NetGalley. Opinions are my own.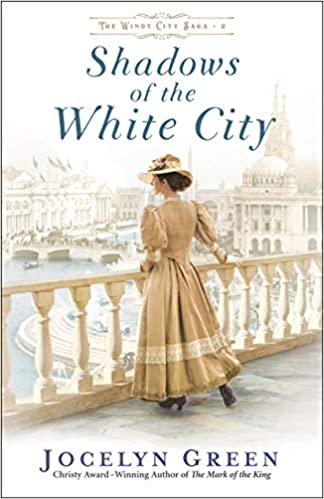 The Windy City Saga Book #1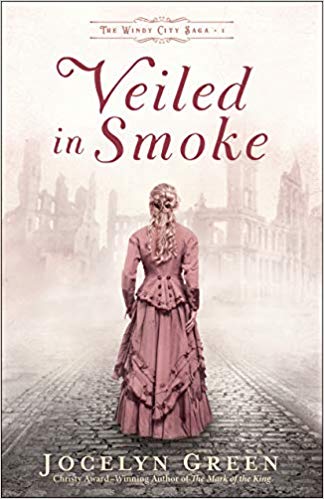 Learn more about Jocelyn Green on her website