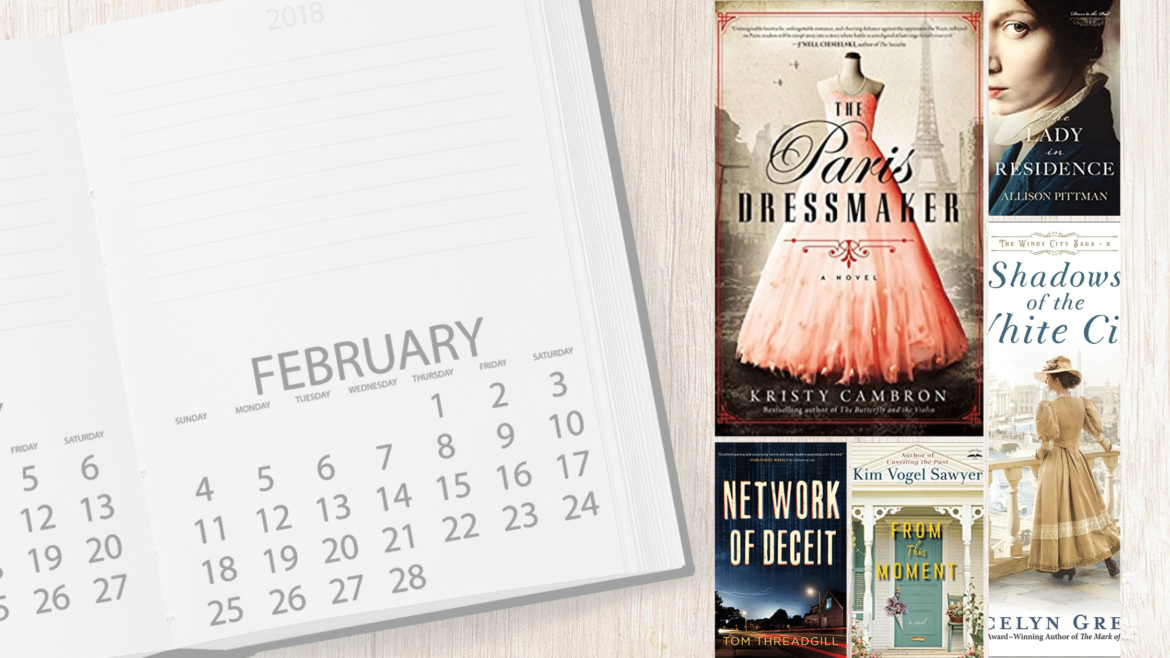 There are so many great books coming out in February, how do you choose what to read?
I have already read two books on this list: Shadows of the White City by Jocelyn Green (read my review here) and Network of Deceit by Tom Threadgill (read my review of book #1, Collision of Lies, here). Both are book #2 in their series, and both lived up to, if not exceeded expectations.
On this list are also authors I have read before, new-to-me authors, and at least one author has been on my TBR list for quite some time now (insert face palm).
---
The Lady in Residence (Doors to the Past #1)
Allison Pittman
Releases February 1st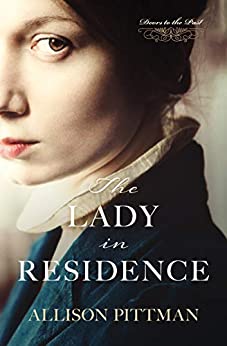 Can a Legacy of Sadness be Broken at the Menger Hotel?

Visit historic American landmarks through the Doors to the Past series. History and today collide in stories full of mystery, intrigue, faith, and romance.
Young widow Hedda Krause checks into the Menger Hotel in 1915 with a trunk full of dresses, a case full of jewels, and enough cash to pay for a two-month stay, which she hopes will be long enough to meet, charm, and attach herself to a new, rich husband. Her plans are derailed when a ghostly apparition lures her into a long, dark hallway, and Hedda returns to her room to find her precious jewelry has been stolen. She falls immediately under a cloud of suspicion with her haunting tale, but true ghost enthusiasts bring her expensive pieces of jewelry in an attempt to lure the ghost to appear again.

In 2017, Dini Blackstone is a fifth-generation magician, who performs at private parties, but she also gives ghost walk tours, narrating the more tragic historical events of San Antonio with familial affection. Above all, her favorite is the tale of Hedda Krause who, in Dini's estimation, succeeded in perpetrating the world's longest con, dying old and wealthy from her ghost story. But then Dini meets Quinn Carmichael, great-great-grandson of the detective who originally investigated Hedda's case, who's come to the Alamo City with a box full of clues that might lead to Hedda's exoneration. Can Dini see another side of the story that is worthy of God's grace?
Releases February 1st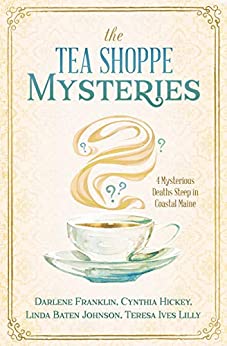 A tea shoppe along the coast of Maine is connected to a year's worth of mysterious deaths.
Starting one winter day, Georgina finds the mayor poisoned by a plate of petit fours. That spring, Evie's favorite customer and recipe tester is killed. While out delivering scones for her summer job, Ashley discovers a crime scene to practice her student training in forensics. Against a backdrop of vibrant fall foliage, Ladessa discovers a corpse at table number four.
How can one small shoppe's employees be connected to so many deaths, and will the business ever recover?
Releases February 2nd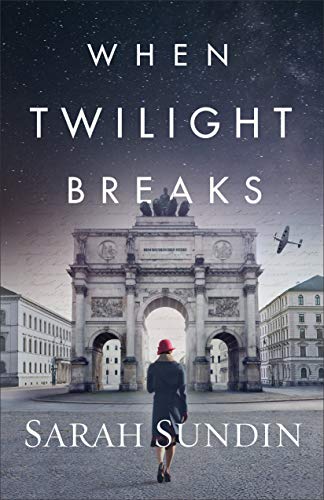 Munich, 1938. Evelyn Brand is an American foreign correspondent as determined to prove her worth in a male-dominated profession as she is to expose the growing tyranny in Nazi Germany. To do so, she must walk a thin line. If she offends the government, she could be expelled from the country–or worse. If she fails to truthfully report on major stories, she'll never be able to give a voice to the oppressed–and wake up the folks back home.
In another part of the city, American graduate student Peter Lang is working on his PhD in German. Disillusioned with the chaos in the world due to the Great Depression, he is impressed with the prosperity and order of German society. But when the brutality of the regime hits close, he discovers a far better way to use his contacts within the Nazi party–to feed information to the shrewd reporter he can't get off his mind.
This electric standalone novel from fan-favorite Sarah Sundin puts you right at the intersection of pulse-pounding suspense and heart-stopping romance.
Shadows of the White City (The Windy City Saga #2)
Jocelyn Green
Releases February 2nd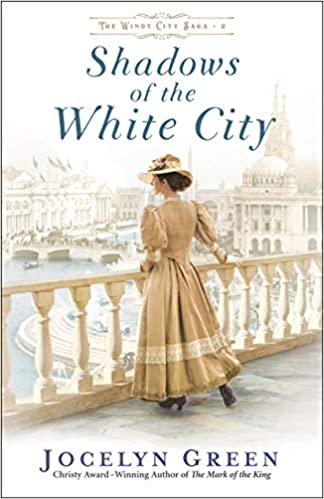 The one thing Sylvie Townsend wants most is what she feared she was destined never to have–a family of her own. But taking in Polish immigrant Rose Dabrowski to raise and love quells those fears–until seventeen-year-old Rose goes missing at the World's Fair, and Sylvie's world unravels.
Brushed off by the authorities, Sylvie turns to her boarder, Kristof Bartok, for help. He is Rose's violin instructor and the concertmaster for the Columbian Exposition Orchestra, and his language skills are vital to helping Sylvie navigate the immigrant communities where their search leads.
From the glittering architecture of the fair to the dark houses of Chicago's poorest neighborhoods, they're taken on a search that points to Rose's long-lost family. Is Sylvie willing to let the girl go? And as Kristof and Sylvie grow closer, can she reconcile her craving for control with her yearning to belong?
Releases February 2nd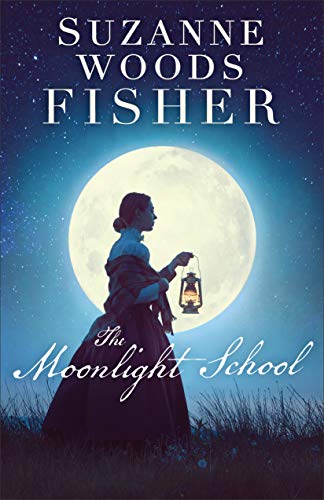 Haunted by her sister's mysterious disappearance, Lucy Wilson arrives in Rowan County, Kentucky, in the spring of 1911 to work for Cora Wilson Stewart, superintendent of education. When Cora sends Lucy into the hills to act as scribe for the mountain people, she is repelled by the primitive conditions and intellectual poverty she encounters. Few adults can read and write.
Born in those hills, Cora knows the plague of illiteracy. So does Brother Wyatt, a singing schoolmaster who travels through the hills. Involving Lucy and Wyatt, Cora hatches a plan to open the schoolhouses to adults on moonlit nights. The best way to combat poverty, she believes, is to eliminate illiteracy. But will the people come?
As Lucy emerges from a life in the shadows, she finds purpose; or maybe purpose finds her. With purpose comes answers to her questions, and something else she hadn't expected: love.
Inspired by the true events of the Moonlight Schools, this standalone novel from bestselling author Suzanne Woods Fisher brings to life the story that shocked the nation into taking adult literacy seriously. You'll finish the last page of this enthralling story with deep gratitude for the gift of reading.
Releases February 2nd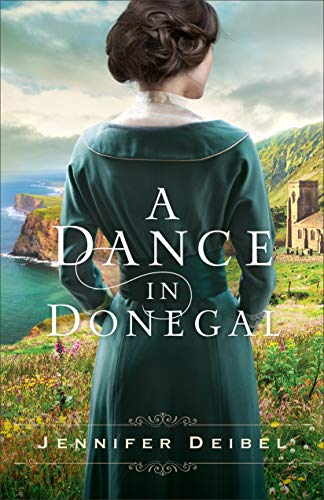 All of her life, Irish-American Moira Doherty has relished her mother's descriptions of Ireland. When her mother dies unexpectedly in the summer of 1920, Moira decides to fulfill her mother's wish that she become the teacher in Ballymann, her home village in Donegal, Ireland.
After an arduous voyage, Moira arrives to a new home and a new job in an ancient country. Though a few locals offer a warm welcome, others are distanced by superstition and suspicion. Rumors about Moira's mother are unspoken in her presence but threaten to derail everything she's journeyed to Ballymann to do. Moira must rely on the kindness of a handful of friends–and the strength of Sean, an unsettlingly handsome thatcher who keeps popping up unannounced–as she seeks to navigate a life she'd never dreamed of . . . but perhaps was meant to live.
Jennifer Deibel's debut novel delights the senses, bringing to life the sights, sounds, smells, and language of a lush country and a colorful people. Historical romance fans will embrace her with open arms.
Roots of Wood and Stone (Sedgwick County Chronicles)
Amanda Wen
Releases February 2nd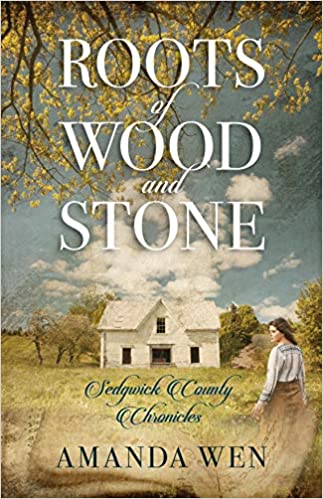 This historic home holds the keys to their destiny . . .and their hearts
Abandoned at birth, her family roots a mystery, historical museum curator Sloane Kelley has dedicated her life to making sure others know theirs. When a donor drops off a dusty old satchel, she doesn't expect much from the common artifact . . .until she finds real treasure inside: a nineteenth-century diary.Now she's on the hunt to find out more.
Garrett Anderson just wanted to clean out his grandmother's historic but tumbledown farmhouse before selling it to fund her medical care. With her advancing Alzheimer's, he can't afford to be sentimental about the family home. But his carefully ordered plan runs up against two formidable obstacles: Sloane, who's fallen in love with both the diaries and the house, and his own heart, which is irresistibly drawn to Sloane.
A century and a half earlier, motherless Annabelle Collins embarks with her aunt and uncle on the adventure of a lifetime: settling the prairies of Sedgwick County, Kansas. The diaries she left behind paint a portrait of life, loss, and love–and a God who faithfully carries her through it all. Paging through the diaries together takes Sloane and Garrett on a journey they never could have planned, which will change them in ways they never imagined.
This warm, beautifully written split-time novel will resonate with readers looking for stories that reveal the beauty of God's plan for our lives, and how our actions ripple for generations.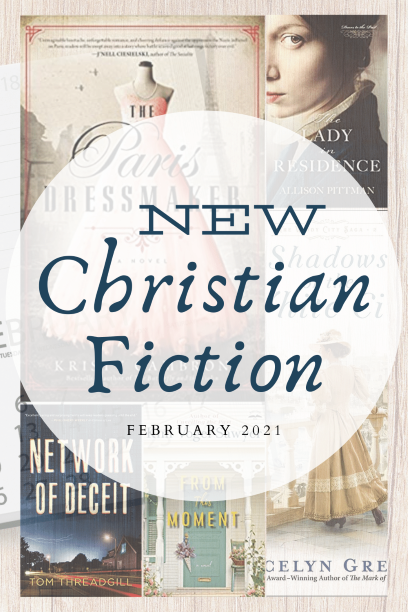 Releases February 2nd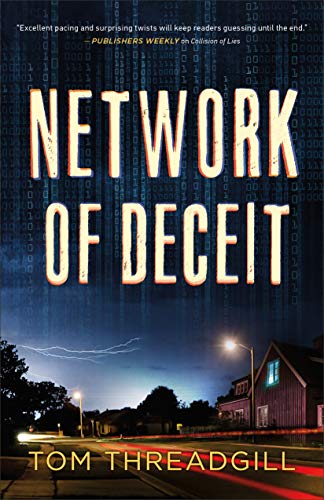 After her rescue of nearly fifty kidnapped children made international headlines, Amara Alvarez gets what she's worked for: a transfer to San Antonio's Homicide Division. Reality sets in quickly, though, as her first case, the suspicious death of a teenager at a crowded local water park, brings chaos to her personal life.
As the investigation moves forward and she increases the pressure on the suspects, Amara finds herself under attack by cybercriminals. Her every move is being potentially watched online, and she's forced to resort to unconventional methods to find the killer. With few leads, she fights to keep her first murder investigation from ending up in the cold case files.
Tom Threadgill is back with another riveting page-turner featuring the detective who is willing to put everything on the line to see that justice is served and lives are protected.
Releases February 2nd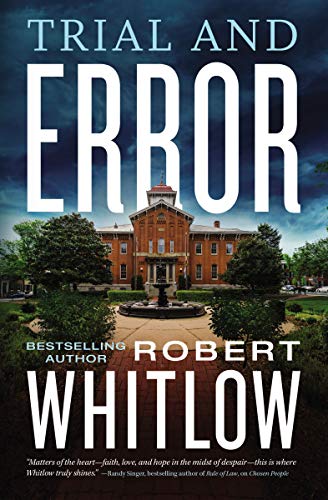 A small-town lawyer has been searching for his daughter for eighteen years. Now another young woman is missing, and he's determined to find them both—no matter the cost.
Buddy Smith built his law practice around tracking down missing children. After all, he knows the agony of being separated from a child. Not long after his daughter's birth, her mother ran away and Buddy never saw either one again.
Gracie Blaylock has known Buddy her entire life, and now that she is clerk of court for the county, their paths cross frequently. When Gracie hears that a teenager in town has gone missing, she knows Buddy is the one for the case.
The girl's parents are desperate for answers. Together with Gracie and Mayleah—the new detective in town—Buddy chases all leads, hoping to reach the missing teen before it's too late. And as he pursues one girl, he uncovers clues that could bring him closer to the girl he thought he lost forever: his own daughter.
Master legal writer Robert Whitlow will keep you guessing in this gripping legal drama while reminding you of the power of God's restoration.
Releases February 2nd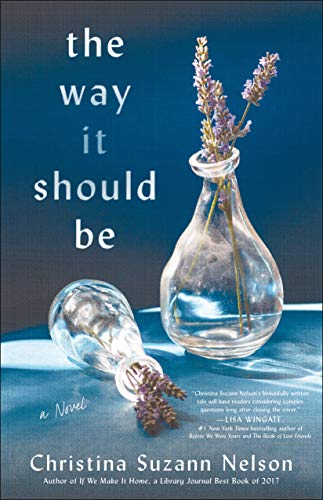 After years of estrangement, the lives of Zara Mahoney and her twin sister, Eve, are suddenly and completely intertwined again. Eve's troubled lifestyle causes the state to take custody of her two children and contact Zara and her husband, asking them to consider foster care. Newlywed Zara thought she'd finally been given a fresh start and feels wholly unprepared to care for a niece and nephew whose existence she wasn't even aware of.
Meanwhile, Eve may have a real chance to start over this time with the help of Tiff Bradley, who's dedicated to helping women everyone else has given up on after facing a heartbreaking tragedy in her own family.
Over the course of one summer, all three women's hearts and lives hang in the balance as Eve desperately works toward a new life. Can they redefine their expectations of how life should be to find the hope they–and those they love–so desperately need?
Releases February 9th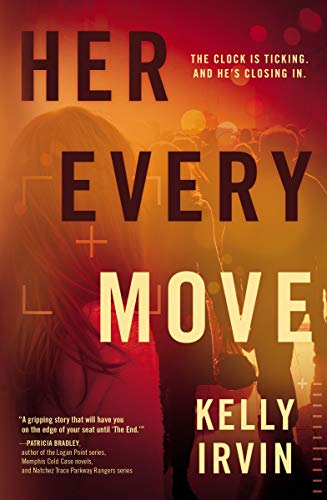 He's a cop trying to stop a serial bomber. And she'll stop at nothing to clear her own name.
When a deadly bomb goes off during a climate change debate, librarian and event coordinator Jackie Santoro becomes the prime suspect. Her motive, according to Detective Avery Wick: to avenge the suicide of her prominent father, who was accused of crimes by a city councilman attending the event.
Though Avery has doubts about Jackie's guilt, he can't exonerate her even after an extremist group takes responsibility for the bombing and continues to attack San Antonio's treasured public spaces.
As Jackie tries to hold her shattered family together, she has no choice but to proceed with plans for the Caterina Ball, the library system's biggest annual fundraiser. But she also fears the event provides the perfect opportunity for the bomber to strike again.
Despite their mistrust, Jackie and Avery join forces to unmask the truth—before the death toll mounts even higher.
Releases February 9th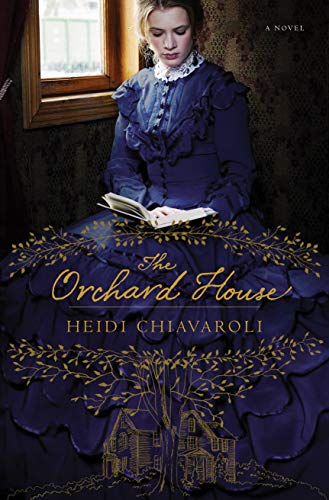 Award-winning author Heidi Chiavaroli transports readers across time and place in this time-slip novel that will appeal to fans of Little Women.
Two women, one living in present day Massachusetts and another in Louisa May Alcott's Orchard House soon after the Civil War, overcome their own personal demons and search for a place to belong.
2001
Abandoned by her own family, Taylor is determined not to mess up her chance at joining the home of her best friend, Victoria Bennett. But despite attending summer camp at Louisa May Alcott's historic Orchard House with Victoria and sharing dreams of becoming famous authors, Taylor struggles to fit in. As she enters college and begins dating, it feels like Taylor is finally finding her place and some stability . . . until Victoria's betrayal changes everything.
1865
While Louisa May Alcott is off traveling the world, Johanna Suhre accepts a job tending Louisa's aging parents and their home in Concord. Soon after arriving at Orchard House, Johanna meets Nathan Bancroft and, ignoring Louisa's words of caution, falls in love and accepts Nathan's proposal. But before long, Johanna experiences her husband's dark side, and she can't hide the bruises that appear.
2019
After receiving news of Lorraine Bennett's cancer diagnosis, Taylor knows she must return home to see her adoptive mother again. Now a successful author, Taylor is determined to spend little time in Concord. Yet she becomes drawn into the story of a woman who lived there centuries before. And through her story, Taylor may just find forgiveness and a place to belong.
Releases February 16th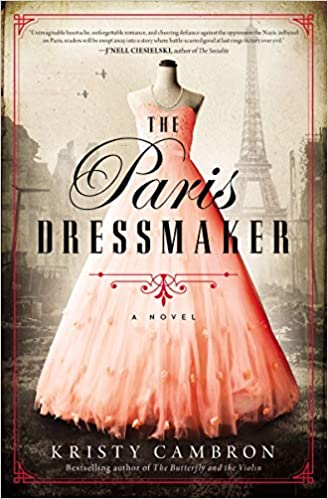 Based on true accounts of how Parisiennes resisted the Nazi occupation in World War II—from fashion houses to the city streets—comes a story of two courageous women who risked everything to fight an evil they couldn't abide.
Paris, 1939. Maison Chanel has closed, thrusting haute couture dressmaker Lila de Laurent out of the world of high fashion as Nazi soldiers invade the streets and the City of Lights slips into darkness. Lila's life is now a series of rations, brutal restrictions, and carefully controlled propaganda while Paris is cut off from the rest of the world. Yet in hidden corners of the city, the faithful pledge to resist. Lila is drawn to La Resistance and is soon using her skills as a dressmaker to infiltrate the Nazi elite. She takes their measurements and designs masterpieces, all while collecting secrets in the glamorous Hôtel Ritz—the heart of the Nazis' Parisian headquarters. But when dashing René Touliard suddenly reenters her world, Lila finds her heart tangled between determination to help save his Jewish family and bolstering the fight for liberation.
Paris, 1943. Sandrine Paquet's job is to catalog the priceless works of art bound for the Führer's Berlin, masterpieces stolen from prominent Jewish families. But behind closed doors, she secretly forages for information from the underground resistance. Beneath her compliant façade lies a woman bent on uncovering the fate of her missing husband . . . but at what cost? As Hitler's regime crumbles, Sandrine is drawn in deeper when she uncrates an exquisite blush Chanel gown concealing a cryptic message that may reveal the fate of a dressmaker who vanished from within the fashion elite.
Told across the span of the Nazi occupation, The Paris Dressmaker highlights the brave women who used everything in their power to resist darkness and restore light to their world.
Releases February 23rd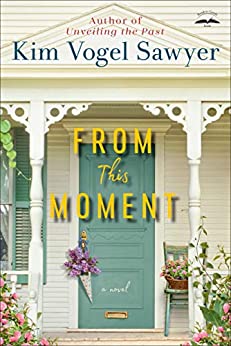 A lost ring brings together two wounded souls–a youth minister haunted by the past and a spunky church custodian–in this heartwarming romance from the bestselling author of The Librarian of Boone's Hollow.
Growing up in the foster care system, Jase Edgar always dreamed of one day starting his own family. But his fiancée's untimely death shattered his plans. Moving to Kansas and serving as a youth minister should be a fresh start, but he can't seem to set aside his doubts about God's goodness long enough to embrace his new life.
Newly-appointed church custodian, Lori Fowler is battling her own challenges. Her strained relationship with her father and her struggles with overeating convince her she's not worthy enough for love. When an Amish weaver enlists their help locating the owner of a ring found among the donated clothing she uses as fabric, Jase and Lori find themselves drawn to each other. But will they be able to release the past and move forward from this moment into a joyful future?