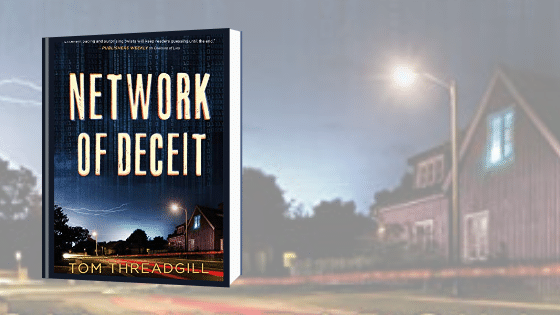 When I first met Detective Amara Alvarez in Collision of Lies,I knew I wanted to read more of her novels. Thanks to Revell and Netgalley, I had that opportunity before Tom Threadgill officially released his second novel in the Alvarez series, Network of Deceit. Once again, I was able to watch as Alvarez fought not only to solve a crime, but to prove herself as a detective.
Book Description
---
After her rescue of nearly fifty kidnapped children made international headlines, Amara Alvarez gets what she's worked for: a transfer to San Antonio's Homicide Division. Reality sets in quickly, though, as her first case, the suspicious death of a teenager at a crowded local water park, brings chaos to her personal life.
As the investigation moves forward and she increases the pressure on the suspects, Amara finds herself under attack by cybercriminals. Her every move is being potentially watched online, and she's forced to resort to unconventional methods to find the killer. With few leads, she fights to keep her first murder investigation from ending up in the cold case files.
Tom Threadgill is back with another riveting page-turner featuring the detective who is willing to put everything on the line to see that justice is served and lives are protected.
My Review

---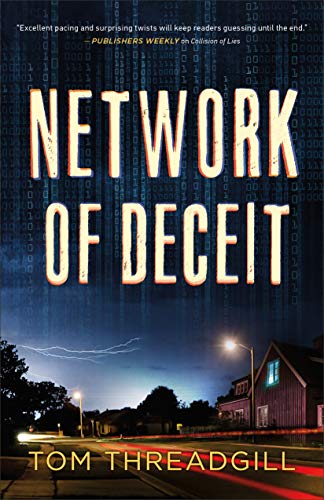 Solving a cold case in Cotulla, Mexico brought Amara Alvarez bit of fame, and with it, a promotion to Homicide. But as she soon learned, Amara would have to earn her place in the department along with the respect of her fellow detectives. And her own desk. For the entirety of the novel, Amara had to make use of a folding table in the corner, usually covered with crumbs by the time she came to work.
Tom Threadgill created a character who was so real, one whom I would have loved to meet in real life. She was strong yet caring and had so much sass and sarcasm. There were many times throughout the novel when I found myself cheering (out loud) for whatever quip had just come out of her mouth.
As with any great character, Amara was not one-dimensional, nor was she static. With the help of Starsky, fellow detective and friend (and perhaps more), Amara slowly learned the ropes of what it took to be in Homicide. What to pursue, what to let go. Of course, she had to take Starsky's advice and do with it what she decided, learning from her mistakes as she went.
The case itself was interesting as it revolved around teenagers who dealt with computer hacking. First of all, reading about the victim, 17-year-old Zachary, was a little personal for me as my Zachary is just a year younger. Also, a lot of the computer jargon has been heard in my house at different times, and I found myself asking my husband if he knew about X, to which he would say, "Yes, it's…." No, there are no hackers in my family, just those who know a thing or two (or more) about computers.
I liked the idea that this novel took place right in San Antonio where Amara lived, and that it was at a place as "simple" as a water park. It was also a crime that could have easily gone undetected if not for one very observant medical examiner and a detective who wanted to take on her first case after her promotion and prove herself.
The twists and turns that occurred throughout the book, trying to figure out who was guilty, who to trust, who to be skeptical of, kept me reading straight to the end. I had to stay up late to finish it. I had to know how it all turned out. Oh, and that one final twist near the end was unexpected.
If you love a fun (yet serious) Christian suspense novel, one with a female detective who knows who she is, then you need to read Network of Deceit. It is the second book in the series, but it can be read as a standalone. However, I would also recommend reading Collision of Lies, the first book in the series, whether before or after to get more of a back story of certain characters, and to learn about the Cotulla case which is mentioned in this novel.
I received a copy of Network of Deceit by Tom Threadgill thanks to Revell and Netgalley. Opinions are my own.

Amara Alvarez book 1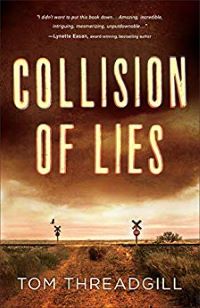 Jeremy Winter Series
Learn more about Tom Threadgill on his website
---