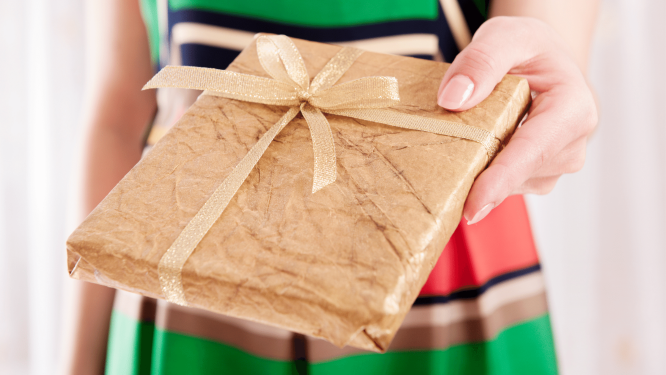 Tis the season to be reading! Christmas is fast approaching, but slowing down and taking some time for yourself, even if just for a short while, can be very beneficial. And what better way to slow down this holiday season then to share a bit of Christmas with these authors.
And you have your pick of a longer novel, a shorter novella or short story, or even a collection of stories. Choose your length, then find the story (or stories!) that speaks to you.
Merry Christmas!
---
The Hope of Christmas Past: Sweet Regency Romance (A Dickens of a Christmas Book 1)
L.G. Rollins
With so much at stake this Christmas Season, love will only get in the way.
Belle Young has waited three years for Lord Wilkins to return from his travels abroad—and a full seven years since he first promised to marry her and carry her away from her aunt's oppressive home. What better time of year for their reunion than Christmas? Belle is certain Lord Wilkins means to make good on his word—that is, until she's introduced to the vibrant young woman who followed him home from America, at his invitation. Shocked and confused, Belle is determined to remind Lord Wilkins of his promise to her. After all, she needs this marriage. It's either that or spend the rest of her life as a nobody, an unwanted ward of her aunt, alone and wholly unloved.
Mr. James Radcliff has never minded his lack of title or high standing among society. He is quite content with is status as gentleman and cousin to the exuberant Lord Wilkins. But then he learns that his cousin is not actually the son of the late earl; if the information ever got out, James would find himself earl and his cousin would be thrust from society. It may not be what most men would do, but James is determined to find the only proof of his cousin's illegitimacy—and destroy it.
The Hope of Christmas Past is the first in A Dickens of a Christmas series. It is a clean and wholesome Regency Christmas romance; a story of goodness amidst adversity, holiday cheer, and, hope. Each book in this series is a stand-alone and can be read apart or enjoyed in proper order.
Christmas Dinner (The Love Journey Book 1)
Pat Simmons
How do you celebrate the holidays after losing a loved one? Take the journey, beginning with Christmas Dinner.
For months, Darcelle Price has suffered depression in silence. But things are about to change as she plans to celebrate Christmas Eve with family and share her journey. Darcelle invites them via group text, not knowing she had included her ex.
Evanston Giles is surprised to hear from the woman he loved after months following their breakup. Seeking closure, he shows up on her doorsteps for answers.
A lot can happen on Christmas Eve. Restoring family ties, building her faith in God, and falling in love again are just the beginning of the night of miracles.
The Mechanics of Mistletoe: Glover Family Saga & Christian Romance (Shiloh Ridge Ranch in Three Rivers Romance Book 1)
Liz Isaacson
He can be a teddy or a grizzly. She's a genius with a wrench. Can the pretty mechanic tame this cowboy's wild side, or will they both be left broken-hearted this Christmas?
Bear Glover can be a grizzly or a teddy, and he's always thought he'd be just fine working his generational family ranch and going back to the homestead alone. But he's had a crush on Samantha Benton for a while now, and he's decided it's time to do something about it.
But his first date with Sammy is a spectacular disaster. He's embarrassed and doesn't call her back, but when three tornadoes hit Three Rivers, his first thought is of the beautiful woman he'd really like a second chance with.
Sammy feels like she has to be the strong one in her family. Ever since her sister and her husband died, Sammy's taken care of Lincoln, her sister's son, and her aging parents.
And three tornadoes?
They've only added the weight of the world to Sammy's shoulders. School's been canceled, and she has nowhere for her eight-year-old to go.
Bear know exactly what to do with an eight-year-old boy on a ranch, and he offers to take Lincoln up to Shiloh Ridge Ranch with him every day. Bear has a lot of contacts in town, and he's able to help Sammy and her parents get cleaned up and back in their houses in record time.
In fact, Bear has an answer for everything—which only makes Sammy feel weak. And she hates nothing more than feeling weak. Can Sammy realize that the Lord may have given her Bear so she doesn't have to be strong all the time? Or will she sabotage their relationship this holiday season?
Novellas & Short Stories
Amish Snow White (The Amish Fairytale Series Book 1)
Ashley Emma
"He hired me to cut out your heart and bring it to him."
Adriana set her hand on her chest, sickness filling her stomach. "My…heart?"
"He wants you dead, and he will stop at nothing. You have to go." When she hesitated, the assassin roared, "Go!"
*
An heiress on the run.
A heartbroken Amish man, sleep-walking through life.
Can true love's kiss break the spell?
After his wife dies and he returns to his Amish community, Dominic feels numb and frozen, like he's under a spell.
When he rescues a woman from a car wreck in a snowstorm, he brings her home to his mother and six younger siblings. They care for her while she sleeps for several days, and when she wakes up in a panic, she pretends to have amnesia.
But waking up is only the beginning of Snow's story.
Snow's real name is Adriana Daniels, and in order to protect herself and her niece from a dangerous relative, she must keep her true identity a secret from Dominic and his family. So, she pretends to have amnesia, hiding out within the Amish community, lying to everyone–especially Dominic.
As Adriana and Dominic grow closer, she feels more guilty with each passing day about lying, especially after they took her in when she was a stranger.
But time is running out, and Adriana's niece needs her now more than ever.
Can Adriana trust Dominic with her secret, even if it means he'd risk losing everything to help them?
An Unexpected Christmas Gift: An Amish Christmas Kitchen Novella
Kate Lloyd
Driving into a Lancaster County ditch during a near-blizzard is not where Maria Romano envisioned she'd end up on the day before Christmas Eve. But somehow she finds it fitting–after all, her life has been stuck and lonely for years, and the recent discovery that she was adopted makes her yearn for connection.
So when a genealogy search leads her to a shop in Amish country, she can't help but visit in person, regardless of the weather. Despite a rough introduction, Maria is surprised by the warm and welcoming Amish family table she finds herself invited to on Christmas. But will the family's kindness be enough to help her find her place and the truth about her past?
Like a Christmas Dream
Lindsay Harrel
"Follow your dreams" is not her family's motto.
But this Christmas, Sarah's doing the unthinkable—defying her wealthy parents.
Instead of fulfilling expected holiday obligations, she visits a quaint English village to help her estranged sister open her dream bakery. And yes, Sarah fully expects things to be awkward between them.
What she doesn't expect?
Michael Hammett.
The charming British photographer challenges her perspective in more ways than one. Maybe, just maybe, she can choose a life outside of her parents' control.
But when her father threatens the thing Sarah cares about most, will her newfound perspective be enough—or will living life on her own terms always be a distant dream?
Sweet Mistletoe (Indigo Bay Christmas Romances)
Elizabeth Bromke
A single matchmaker. A local teacher. And one Christmas mix-up.
Paisley Barrett runs Mistletoe, a concierge matchmaking service. During the holidays, business should be booming, but her investors think she's the reason it's not. A thirty-something single matchmaker doesn't inspire confidence in clients. So, they hand her an ultimatum—find a boyfriend by the new year or she's out of a job.
Knox Calhoun puts his teaching career first, much to the dismay of his overbearing southern mother who wants him to settle down. Desperate to avoid the usual holiday pressure, he sets about pitching in with various Christmas activities around the town. His plan is working… until he bumps into his sister's beautiful boss. A kiss under the mistletoe might be in the cards… if Paisley weren't in town on business.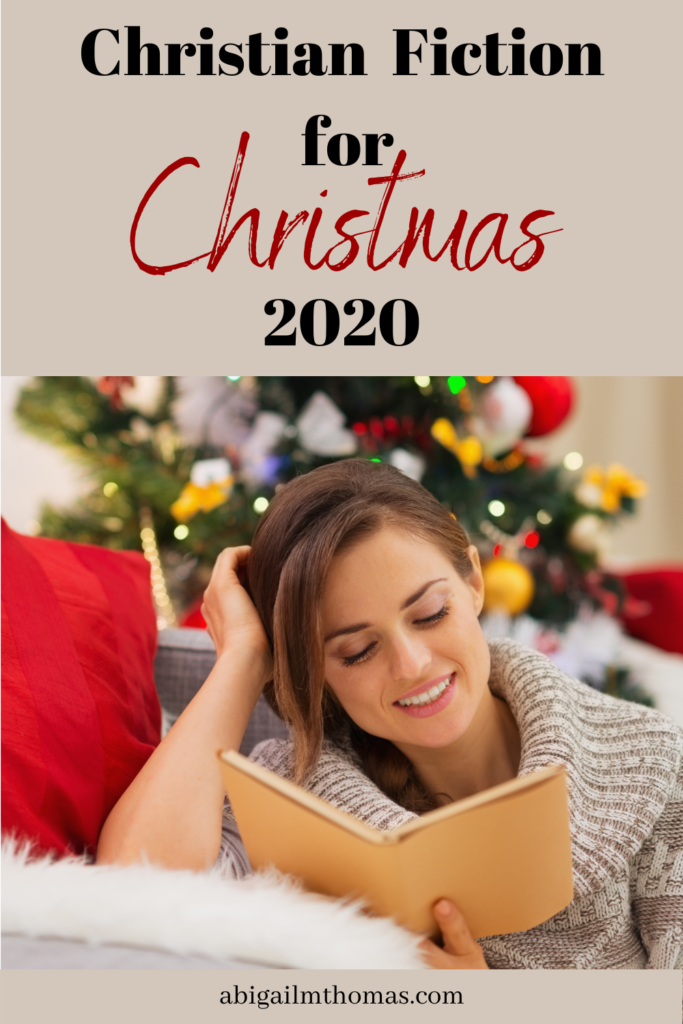 Ivy Hill Christmas (Tales from Ivy Hill)
Julie Klassen
Richard Brockwell, the younger son of Ivy Hill's most prominent family, hasn't been home for Christmas in years. He prefers to live in the London townhouse, far away from Brockwell Court, the old family secret that haunts him, and the shadows of his past mistakes. But then his mother threatens to stop funding his carefree life–unless he comes home for Christmas. Out of options, he sets out for Ivy Hill, planning to be back on a coach bound for London and his unencumbered bachelor life as soon as the festivities are over.
But Christmas in the country presents unforeseen surprises, including encounters with an orphaned apprentice, the first love he disappointed years ago, and Arabella Awdry, a young lady who is far more appealing than he recalled . . . and determined to have nothing to do with him.
Will Christmastime in Ivy Hill, with its village charm, kissing boughs, joyous songs, and divine hope, work its magic in his heart . . . and hers as well?
The Christmas Swap
Melody Carlson
All Emma Daley wants this holiday season is a white Christmas. But the young teacher and struggling musician sure can't find that in sunny Arizona. Luckily, there's someone living in a perfect mountain home in the Colorado Rockies looking to make a vacation trade this year.
Tyler Prescott is an in-demand songwriter and talented musician who put his own singing career on hold to write songs for celebrity acts to perform. When his mother convinces him to do a vacation trade for Christmas, he never imagined one of the houseguests would be so sweet–or so strikingly pretty. Naturally, he decides to stick around, and, to get better acquainted, he poses as the house's caretaker. But when Emma's friend Gillian discovers his true identity and sets her sights on him, things
get . . . messy.
Dreaming of Her Cowboy's Kiss (Cowboy Mountain Christmas, Small Town Sweet Romance, Book 1)
Jessie Gussman
A simple cowboy in love with a surgeon. A decade of unrequited love. A hopeless, one-sided romance. Except sometimes, if you're patient, God writes your love story.
Ethan Shuff had spent a miserable childhood with an abusive father and a mother addicted to drugs and men.
No one had ever even pretended he wasn't in the way, or that he was wanted.
Not until Race and Penny Steiner opened up their home and their lives to him. When they adopted a group of six siblings, Ethan stayed on the farm to help and to be a good example for the kids. He never intended to fall in love with the oldest sibling, Ruby.
Ruby Barclay became responsible for her siblings at age sixteen. She fought the state, social workers and anyone else who stood in her way until she had her brothers and sisters reunited and together under one roof.
With that mission accomplished, she will let nothing stand in the way of her next dream – becoming an accomplished surgeon. Maybe with more competent medical care, her parents wouldn't have died.
She doesn't have time to mess around and she's not interested in silly boyfriends. If she gets married, it's going to be to someone who shares her dream of saving lives.
But the dark eyes of the boy who'd fought for her when she was a teen haunt her nights, and maybe under her drive and ambition, she could admit that she still dreams of her cowboy's kiss.
Story Collections
Joy to the World:: A Regency Christmas Collection
Carolyn Miller, Amanda Barratt, Erica Vetsch
Inspirational Regency romance with a Christmas twist from three best-selling authors
In Joy to the World, three popular romance authors come together to offer a heartwarming collection of holiday Regency romance. Based on lines from a beloved Christmas carol, these three novellas have depth, faith, and satisfying stories all packed into the perfect length for readers to curl up and take a brief break from their holiday busyness.
"Heaven and Nature Sing" by Carolyn Miller
Two music lovers, deeply devoted to each other, were on the brink of engagement when family circumstances drove them apart. How can they ever overcome both their obligations and their fears to find their way back into each other's arms?
"Far as the Curse Is Found" by Amanda Barratt
One winter night, a woman struggling to provide for her illegitimate child encounters a scarred veteran of the Napoleonic Wars on the streets of London. Can love conquer the darkness of two broken pasts?
"Wonders of His Love" by Erica Vetsch
A Scots portrait painter finds work at a noble manor house over the holidays. He never imagined he'd fall in love with the emotionally frozen widow there. Now he wants nothing more than to thaw her heart.
An Amish Christmas with Friends: Past, Present, and Future: An Anthology of 12 Amish Holiday Stories
Sarah Price
There's no Christmas like one spent in Amish country.
This year, the Twelve Days of Christmas will have a new meaning for you with this holiday anthology by America's leading author of Amish fiction, Sarah Price. Twelve Christmas stories, one for each day, to uplift your spirit and touch your heart.
An Amish Christmas with Friends is like taking a buggy ride along snowy roads as you visit different farmhouses and families in Lititz, Gibbons, Blue Mill, and Clearwater. Reunite with some of your old friends and get to know some new ones in this delightful anthology by Sarah Price (along with some of her most memorable characters).
From school pageants to cookie swaps, there's always something heartwarming when Sarah Price crafts a holiday tale. Take a peek in the window of the Diazes' farmhouse and see what Amanda and Alejandro are doing this Christmas season. Catch up with Samuel and Mary Ruth Lapp from Valley of Hope as their daughter, Amelia struggles with her friend, Sofia Diaz who is making an unusual demand for Christmas. See how Lizzie is coping with returning to Blue Mill and her mother's antics.
Meet some new families from the Gibbons Amish Community: Lovina Yoder, Martha Stoltzfus, Barbara Riehl, and Elizabeth Yoder.
Gather around the table and listen to their stories, hear their songs, and taste their food as Sarah Price brings you right into the homes of her most loved Amish characters throughout the years.
Amish Christmas Twins
Shelley Shepard Gray, Rachel J. Good, Loree Lough
In these heartwarming, faith-affirming stories, three Amish families face the joys, and challenges, of the holidays—with fruitful results . . .
THE CHRISTMAS NOT-WISH New York Times and USA Today Bestselling Author Shelley Shepard Gray When the foster parents they've cautiously grown to love discover they're expecting, orphaned Roy and Jemima Fisher, ages six and seven, are secretly devastated by the certainty they'll be given up. With Christmas around the corner, their only wish is for new foster parents as nice as Mr. and Mrs. Kurtz. Meanwhile, the Kurtzes have wishes of their own—and with faith, they all may be gifted with twice the blessings . . .
NEW BEGINNINGS * Rachel J. Good Still grieving the loss of her husband and unborn baby in an accident several months ago, Elizabeth Yoder is oblivious to her neighbor Luke Bontrager's deepening affection for her. But while she bleakly faces Christmas alone, it's Luke who reminds her it's the season for giving. And when Elizabeth donates her handmade baby clothes to New Beginnings, a home for teen moms, she soon finds her gifts repaid beyond measure, with Luke's love—and new beginnings of their own . . .
TWINS TIMES TWO * Loree Lough Spirited twins Priscilla and Leora Schwietert have each been blessed with mischievous twins of their own—all born on Christmas. Nearing their fourteenth birthdays, their sons have asked for horses. Their parents can fulfill their wish—but worry they'll be rewarding unruly behavior. The solution: A contract requiring hard work and an anonymous gift for someone in need. After thoughtful prayer, the boys surprise their parents—as each husband and wife rediscovers their joy in Christmas and their love for each other. . .
Christmas of the Heart: A Collection of Short Stories
Cheryl Rush Cowperthwait
Christmas of the Heart is a collection of short stories and a novella, most with wonderful Christmas themes to enjoy over a cup of coffee and a sweet dessert–and like a sweet dessert, each story leaves you wanting more.
A Bed for Christmas is about the rough and tumble life of a few stray dogs and what it means when love finds them in an alley.
O Christmas Tree is a story of loss and signs given to a loved one. Could we all be missing everyday signs?
Snow Angels is a heartfelt story of two sons coming home to find their parents suffered unbelievable atrocities but at Christmastime, miracles can happen.
Millie is a short story of a homeless woman meeting Santa Claus and how it changes everything.
Detecting a Mystery is a wonderful story about a guy with a new metal detector, a found bracelet, and how that mystery weaves a tale between two families and a grandmother's dying wish.
This also includes a new novella, The Reindeer Ranch, full of all those Hallmark moments we all have come to enjoy. Meet Darci, the single mother with two children that is the Hope Falls city event planner. She isn't looking for romance, but a tire blow out just might change all of that. Darci's neighbor, Rita, comes to the rescue volunteering her brother to fix the tire in a snow storm. Brian is good natured, handsome and has a history that Darci doesn't know about. Will the stars be in their favor?
Something Borrowed: Christmas Weddings Collection
Toni Shiloh, Jaycee Weaver, Mikal Dawn, Teresa Tysinger, Andrea Boyd
Old friends, new loves, and a borrowed tiara.
Always Been Yours by Jaycee Weaver — Hanady's planning her dream wedding, but her injured best friend Keenan isn't the groom. If she can't see she's marrying the wrong guy soon, his leg won't be the only thing broken.
All the Moore by Toni Shiloh — Leilah Anderson has been living behind the screen to hide her disability, then she meets Reggie Moore face-to-face. Can their relationship survive the truth and distance between them?
A Holly, Bolly Christmas by Mikal Dawn — A dream wedding venue at Christmas? Sign Chahna Kapoor up. Even if her fiancé doesn't know it…
Somehow, This Christmas by Teresa Tysinger — When not-so-merry mishaps threaten wedding planner Cate Forsyth's holiday wedding and reputation, will her own happily ever after with sweetheart Noah Bennett melt away?
A Promise So Sweet by Andrea Boyd — Lydia Osborn hasn't heard from her ex in ten years, so imagine her surprise when he shows up proposing marriage. Tis the season for love?