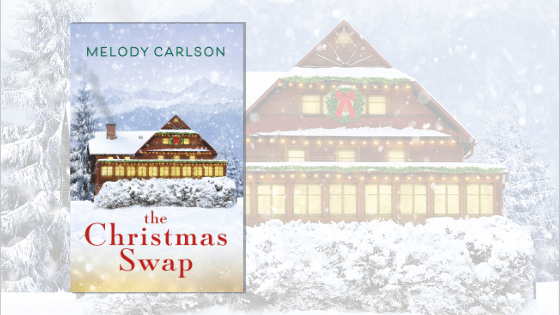 It's beginning to look a lot like Christmas! And with Christmas, comes…Christmas books! This one in particular is a short story by Melody Carlson. Last year, I wanted to read her story, Christmas in Winter Hill, but I never did get around to reading it. So, when the opportunity arose to read The Christmas Swap, I took advantage of it. I actually read this story on my vacation in Maine back in September, but I wanted to share it with you during the Christmas season.
Book Description
---
All Emma Daley wants this holiday season is a white Christmas. But the young teacher and struggling musician sure can't find that in sunny Arizona. Luckily, there's someone living in a perfect mountain home in the Colorado Rockies looking to make a vacation trade this year.
Tyler Prescott is an in-demand songwriter and talented musician who put his own singing career on hold to write songs for celebrity acts to perform. When his mother convinces him to do a vacation trade for Christmas, he never imagined one of the houseguests would be so sweet–or so strikingly pretty. Naturally, he decides to stick around, and, to get better acquainted, he poses as the house's caretaker. But when Emma's friend Gillian discovers his true identity and sets her sights on him, things
get . . . messy.
Fan favorite Melody Carlson is back with another delightful Christmas tale to warm your heart on those cold winter evenings.
My Review
---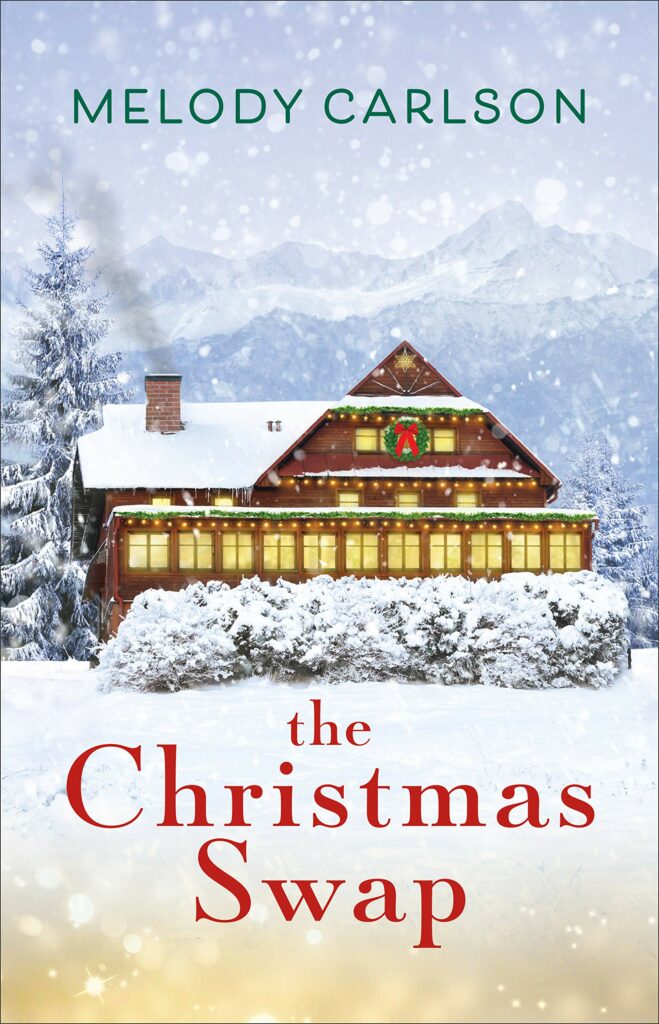 The Christmas Swap by Melody Carlson was a short and sweet story for the Christmas season with a bit of deception dusted in for good measure. The one year Emma Daley decided not to spend Christmas with her best friend Gillian's family was the same year the Landers family planned a house swap vacation in Colorado. This was a vacation Emma could not pass up since the Tempe, Arizona native had never seen snow, and so her plans to spend Christmas alone changed.
When West Prescott's family swapped West's house for a vacation in Arizona, he was less than thrilled. But before he had a chance to join his family in the hot southwest, he got a glimpse of the Landerses and their less than stellar attitudes from afar. However, one member stood out to him, and he chose to stay in Colorado to see if there could be anything between him and Emma.
I loved the pacing of this story and the chemistry between West and Emma. Though there were some mishaps along the way, caused by Gillian's selfish lies, all turned out well in the end.
The Christian aspect of the story was there, though it was lightly sprinkled in. Emma's parents were in Africa serving as missionaries, and Emma gave credit to God for the beauty that was the mountains of Colorado during a conversation with West:
"You're lucky to live here, West."

"I feel pretty blessed."

"Yes, blessed is a much better word for it. Seeing those mountains today…it made me think about God's creativity—to make such a beautiful world."
This was a quick read as it was a shorter story, but that didn't take away from the content. There was plenty to see and hear, and I enjoyed watching the dynamics of the family and friends who shared West's house along with their surprise guest—West, himself—as they tried to take full advantage of their Christmas vacation.
If you love a good, clean Christmas romance, then this is one you won't want to miss.