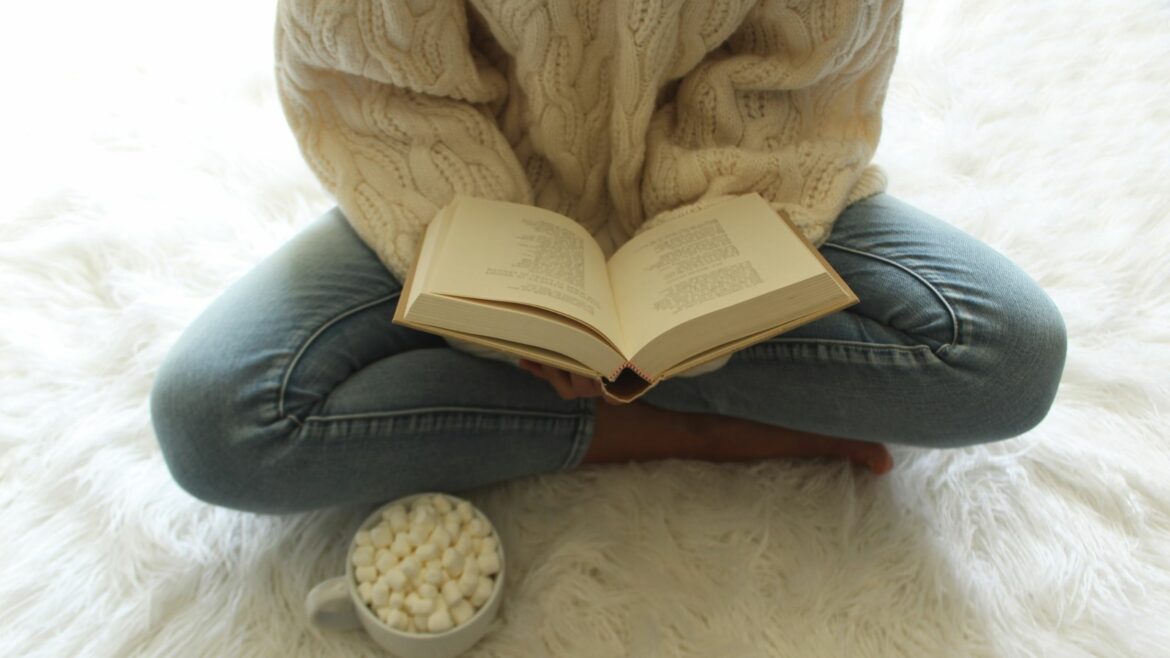 Is anyone else having trouble keeping days, even months, straight? I looked at what I was going to post the last week of October: a booklist for November and December. But then my mind played a trick on me. It said, "It's October. You have a book list for September and October. Don't get ahead of yourself."
Now, two weeks into November, it is clear that my brain has been affected by 'rona and hybrid schooling. So, here it is, the list that should have gone out two weeks ago, a list of new releases for November and December. Two of the books have already come out, but the other fifteen start releasing November 17th.
Scroll down the list and pick a book or two (or more!) and curl up with a fictional world.
---
The Red Canary
Rachel Scott McDaniel
Released November 10th
In 1928, soot from the local mills and music from speakeasies linger in the Pittsburgh air. When the manager of The Kelly Club is found dead, nightclub singer Vera Pembroke is thrust into peril. As the only witness to the crime, she's sentenced to hide away in the Allegheny Forest with a stuffy police sergeant as her guardian.
Sergeant Mick Dinelo harbors a burning hatred for Pittsburgh's underworld after the devastation it left on his life—and heart. He should be out exposing culpable gangsters rather than tending to the impetuous woman who defies his every effort to keep her safe.
Mick and Vera must set aside their differences to solve the murder that someone wants to keep buried beneath the soot of Steel City.
Circus of the Lost
Ken Nobles
Released November 10th
After spending most of his life moving from home to home, family to family, Chase finally found a community where he belongs. It's a remarkable, mysterious place known as the Circus of the Lost. This troupe of time traveling entertainers is led by their charismatic ringmaster, The Collector. Using the circus as cover, The Collector leads his people throughout space and time in search of others like them — those with abilities. Although he is committed to protecting and growing his family, some question The Collector's intentions. Very few circus members are aware of his plans, and those who are, have been sworn to secrecy. Chase has been with the circus for two years now but still knows little about his leader. The Collector rescued him from his troubled life and adopted him into his family of loyal followers. From the beginning, Chase was led to believe there was undiscovered power inside of him, but it has yet to manifest. He anxiously awaits the day his ability will surface and he will be able to contribute more to the circus. Though happy with his newfound family, Chase is torn between his love for his new friends and his heartbreak over the one friend he left behind. Chase found his long awaited home, but he continues to wrestle with nagging questions. Is there more to the circus than he realizes? Will he ever discover his ability? Can The Collector be trusted?
Besotted (The Fairest Maidens Book 3)
Jodi Hedlund
Releases November 17th
In a land where being the fairest maiden is a curse . . .
A young queen trying to stay alive until she comes of age to rule, and a prince turned into a pauper.
Queen Aurora of Mercia has spent her entire life deep in Inglewood Forest, hiding from Warwick's Queen Margery, who seeks her demise. As the time draws near for Aurora to take the throne, she happens upon a handsome woodcutter. Although friendship with outsiders is forbidden and dangerous, she cannot stay away from the charming stranger.
Only two months away from completing his royal testing, Prince Kresten of Scania is ready to be finished with the poverty and hardships of being a woodcutter. When he meets a beautiful peasant woman, he doesn't plan to fall in love, especially when he must soon leave and return to his homeland.
As Queen Margery's forces close in, Aurora finds herself in mortal danger. Kresten knows a future with Aurora is impossible, but he is desperate to save her and bring an end to the queen's threat. To do so, he joins the ultimate battle against the evil queen, risking everything, including his chance at true love.
To Steal a Heart (The Bleeker Street Inquiry Agency Book #1)
Jen Turano
Releases November 17th
After a childhood as a street thief, Gabriella Goodhue thought she'd put her past behind her until a fellow resident at her boardinghouse is unjustly accused of theft. In the middle of breaking into a safe that holds the proof to prove her friend's innocence, Gabriella is interrupted by Nicholas Quinn, the man she once considered her best friend–until he abandoned her.
After being taken under the wing of a professor who introduced him into society and named him as heir, Nicholas is living far removed from his childhood life of crime. As a favor to a friend, Nicholas agreed to help clear the name of an innocent woman, never imagining he'd be reunited with the girl he thought lost to him forever.
As Gabriella and Nicholas are thrown together into one intrigue after another, their childhood affection grows into more, but their newfound feelings are tested when truths about their past are revealed and danger follows their every step.
Things We Didn't Say
Amy Lynn Green
Releases November 17th
Headstrong Johanna Berglund, a linguistics student at the University of Minnesota, has very definite plans for her future . . . plans that do not include returning to her hometown and the secrets and heartaches she left behind there. But the US Army wants her to work as a translator at a nearby camp for German POWs.
Johanna arrives to find the once-sleepy town exploding with hostility. Most patriotic citizens want nothing to do with German soldiers laboring in their fields, and they're not afraid to criticize those who work at the camp as well. When Johanna describes the trouble to her friend Peter Ito, a language instructor at a school for military intelligence officers, he encourages her to give the town that rejected her a second chance.
As Johanna interacts with the men of the camp and censors their letters home, she begins to see the prisoners in a more sympathetic light. But advocating for better treatment makes her enemies in the community, especially when charismatic German spokesman Stefan Werner begins to show interest in Johanna and her work. The longer Johanna wages her home-front battle, the more the lines between compassion and treason become blurred–and it's no longer clear whom she can trust.
Burying Daisy Doe: A Star Cavanaugh Cold Case
Ramona Richards
Releases November 17th
No cold case is more important than the one that destroyed her own family
Every small town has one unsolved case that haunts its memory, festering for generations below the surface with the truth of humanity's darkness. Star Cavanaugh is obsessed with the one that tore her family apart.
Over sixty years ago, Daisy Doe was murdered and discarded outside Pineville, Alabama, buried without a name or anyone to mourn her loss. When Star's father tried to solve the case, he was also killed. Now a cold-case detective with resources of her own, Star is determined to get to the bottom of both crimes. But she'll have to face an entire town locked in corruption, silence, and fear–and the same danger that took two other lives. The only people in the town she can trust are her grandmother and the charming Mike Luinetti, and both of them trust a God Star isn't sure she believes in. Can Christians so focused on the good really help her track down this evil?
With an irresistible combination of sharp suspense, faith, humor, and authentic regional flavor, Burying Daisy Doe will draw fans of Terri Blackstock, Margaret Maron, Jaime Jo Wright, and J.T. Ellison.
The Calm I Seek
Christina Lourens
Releases November 26th
With love, betrayal and grief disrupting her perfectly peaceful life, will she fight for the happiness she deserves?
After the violent death of her husband, Rebecca Holmes is content leading a quiet life spending time with her sisters and niece. When her younger sister Hannah asks her to plan her wedding, Rebecca discovers her friends and family all think her life is empty. Determined to prove them wrong, Rebecca takes up salsa lessons where she meets the charismatic salsa teacher, Gabriel Rodriguez.
Falling in love is the last thing Rebecca wanted to do, but she is inexplicably drawn to Gabriel. Opening her heart again is terrifying, especially after what happened with her late husband. With the help of the local vicar, Rebecca starts to believe that maybe she deserves a happy ending after all.
Just when she's decided to give her heart to Gabriel, a betrayal brings back demons from the past. Heartbroken, Rebecca closes herself off again, but when disaster strikes her family, she is forced to confront her past actions. Can there be redemption for her and can she forgive those who betrayed her?
The Calm I Seek is a heartbreaking novel about forgiveness and redemption.
The Surface of Water (The Goodman Series Book 1)
Cynthia Beach
Releases November 29th
The only person who can uncover his secret has arrived.
It's 2006, and Calvary Community Church of Chicago needs a new administrative assistant. Pastor Matthew Goodman examines possible new hire, 25-year-old Trish Card. Her somber eyes, beautiful and lake-clear, watch him. What he doesn't know about Trish and her true reason for appearing will dismantle his world irrevocably.
The Surface of Water is about Matthew, whose fame and isolation grew beyond his control, and about Trish, a young woman trying to understand her mother's complicated life and her own.
In the #ChurchToo era, this contemporary novel invites readers to experience life's dark edges—isolation, power, and abuse—illumined by the light of grace.
A Castaway in Cornwall
Julie Klassen
Releases December 1st
Set adrift on the tides of fate by the deaths of her parents and left wanting answers, Laura Callaway now lives with her uncle and his disapproving wife in North Cornwall. There she feels like a castaway, always viewed as an outsider even as she yearns to belong.
While wreckers search for valuables along the windswept Cornwall coast–known for its many shipwrecks but few survivors–Laura searches for clues to the lives lost so she can write letters to next of kin and return keepsakes to rightful owners. When a man is washed ashore after a wreck, Laura acts quickly to protect him from a local smuggler determined to destroy him.
As Laura and a neighbor care for the survivor, they discover he has curious wounds and, although he speaks in careful, educated English, his accent seems odd. Other clues wash ashore, and Laura soon realizes he is not who he seems to be. Despite the evidence against him, the mysterious man might provide her only chance to discover the truth about her parents' fate. With danger pursuing them from every side, and an unexpected attraction growing between them, will Laura ever find the answers she seeks?
To Dwell Among Cedars
Connilyn Cossette
Releases December 1st
Eight years ago, when the Philistines stole and then surrendered the ark of the covenant back to the Israelites, Eliora left her Philistine homeland to follow the ark to the community of Kiryat Yearim. There, the family she was adopted into has guarded the ark at the top of a mountain in seclusion.
Ronen is a Levite musician determined to secret away the ark to a more fitting resting place, watched over by priests who would restore the Holy of Holies. He never expected that the Philistine girl he rescued years ago would now be part of the very family he's tasked to deceive.
As Ronen's attempts to charm Eliora lead them in unexpected directions, betrayal leaves Eliora with strained family ties and Ronen questioning his own loyalties. Ultimately, Eliora and Ronen are caught up in the battle for the soul of Israel and its future under the leadership of Samuel, the last judge before the era of the kings begins.
Courting Misfortune (The Joplin Chronicles Book #1)
Regina Jennings
Releases December 1st
Calista York needs one more successful case as a Pinkerton operative to secure her job. When she's assigned to find the kidnapped daughter of a mob boss, she's sent to the rowdy mining town of Joplin, Missouri, despite having extended family in the area. Will their meddling expose her mission and keep Lila Seaton from being recovered?
When Matthew Cook decided to be a missionary, he never expected to be sent only a short train ride away. While fighting against corruption of all sorts, Matthew hears of a baby raffle being held to raise funds for a children's home. He'll do what he can to stop it, but he also wants to stop the reckless Miss York, whose bad judgment consistently seems to be putting her in harm's way.
Calista doesn't need the handsome pastor interfering with her investigation, and she can't let her disguise slip. Her job and the life of a young lady depend on keeping Matthew in the dark.
The Dress Shop on Kings Street (Heirloom Secrets Book #1)
Ashley Clark
Releases December 1st
Harper Dupree has pinned all her hopes on a future in fashion design. But when it comes crashing down around her, she returns home to Fairhope, Alabama, and to Millie, the woman who first taught her how to sew. As Harper rethinks her own future, long-hidden secrets about Millie's past are brought to light.
In 1946, Millie Middleton–the daughter of an Italian man and a Black woman–boarded a train and left Charleston to keep half of her heritage hidden. She carried with her two heirloom buttons and the dream of owning a dress store. She never expected to meet a charming train jumper who changed her life forever . . . and led her yet again to a heartbreaking choice about which heritage would define her future.
Now, together, Harper and Millie return to Charleston to find the man who may hold the answers they seek . . . and a chance at the dress shop they've both dreamed of. But it's not until all appears lost that they see the unexpected ways to mend what frayed between the seams.
A Voice Within the Flames (The Song of Prophets and Kings Book 1)
Henry O. Arnold
Releases December 1st
A son of the vow…a voice for a nation
For many long years, Hannah prayed for a son; a son finally granted to her only when she promised him back to God. Samuel, son of the vow, grows up in the Tabernacle, his childhood spent in the company of priests and Levites, in service to a God who was always silent. Samuel watches in dismay as the sons of the High Priest flaunt their wicked behavior, yet he knows that Yahweh will eventually have a reckoning. It is not until he hears a Voice call to him from within the flames of the altar that he realizes he has a part to play in this drama.
This young man hears another voice from a maiden who captures his heart, and he begins to dream of a future beyond the confines of the Tabernacle. But when Israel's enemies threaten to destroy his world, it appears as though everything Samuel ever held dear may come tumbling down around him.
Not even a great prophet, whose words never fall to the ground, can keep Israel from crying out for a king. The Lord calls upon Samuel to guide the nation and her new king through the years of turmoil they must face.
In this tale of triumph and scorn, deepest love and burning rivalries, the new epoch is given a voice…and it is a SONG OF PROPHETS AND KINGS.
The Doctor's Nanny (The Caregivers Book 1)
Rose Fresquez
Releases December 7th
He's about to propose to the woman of his dreams when he meets the love of his life.
As a successful neurosurgeon about to propose to his gorgeous girlfriend, Ryan Harper has the perfect life. When his sister and brother-in-law die in a tragic car accident, he suddenly becomes a single dad to his orphaned niece and nephews. A sixty-hour workweek with a houseful of children is a lot to juggle, and he desperately needs help.
When Destiny Brown finds herself out of work, she takes a job as a temporary live-in nanny. Despite her lack of experience, she's certain she can handle four kids. Fighting her attraction to her handsome boss, however, is going to require some extra training.
While all his spare time should be on connecting with his girlfriend, Destiny's love and devotion to his family is working its way into his heart. Every conversation, every interaction, every heated glance across the table, might be a step closer to his destiny—until his best friend starts pursuing Destiny.
Ryan can do one of two things: confess his feelings to his employee, or suffer in silence and let fate take its course.
This is the first standalone book in the caregiver series. Each book can be read in any order. 
Dreams of Savannah
Roseanna M. White
Releases December 22nd
Cordelia Owens can weave a hopeful dream around anything and is well used to winning the hearts of everyone in Savannah with her whimsy. Even when she receives word that her sweetheart has been lost during a raid on a Yankee vessel, she clings to hope and comes up with many a romantic tale of his eventual homecoming to reassure his mother and sister.
But Phineas Dunn finds nothing redemptive in the first horrors of war. Struggling for months to make it home alive, he returns to Savannah injured and cynical, and all too sure that he is not the hero Cordelia seems determined to make him. Matters of black and white don't seem so simple anymore to Phin, and despite her best efforts, Delia's smiles can't erase all the complications in his life. And when Fort Pulaski falls and the future wavers, they both must decide where the dreams of a new America will take them, and if they will go together.
A Cowboy for Keeps (Colorado Cowboys Book #1)
Jody Hedlund
Releases December 22nd
For the Love of Emma
Starr Ayers
Releases December 26th
"I dreams of Noah last night. He was going to ask me to marry him …"
A rose-covered grave, seventy-nine letters, and a scribbled note unearth buried emotions and the timeless beauty of first love.
When Caroline Myers discovers a box of letters in her deceased mother's trunk, she's captivated by the romance that unfolds between her mother, Emma Rose Walsh, a nineteen-year-old waitress, and Noah Anderson, a handsome young soldier.
Determined to read between the lines, Caroline and her sister, Kate, set out on a search that leads them to the North Carolina foothills and the padlocked gate of the Anderson family cemetery. Will the one who holds the key keep them from unearthing long-buried secrets and fulfilling a request their mother tucked inside the box sixty-four years earlier? Will they find closure—or encounter a surprising revelation that plunges them deeper into the past?
Based on a true story from the author's family.