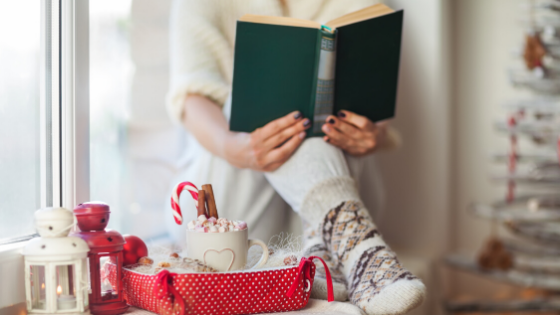 The snow has begun to fall here in Western New York, and my thoughts are turning to winter and, inevitably, Christmas. I know, I know, we haven't had Thanksgiving yet. But who are we kidding? Many of us are already purchasing Christmas gifts (I bought my first one in August). Christmas will be here before we know it! And what better way to enjoy this time of year than to stay inside with a hot drink and a Christmas inspired book?
Or even shopping online? Books make great gifts!
---
Already Released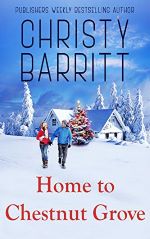 Home to Chestnut Grove
Christy Barritt
A heartwarming, small-town Christmas story about restoring broken hearts and remembering those you love.
When Faith Winters returns to Chestnut Grove, Virginia, for the community's annual Christmas celebration, she's determined to make amends. She's failed at making it on Broadway and is certain everyone hates her for decisions she had no control over.
Jake Whitmire is the sheriff in Chestnut Grove, but keeping the area free of crime is the least of his worries. Most days are filled with trying to keep the community's spirits up as jobs have disappeared. He never expected to see the woman who broke his heart return home to lead up the town's Christmas concert, nor is he sure he can ever forgive her.
As someone in town begins sabotaging the community's celebration, Faith and Jake work together to find the person responsible and ensure their friend Jenny's last request is fulfilled. Can holiday hope heal the broken spirit afflicting Chestnut Grove residents? Or is it time for everyone—including Faith and Jake—to treasure the memories of the past but to move on?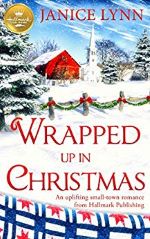 Wrapped Up in Christmas
Janice Lynn
A gift of warmthto heal two hearts…
Sarah Smith in Pine Hill, Kentucky has had her heart broken in the past. She pours herself into her work at church and into special projects—like making a quilt for a wounded warrior.
Bodie Lewis is lost. All he's ever wanted was his career as an Army Ranger, but he was injured in an explosion that killed his brothers in arms. In the hospital, he receives a handmade quilt. Later, he sets out on his final mission: to find and thank its maker.
Bodie expected Sarah to be an elderly lady, not a lovely young woman. When she mistakes him for a handyman, he doesn't immediately set her straight. Instead, he sets about repairing the home she's turning into a bed and breakfast. Sarah's presence and the spirit of the small town bring Bodie something he thought he'd left far behind on the battlefield: hope.
This heartwarming sweet romance includes a free quilt pattern from the Quilts of Valor Foundation and a new original Hallmark recipe for Cinnamon Swirl Bread.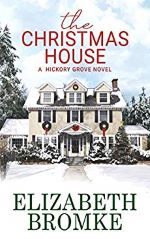 The Christmas House: A Hickory Grove Novel
Elizabeth Bromke
Christmas comes but once a year. Unless you never take down the decorations.
When a pipe in her home freezes and bursts, antiques collector Fern Gale knows her holiday season is off to a bad start. Her house was already a mess and all she wants to do is drink hot chocolate and binge-watch Christmas movies.
The winter catastrophe pushes Fern to spruce things up at 313 Pine Tree Lane. And that's when she stumbles across something that belongs to her estranged husband.
Stedman Gale thought he moved on from Fern. After all, when her mother died, their marriage died, too. But then he gets a frantic phone call in the middle of the night that changes everything…
If the small-town magpie can reconnect with the love of her life then maybe she'll be more than the lonely woman who lives in The Christmas House.
Once Upon a Christmas: Contemporary Retellings of Timeless Classics
Andrea Boyd, Mikal Dawn, Toni Shiloh,
Angela Ruth Strong, Joyce Weaver
Embrace the magic of the Christmas season with these contemporary twists on timeless tales.
Upon a Dream — A rare sleeping disorder keeps Talia from performing, but when Philip recognizes her gift, he'll do whatever it takes to see her onstage.
Claim My Heart — Li Na and Colin Wen face off in a Mulan-esque courtroom battle where the real win might be losing their hearts.
A Snow White Christmas — Sheltered heiress Amala White flees her conniving stepmother's plans and finds refuge with a handsome orchard owner and his seven quirky uncles.
Christmas Ella — Reality TV meets Cinderella story when a location director is swept off her feet by a rising star.
A Splash of Love — Las Vegas glitz meets Land of Enchantment culture in A Splash of Love, a modern twist on the Little Mermaid.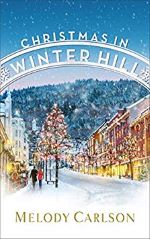 Christmas in Winter Hill
Melody Carlson
Krista Galloway is not a fan of Christmas. After her rough childhood in multiple foster homes, the holiday season just brings too many bad memories to the surface. But when she accepts a job as a city manager in the mountain town of Winter Hill, Washington, Christmas is part of the deal. The small town is famous for its Christmasville celebration, something that the city manager . . . well, manages.
As she tries to make her tiny new apartment feel like home for her and her eight-year-old daughter, Emily, Krista begins to wonder if this move was a mistake. She doesn't always feel welcomed in the close-knit town, and Emily continually wonders, "Where's the snow?" Can a friendly stranger and his family help restore Krista's Christmas spirit before the big day?
Bestselling author Melody Carlson invites you to spend this holiday season in a town you'll never forget–and never want to leave.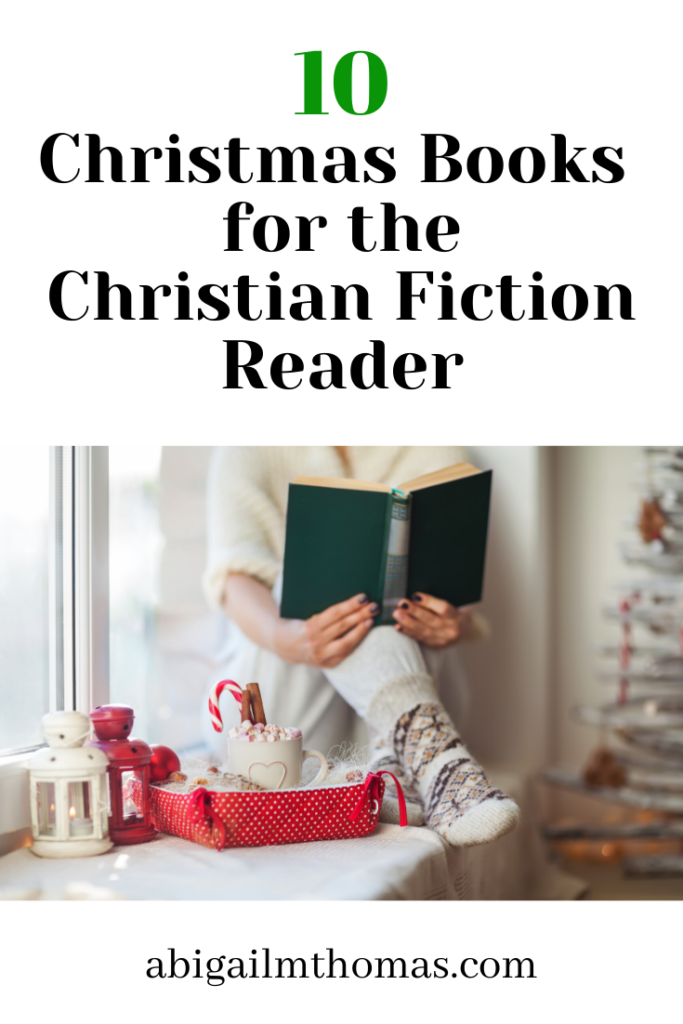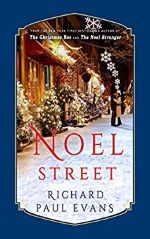 Noel Street
Richard Paul Evans
In this new offering from "the king of Christmas fiction" (The New York Times), #1 bestselling author Richard Paul Evans shares a story of heart, loyalty, and hope as he explores the deeper meaning of the holiday season and asks what it truly means to love and forgive.
The year is 1975. Elle Sheen—a single mother who is supporting herself and her six-year-old, African-American son, Dylan, as a waitress at the Noel Street Diner—isn't sure what to make of William Smith when his appearance creates a stir in the small town of Mistletoe, Utah. As their lives unexpectedly entwine, Elle learns that William, a recently returned Vietnam POW, is not only fighting demons from his past, but may also have the answer to her own secret pain—a revelation that culminates in a remarkable act of love and forgiveness.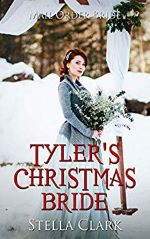 Tyler's Christmas Bride
Stella Clark
Widow Rose struggles to support herself in Philadelphia after her husband dies. Desperate to escape poverty, she agrees to marriage with Tyler, a Montana rancher. But when Rose arrives in Montana and Tyler is not there to meet her, she uncovers secrets and lies regarding Tyler and his family that break her heart.
She finds Tyler handsome, and he finds her beautiful, but a bitter Tyler refuses to give in to his feelings, until Rose reveals a shocking secret. Can Tyler open his heart and make Rose his Christmas bride?
Coming Soon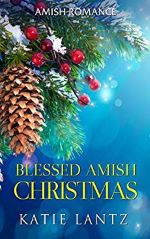 Blessed Amish Christmas
Katie Lantz
Release Date: November 13th
Gloria spends Christmas with her grandmother in Lancaster and sells her homemade cards and candles at the Christmas market. When she meets Andrew, he offers to help her set up her stand. As Gloria sells out of her inventory, Andrew abruptly leaves.
Gloria believes he's jealous of her success. But when Andrew disappears, a worried Gloria tries to find him. When she does, her heart breaks as she realizes the heartache that he has gone through. As she changes her attitude and opens her heart, she promises to make this a Christmas that Andrew will always remember.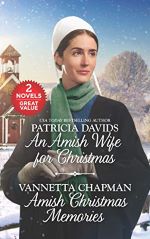 An Amish Wife for Christmas and Amish Christmas Memories
Patricia David and Chapman
Release Date: November 26th
Perfect Amish Matches at Christmastime
An Amish Wife for Christmas by Patricia Davids
Bethany Martin has until Christmas to prove to the Amish community that she can raise her siblings—including her mischievous brother—without a husband. Then handsome newcomer Michael Shetler arrives, winning over Bethany's siblings. He might be the answer to their prayers, but Michael has a troubled past. Can Bethany love a man with secrets…even if it's the only thing keeping her family together?
Amish Christmas Memories by Vannetta Chapman
When a young Amish woman collapses in the snow shortly before Christmas, Caleb Wittmer rushes to her aid. Only, "Rachel" remembers nothing of who she is. Now his family has taken in the pretty stranger, disrupting Caleb's ordered world. He's determined to find out where she belongs…even if Rachel's departure means saying goodbye to his old-fashioned heart forever.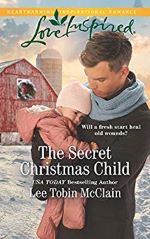 The Secret Christmas Child
Lee Tobin McClain
December 1st
Will a fresh start heal old wounds?

His high school sweetheart returns with a baby…And a devastating secret.
Reese Markowski can't believe he's hiring his ex-girlfriend—but to save his program for dogs and at-risk kids, the veteran needs Gabby Hanks. Single mom Gabby's fierce love for her infant daughter is undeniable, as is the child's effect on Reese's wounded heart. Their holiday reunion is a joyful surprise, but nothing prepares Reese for the truth about Gabby's baby…
Disclosure: As an Amazon Associate, I do earn a very small commission from qualifying purchases.