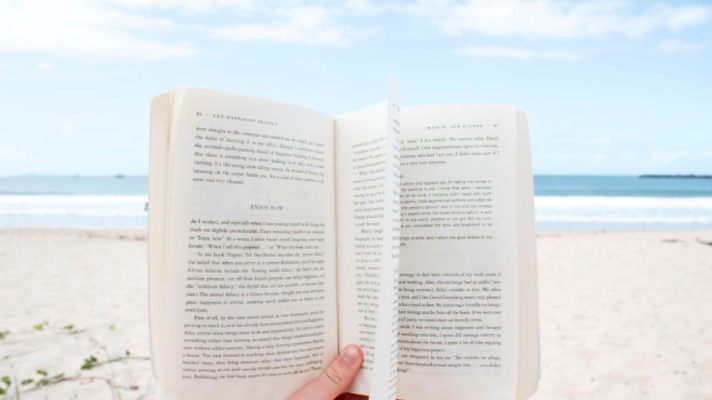 With summer in full swing, I thought it would be a great idea to write down a list of books to encourage summer reading. I looked back at all of the books I have read this year and picked my favorites. I've also included three books I'd like to read, and of course my current reading project that I literally just started reading yesterday.
Happy Reading!
---
Books I have read and loved
The Masterpiece by Francine Rivers
Published February 6, 2018, by Tyndale House Publishers, Inc.
A successful LA artist, Roman Velasco appears to have everything he could possibly want—money, women, fame. Only Grace Moore, his reluctant, newly hired personal assistant, knows how little he truly has.
The Glass Bottom Boat by Laura Thomas
Published March 12, 2019, by Anaiah Press
Surrounded by the romantic paradise of her sister's destination wedding in Jamaica, Madison Grey realizes she must overcome her paralyzing fear of the ocean—and her broken heart—to start living again. Luke Alexander, the groom's brother, is a missionary who has come to terms with a life of singleness—until he meets Madison.
The Governess of Penwythe Hall by Sarah E. Ladd
Published April 16, 2019, by Thomas Nelson
Blamed for her husband's death, Cordelia Greythorne fled Cornwall and accepted a governess position to begin a new life. Years later her employer's unexpected death and his last request for her to watch over his five children force her to reevaluate. She can't abandon the children now that they've lost both parents, but their new guardian lives at the timeworn Penwythe Hall . . . back on the Cornish coast she's tried desperately to forget.
Wooing Cadie McCaffrey by Bethany Turner
Published May 21, 2019, by Revell
After four years with her boyfriend, Cadie McCaffrey is thinking of ending things. Convinced Will doesn't love her in the "forever" way she loves him, Cadie believes it's time for her to let him go before life passes her by. When a misunderstanding leads to a mistake, leaving her hurt, disappointed, and full of regret, she finally sends him packing.
The Medallion by Cathy Gohlke
Published June 4, 2019, by Tyndale House Publishers, Inc.
For fans of bestselling World War II fiction like Sarah's Key and The Nightingale comes an illuminating tale of courage, sacrifice, and survival, about two couples whose lives are ravaged by Hitler's mad war yet eventually redeemed through the fate of one little girl.
Hadassah: Queen Esther of Persian by Diana Wallis Taylor
Published July 2, 2019, by Whitaker House
One of the great heroines of the Old Testament, Hadassah was a beautiful, graceful young woman who put her faith in God and her guardian, her cousin Mordecai.
Lulu's Cafe by T.I. Lowe
Published June 4, 2019, by Tyndale House Publishers, Inc.
Originally published independently in 2014
When a damaged young woman is given a chance to reclaim her life in a small South Carolina town, she must reckon with the dark secrets she left behind in order to accept the love she deserves.
Books I'd Like to Read
The Enlightenment of Bees by Rachel Linden
Published July 9, 2019, by Thomas Nelson
At twenty-six, apprentice baker Mia West has her entire life planned out: a Craftsman cottage in Seattle, a job baking at The Butter Emporium, and her first love—her boyfriend, Ethan—by her side. But when Ethan declares he "needs some space," Mia's carefully planned future crumbles.
Light from Distant Stars by Shawn Smucker
Published July 16, 2019, by Revell
When Cohen Marah steps over his father's body in the basement embalming room of the family's funeral home, he has no idea that he is stepping into a labyrinth of memory. As the last one to see his father, Cohen is the primary suspect.
Shades of Light by Sharon Garlough Brown
Release Date: August 20, 2019, by IVP Books
Wren Crawford is a social worker who finds herself overwhelmed with the troubles of the world. Her lifelong struggles with anxiety and depression are starting to overcome her. She finds solace in art, spiritual formation, and pastoral care along with traditional therapeutic interventions. But a complicated relationship from her past also threatens to undo her progress.
---
---
Currently Reading
Disclosure: As an Amazon Associate, I do earn a very small commission from qualifying purchases.