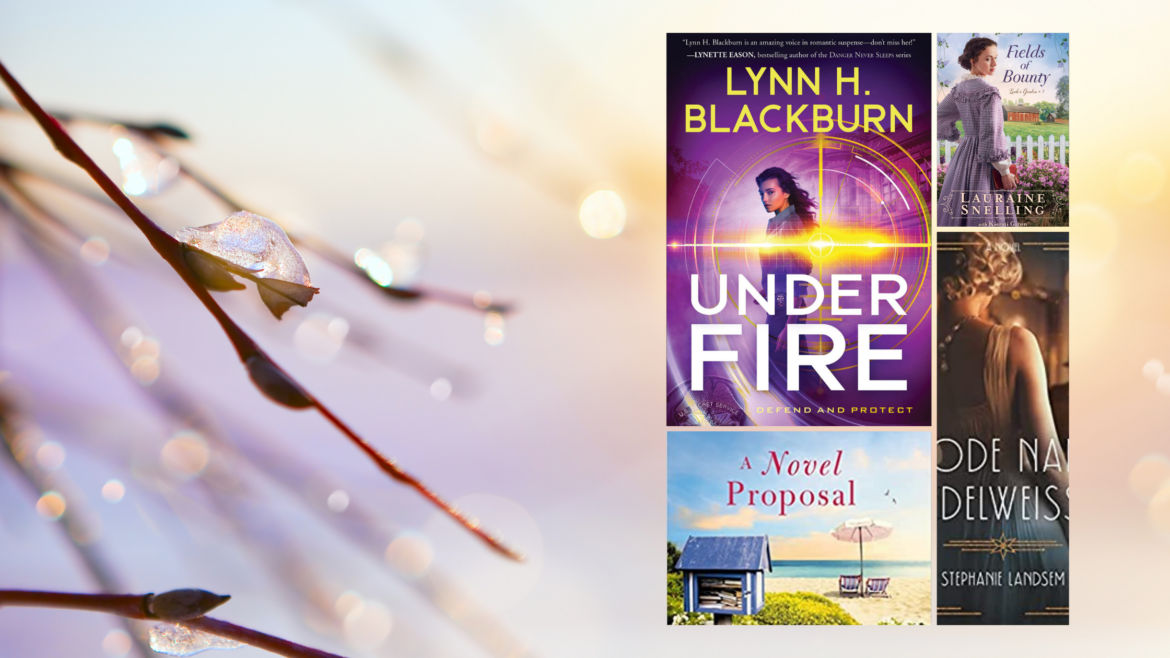 Winter is almost over, but it's still c-c-c-cold here in New York! Time to grab a hot drink, cuddle up under a warm blanket, and read one (or more) of the new releases coming this March.
What books look good to you?
I will say right now, I LOVED Code Name Edelweiss (review coming soon!)
Read, review, and share!
---
Releases March 7th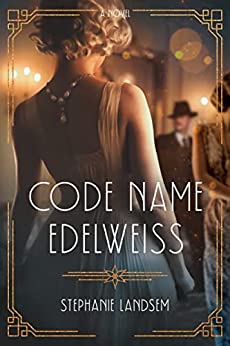 "What I am looking for—what I desperately need, Mrs. Weiss—is a spy."

Adolf Hitler is still a distant rumble on the horizon, but a Jewish spymaster and his courageous spies uncover a storm of Nazi terror in their own backyard.

In the summer of 1933, a man named Adolf Hitler is the new and powerful anti-Semitic chancellor of Germany. But in Los Angeles, no-nonsense secretary Liesl Weiss has concerns much closer to home. The Great Depression is tightening its grip and Liesl is the sole supporter of two children, an opinionated mother, and a troubled brother.

Leon Lewis is a Jewish lawyer who has watched Adolf Hitler's rise to power—and the increase in anti-Semitism in America—with growing alarm. He believes Nazi agents are working to seize control of Hollywood, the greatest propaganda machine the world has ever known. The trouble is, authorities scoff at his dire warnings.

When Liesl loses her job at MGM, her only choice is to work with Leon Lewis and the mysterious Agent Thirteen to spy on her friends and neighbors in her German American community. What Leon Lewis and his spies find is more chilling—and more dangerous—than any of them suspected.

Code Name Edelweiss is based on a true story, unknown until recent years: How a lone Jewish lawyer and a handful of amateur spies discovered and foiled Adolf Hitler's plan to take over Hollywood.
Available in eBook, Audiobook, Hardcover, and Paperback
Remember Me (Pictures of the Heart Book 1)
Tracie Peterson
Releases March 7th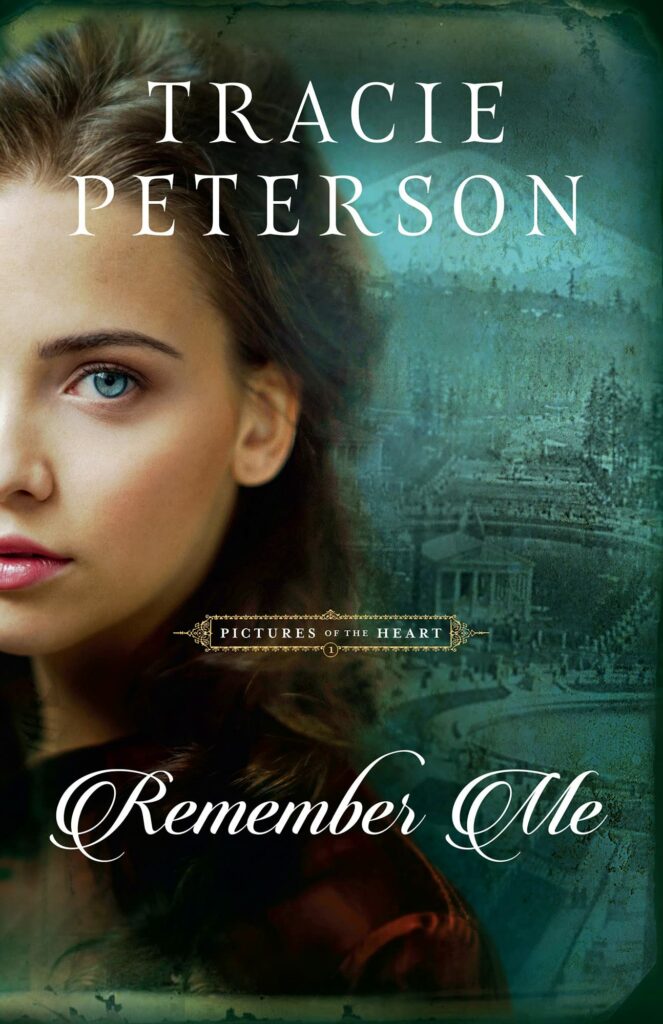 From the Yukon to Seattle, the hope of a new beginning waits just around the corner.

Addie Bryant is haunted by her past of heartbreak and betrayal. After her beau, Isaac Hanson, left the Yukon, she made a vow to wait for him. When she's sold to a brothel owner after the death of her father, Addie manages to escape with the hope that she can forever hide her past and the belief that she will never have the future she's always dreamed of.

Years later, Addie has found peace in her new life as a photographer, training Camera Girls to operate and sell the Brownie camera. During the Alaska-Yukon-Pacific Expo in Seattle, Addie is reunited with Isaac, but after the path her life has taken, she's afraid to expose the ugliness of her former life and to move toward the future they had pledged to each other.

When her past catches up with her, Addie must decide whether to run or to stay and face her wounds in order to embrace her life, her future, and her hope in God.
Available in eBook, Audiobook, Hardcover, and Paperback
Under Fire (Defend and protect Book #3)
Lynn H. Blackburn
Releases March 7th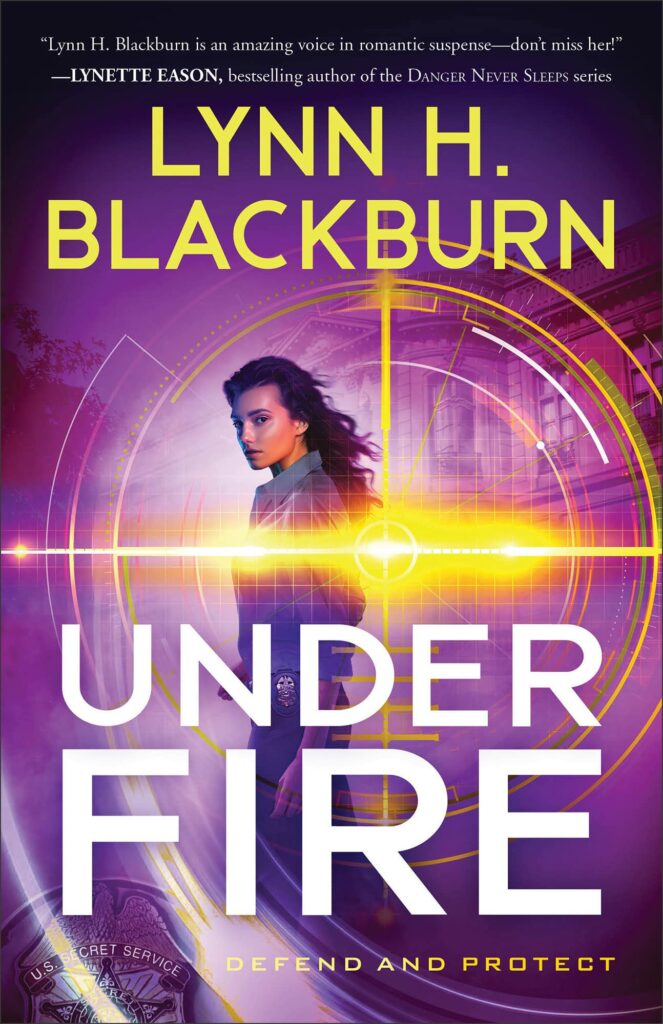 USSS Special Agent Zane Thacker has landed his dream assignment protecting the president of the United States. When the president plans a fundraiser at the exclusive estate of a political supporter in Raleigh, Zane is thrilled to be working again with Special Agent Tessa Reed, his best friend–and the woman he desperately wishes could be more.

Though Tessa almost lost everything, she battled her demons and came out on the other side healthy and healed. But when her role as the liaison between the Raleigh office and the president's protective detail wrenches her past back into the present, her greatest failure threatens to come to light.

Zane refuses to let Tessa go through this alone. But can he stand by the woman he loves and protect the president from a mounting threat at the same time?

Sparks fly as award-winning romantic suspense writer Lynn H. Blackburn closes out her Defend and Protect series with this explosive tale of secrets kept, lies exposed, and relationships restored.
Available in eBook, Hardcover, and Paperback
Releases March 7th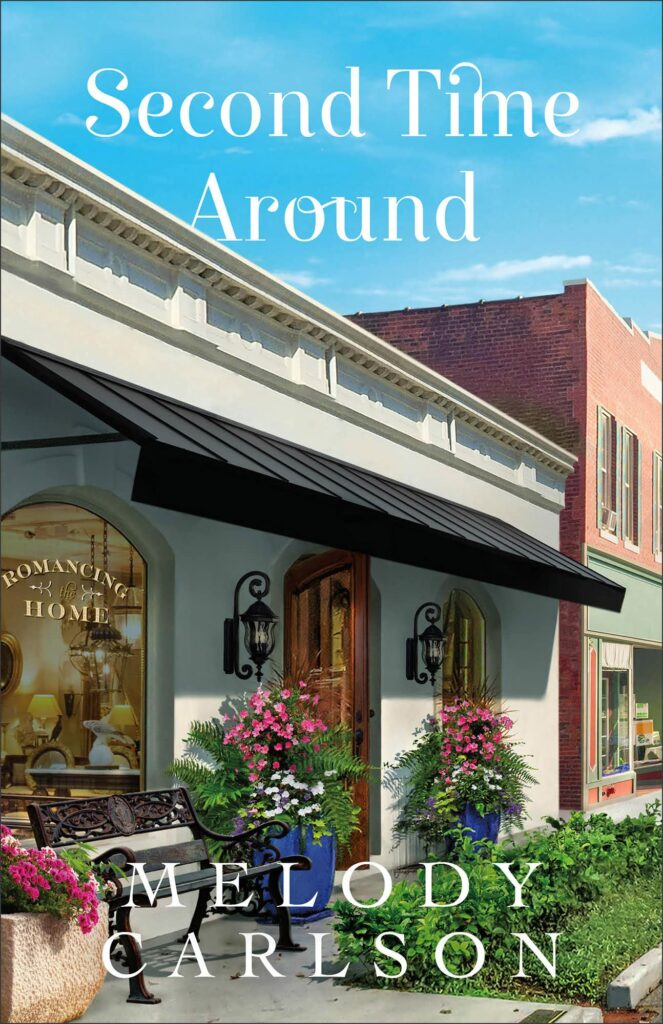 Who doesn't love a second chance?

When empty nester Mallory Farrell inherits her grandmother's run-down tourist shop in Seaport, Oregon, it seems the only sensible thing to do is to sell it. But when her former secret crush, Grayson Matthews, wants to buy the property in order to complete his plans to redevelop the funky town's business district into a soulless, cookie-cutter outdoor mall, Mallory digs in her heels and decides to renovate the property herself.

With a lot of hard work and a little bit of help, Mallory makes incredible progress turning the store into an eclectic home décor shop called Romancing the Home–all while trying to ignore the depressing and decrepit apartment she's living in on the second floor. When the shop catches the eye of a popular renovation TV show producer, Mallory is thrilled–until it becomes clear that her apartment is to be part of the segment as well.

She's tempted to abandon her dreams and the town under a cloud of shame. But perhaps there's more to Grayson than meets the eye. Can he swallow his pride, change his plans, and help Mallory romance her own home–and possibly her life?
Available in eBook, Hardcover, and Paperback
The Metropolitan Affair (On Central Park Book #1)
Jocelyn Green
Releases March 14th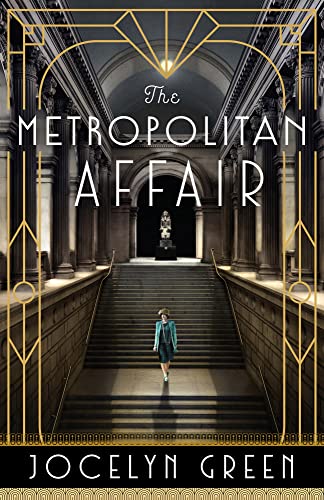 Bestselling author Jocelyn Green sweeps you away in a dazzling novel of secrets, betrayal, and romance within one of New York City's most esteemed museums.

For years her explorer father promised Dr. Lauren Westlake she'd accompany him on one of his Egyptian expeditions. But as the empty promises mounted, Lauren determined to earn her own way. Now the assistant curator of Egyptology for the Metropolitan Museum of Art, Lauren receives two unexpected invitations.

The first is her repentant father's offer to finally bring her to Egypt as his colleague on a new expedition. The second is a chance to enter the world of New York's wealthiest patrons who have been victims of art fraud.

With Egyptomania sweeping the city after the discovery of King Tut's tomb, Detective Joe Caravello is on the hunt for a notorious forger preying on the open wallets of New York's high society. Dr. Westlake is just the expert he needs to help him track the criminal. Together they search for the truth, and the closer Lauren and Joe get to discovering the forger's identity, the more entangled they become in a web of deception and crime.
Available in eBook, Audiobook, Hardcover, and Paperback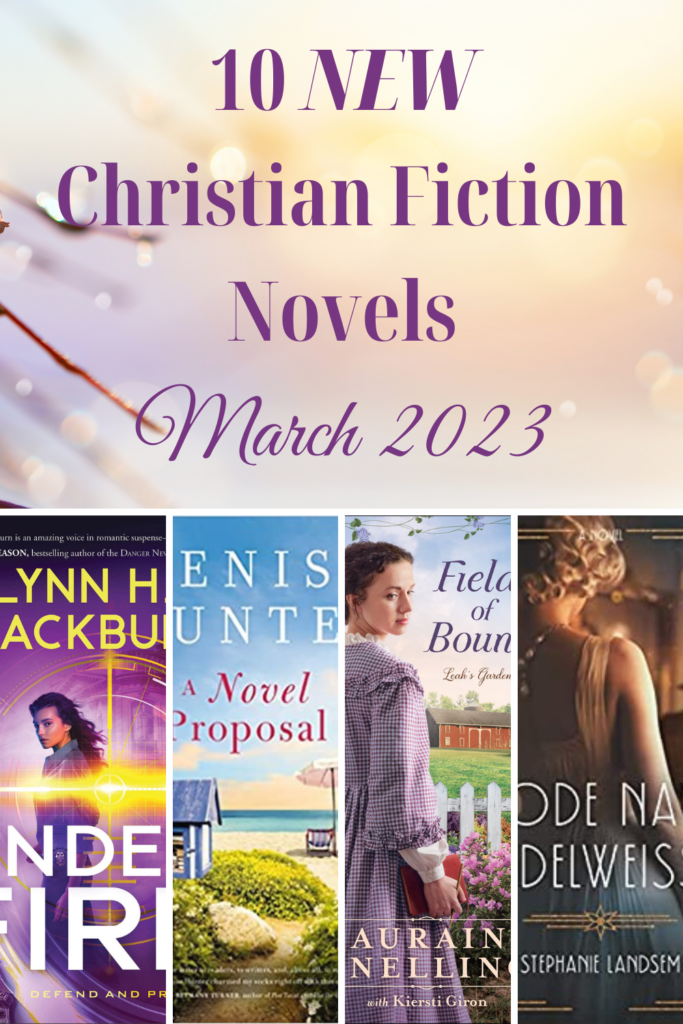 After the Shadows (Secrets of Sweetwater Crossing Book #1)
Amanda Cabot
Releases March 21st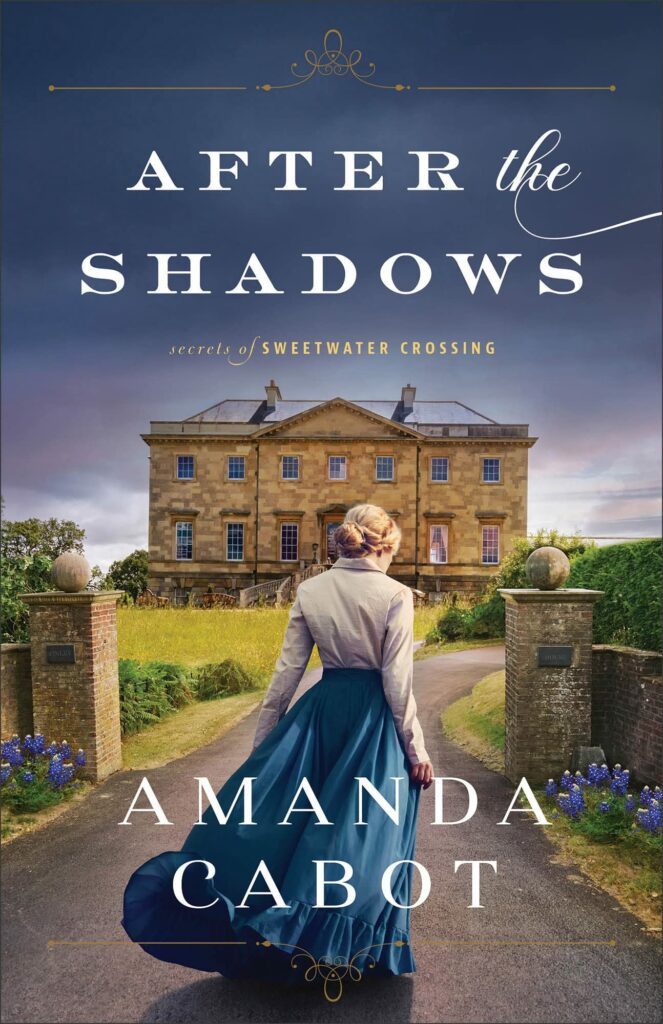 A brighter future awaits–if she can escape the shadows of the past

Emily Leland sheds no tears when her abusive husband is killed in a bar fight, but what awaits her back home in Sweetwater Crossing is far from the welcome and comfort she expected. First she discovers her father has died under mysterious circumstances. Then the house where the new schoolteacher and his son are supposed to board burns, leaving them homeless. When Emily proposes turning the family home into a boardinghouse, her sister is so incensed that she leaves town.

Alone and broke, her family name sullied by controversy, Emily is determined to solve the mystery of her father's death–and to aid Craig Ferguson, despite her fears of men. The widowed schoolmaster proves to be a devoted father, an innovative teacher, and an unexpected ally. Together they must work to unmask a killer and escape the shadows of their own pasts in order to forge a brighter future.

Bestselling author Amanda Cabot transports you to 1880s Texas Hill Country for a brand-new series that will have you flipping pages to solve the mystery and get to the happily-ever-after you long for.
Available in eBook, Hardcover, and Paperback
Fields of Bounty (Leah's Garden Book #3)
Lauraine Snelling
Releases March 21st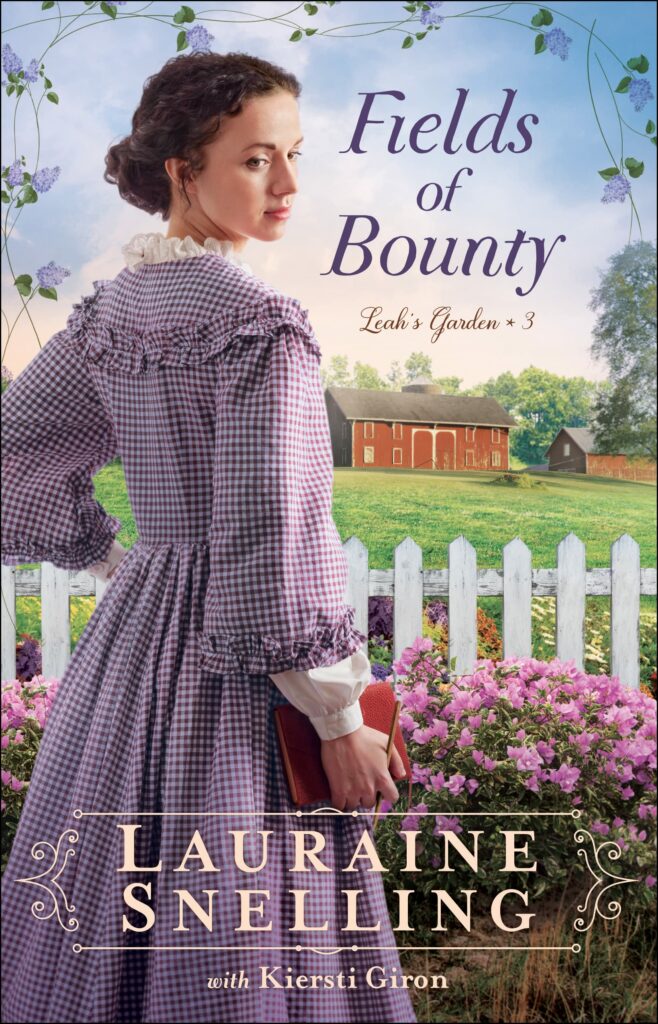 They must set aside their own plans and rely on their faith to bring their true destiny to light.

Lilac Nielsen's dream has come true: handsome young Reverend Ethan Pritchard has finally noticed her. Yet she must balance this new courtship with the pursuit of another dream–the publication of her artwork in a New York paper. She has secretly been submitting a series of drawings under a pen name, and if anyone traces the drawings back to her and finds out where Lilac and her sisters settled, the entire Nielsen family could be in danger.

As their family farm expands and Lilac's relationship with the reverend grows, it's a time of new beginnings. But when a family crisis back in Ohio shakes the Nielsen sisters, can they continue to build the new life they've begun in Nebraska? And will Lilac be prepared for what God has in store for her future?
Available in eBook, Audiobook, Hardcover, and Paperback, Large Print
Releases March 21st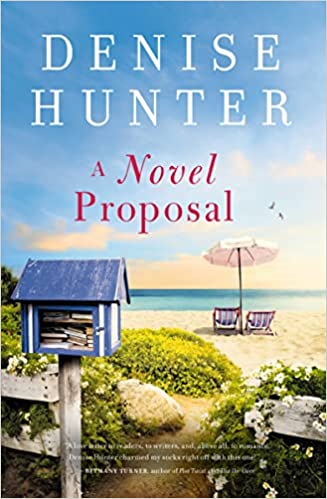 When western novelist Sadie Goodwin must pen a romance novel to rescue her lackluster sales, there's only one tiny problem: she's never been in love.
Desperate to salvage her career, Sadie accepts an invitation to hole up at her friend's beach duplex for the summer and devote herself to this confounding genre. After all, where better to witness love than on the beautiful South Carolina shore?
But Sadie soon finds many ways to procrastinate the dreaded task—like getting to know the beach regulars and installing a Little Free Library on the property. She even attempts conversation with Sam Ford, the frustratingly stubborn neighbor on the other side of the duplex. But things take an unexpected turn when Sadie finds inside her library an abandoned novel with a secret compartment—and a beautiful engage­ment ring tucked inside.
Suddenly, locating the ring's owner becomes the perfect way to put off writing that romance. Sadie draws a reluctant Sam into her mission. And as the two close in on an answer to the mysterious proposal, she discovers a tender side to him. She begins to wonder if he just might make the perfect hero for her romance novel—or maybe even her heart.
From the bestselling author of The Convenient Groom (now a beloved Hallmark Original movie) comes a sweet and sizzling story of a romance writer surprised by her own happily ever after.
Available in eBook, Audiobook, Hardcover, and Paperback
A Brighter Dawn (Amish Memories Book #1)
Leslie Gould
Releases March 28th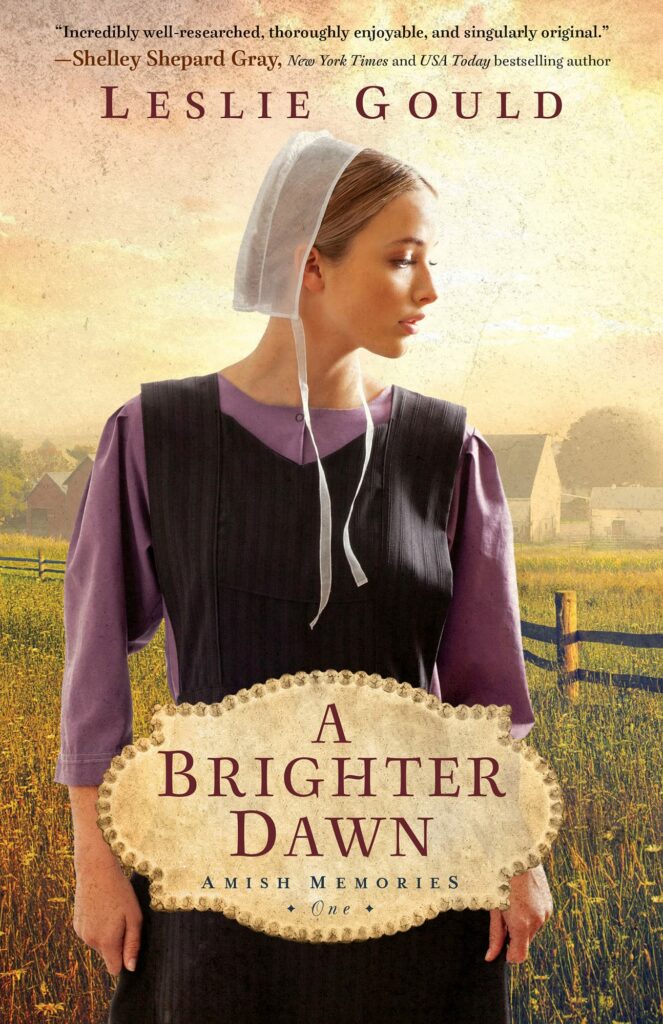 Ivy Zimmerman is successfully navigating her life as a young Mennonite woman, one generation removed from her parents' Old Order Amish upbringing. But when her parents are killed in a tragic accident, Ivy's way of life is upended. As she deals with her grief, her younger sisters' needs, the relationship with her boyfriend, and her Dawdi and Mammi's strict rules, Ivy finds solace in both an upcoming trip to Germany for an international Mennonite youth gathering and in her great-great-aunt's story about Clare Simons, another young woman who visited Germany in the late 1930s.

As Ivy grows suspicious that her parents' deaths weren't, in fact, an accident, she gains courage from what she learns of Clare's time in pre-World War II Germany. With the encouragement and inspiration of the women who have gone before her, Ivy seeks justice for her parents, her sisters, and herself.
Available in eBook, Audiobook, Hardcover, and Paperback
Releases March 31st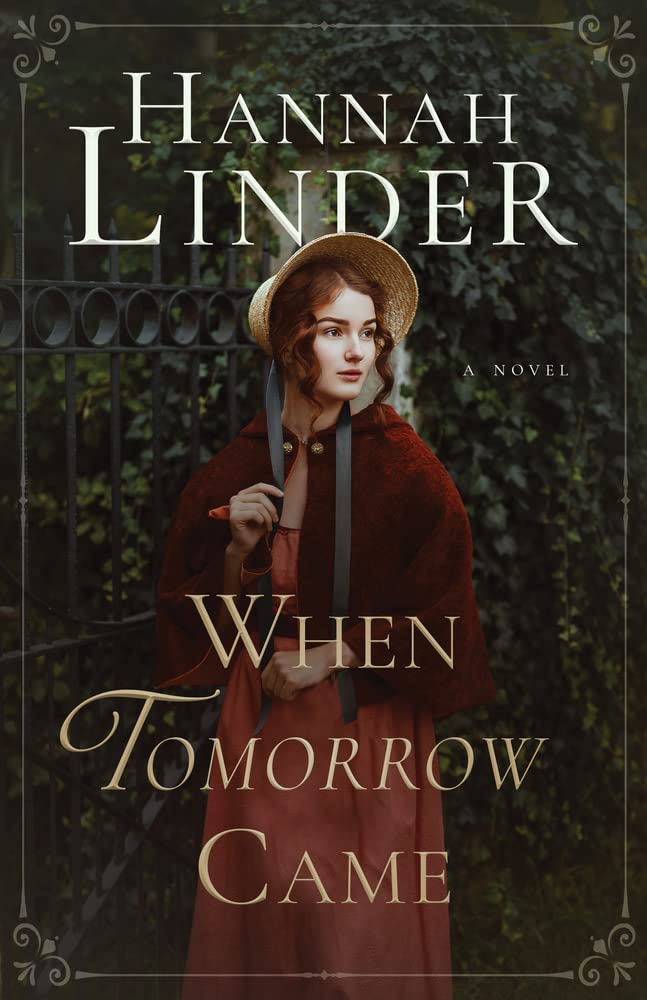 They Waited Their Whole Lives for Their Papa to Return
Nan and Heath Duncan, siblings abandoned by their papa and abused by their guardian, have no choice but to survive on the London streets. When a kind gentleman rescues Nan from such a life, the siblings are separated and raised in two vastly different social worlds. Just when both are beginning to flourish and years have healed some of their wounds, their long-awaited papa returns and reunites them–bringing demands with him. Nan is expected to marry a rich suitor she's never liked, and Heath is expected to forsake his gentle spirit and become the hardened man his father always was.
Dangers unfold, secret love develops, fights ensue, and murder upsets the worlds Heath and Nan have built for themselves.
They've waited their whole lives for their papa to return, for tomorrow to come–but now that it has, will they be able to see through to the truth and end this whirlwind of a nightmare before it costs one of their lives?
Available in eBook, Audiobook, and Paperback