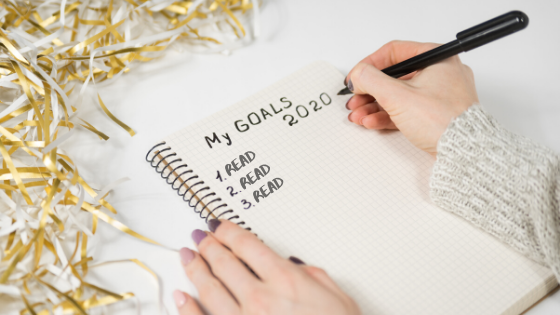 What better way to kick off 2020 than with a book in your hand? All the books below are coming out this winter season.
A couple authors have made a return to my list, two authors I have met in person and enjoyed learning from them (Heidi Chiavoroli and Tessa Afshar), but the rest are new to me. Isn't it wonderful to meet new-to-you authors?
---
Release Date: January 7th, 2020
Historical Fiction
All of England thinks Phillip Camden a monster–a man who deliberately caused the deaths of his squadron. But as nurse Arabelle Denler watches the so-dubbed "Black Heart" every day, she sees something far different: a hurting man desperate for mercy. And when their paths twist together and he declares himself her new protector, she realizes she has her own role to play in his healing.

Phillip Camden would have preferred to die that day with his squadron rather than be recruited to the Admiralty's codebreaking division. The threats he receives daily are no great surprise and, in his opinion, well deserved. What comes as a shock is the reborn desire to truly live that Arabelle inspires in him.

But when an old acquaintance shows up and seems set on using him in a plot that has the codebreakers of Room 40 in a frenzy, new affections are put to the test.
Release Date: January 7th, 2020
Mystery & Suspense
Honorably discharged from the Army after an explosion nearly killed her, former military psychiatrist Brooke Adams has set up shop to help others–but her days of helping military personnel are over. She's got her own battles to fight from her time overseas, and she's not equipped to take on more. Former Army Special Ops Sergeant First Class Asher James could handle anything that war sent his way–terrorists, bombs, bullets. The only thing that scares him now is sleep. As the shadows close in, the nightmares begin.

Finally convinced that he needs help, Asher makes an appointment with a counselor, and Brooke is pressed by her boss to take him on. When he arrives at her office she isn't there–but a dead body is. Brooke is devastated when she walks in, and Asher is a conveniently strong shoulder to cry on. But she can't take him on as a client after sharing such an intimate and unprofessional moment, can she? And he's not sure he can handle sharing his deepest fears with such a beautiful woman.

When it becomes clear that Brooke was the real target of the attack–and that her secrets go even deeper than his own–Asher vows to protect her no matter what.
Release Date: January 7th
Action/Mystery & Suspense
Former pararescue jumper Orion Starr is haunted by the memory of a rescue gone wrong. He may be living alone in Alaska now, but the pain of his failure–and his injuries–has followed him there from Afghanistan. He has no desire to join Hamilton Jones's elite rescue team, but he also can't shirk his duty when the call comes in to rescue three lost climbers on Denali.

Former CIA profiler and psychiatrist Jenny Calhoun's yearly extreme challenge with her best friends is her only escape from the guilt that has sunk its claws into her. As a consultant during a top-secret mission to root out the Taliban, she green-lighted an operation that ended in ambush and lives lost. When her cathartic climb on Denali turns deadly, she'll be forced to trust her life and the lives of her friends to the most dangerous of heroes–the man she nearly killed.

Her skills and his experience are exactly what's needed to prevent another tragedy–but in order to truly set Orion free from his painful past, Jenny will have to reveal hers. They'll have to put their wounds behind them to survive, but at what cost?
Release Date: January 7th
Historical Fiction
For Havyn Powell, growing up on her grandfather Chuck Bondrant's dairy outside the 1904 gold-rush boomtown of Nome, Alaska, offered all she needed. She had the love of her mother, two sisters, and grandfather. But now, at 23, Havyn realizes the stability of her life may soon vanish. Havyn is determined to find a way to keep the family together, but her grandfather's health is declining and everyone seems to be holding secrets from each other, including the handsome, dark-haired stranger who recently arrived.

John Roselli arrives in Nome looking for a steady, consistent job. He has grown tired of the promises of getting rich quick and just wants an honest job with honest pay. His grandfather once knew a Chuck Bondrant, and so when John arrives at the dairy, he's quickly offered a job–and a path to more if he wants it.

Havyn's plan for helping out the family means using her beautiful singing voice and her sisters' musical talent at a local roadhouse. They're an immediate hit, and it looks like her plan will be a success. But the spotlight brings with it dangerous eyes that covet Havyn and are jealous as she and John grow ever closer. But will they realize the peril before it's too late?
Release Date: January 14th
Mystery & Suspense
With historical mysteries, religious intrigue, and political danger, Promised Land asks one momentous question: What if your calling puts you—and your family—in the crosshairs?
Despite their Israeli citizenship, Hana and Daud cannot safely return to their homeland because a dangerous terrorist ring is threatening Daud. Hana is perfectly fine remaining in the United States, working for a law firm in Atlanta, especially when she learns she's pregnant. But Daud can't shake the draw to return home to Israel, even if it makes him a walking target.
Hana is helping her boss plan a huge Middle East summit in Atlanta when Jakob Brodsky, her old friend and former co-litigator, asks for her help with a case. His client is attempting to recover ancient artifacts stolen from his Jewish great-grandfather by a Soviet colonel at the end of World War II. Because the case crosses several national borders, he needs Hana's knowledge and skill to get to the bottom of what happened to these precious artifacts.
Meanwhile, Daud is called in to help a US intelligence agency extract a Ukrainian doctor from a dangerous situation in Egypt. While overseas, he can't resist the call of Jerusalem and thus sets off a series of events that puts thousands of people in danger, including his wife and unborn child.
Bestselling author Robert Whitlow explores the meaning of family and home—and how faith forms the identity of both—in this breathtaking sequel to Chosen People.
Release Date: January 28th
Contemporary Romance
How far will a girl go to win back a guy she can't stand? This funny, sweet, and romantic story proves that opposites do attract—and that God has a sense of humor.
Samuel Payton is a passionate youth pastor in Virginia, but below the surface, he's still recovering from the blow of a failed business and insecurities he can't shake. His coworker, start-up expert Kimberly Foster, is brilliant, fearless, and capable, but years of personal rejection have left her defensive and longing for a family. Two people have never been more at odds—or more attracted to one another. And every day at work, the sparks sure do fly.
When Kimberly's ambitious plans for Sam's ministry butt up against his risk-averse nature, Sam decides that obligations to family trump his work for the church. He quits the ministry and heads home to Australia to help his sister, Jules, save her struggling farm. As Kimberly's grand plans flounder, she is forced to face the truth: that no one can replace Sam. Together they strike up a deal: If Kimberly comes to work on Jules's dairy farm and lends her business brains to their endeavor, then maybe—just maybe—Sam will reconsider his future with the church.
As Kimberly tries her hand at Australian farm life, she learns more about herself than she could've ever expected. Meanwhile Sam is forced to re-evaluate this spunky woman he thought he already knew. As foes slowly morph into friends, they wonder if they might be something even more. But when disaster strikes the farm, will Sam find it within himself to take a risk that could lead to love? And will Kimberly trust God with her future?
Release Date: February 2nd
Mystery & Suspense
Three years ago, a collision between a fast-moving freight train and a school bus full of kids led to devastation and grief on an unimaginable scale. But a fresh clue leads San Antonio police detective Amara Alvarez to the unlikely conclusion that one of the children may still be alive. If she's correct, everything law enforcement believes about the accident is a lie.

With time running out, Amara must convince others–and herself–that despite all evidence to the contrary, the boy lives. And she will do everything in her power to bring him home.
Release Date: February 4th
Historical Fiction
Meg and Sylvie Townsend manage the family bookshop and care for their father, Stephen, a veteran still suffering in mind and spirit from his time as a POW during the Civil War. But when the Great Fire sweeps through Chicago's business district, they lose much more than just their store.

The sisters become separated from their father and make a harrowing escape from the flames with the help of Chicago Tribune reporter Nate Pierce. Once the smoke clears away, they reunite with Stephen, only to learn soon after that their family friend was murdered on the night of the fire. Even more shocking, Stephen is charged with the crime and committed to the Cook County Insane Asylum.

Though homeless and suddenly unemployed, Meg must not only gather the pieces of her shattered life, but prove her father's innocence before the asylum truly drives him mad.
Release Date: February 4th
Time Slip
Boston, 1773
Emma Malcolm's father is staunchly loyal to the crown, but Emma's heart belongs to Noah Winslow, a lowly printer's assistant and Patriot. But her father has promised her hand to Samuel Clarke, a rapacious and sadistic man. As his fiancée, she would have to give up Noah and the friends who have become like family to her―as well as the beliefs she has come to embrace.

After Emma is drawn into the treasonous Boston Tea Party, Samuel blackmails her with evidence that condemns each participant, including Noah. Emma realizes she must do whatever it takes to protect those she loves, even if it means giving up the life she desires and becoming Samuel's wife.

Present Day
Lieutenant Hayley Ashworth is determined to be the first woman inducted into the elite Navy SEALs. But before her dream can be realized, she must return to Boston in order to put the abuse and neglect of her childhood behind her. When an unexpected encounter with the man she once loved leads to the discovery of a tea chest and the document hidden within, she wonders if perhaps true strength and freedom are buried deeper than she first realized.

Two women, separated by centuries, must find the strength to fight for love and freedom. . . and discover a heritage of courage and faith.
Release Date: February 4th
Biblical Fiction
A woman with a devastating secret. A man bent on proving his worth. A chance encounter that catapults them into the heart of history.

When the daughter of a prominent Roman general meets a disinherited Jewish immigrant, neither one can dream of God's plan to transform them into the most influential couple of the early church. Nor can they anticipate the mountains that will threaten to bury them. Their courtship unwittingly shadowed by murder and betrayal, Priscilla and Aquila slowly work to build a community of believers, while their lives grow increasingly complicated thanks to a shaggy dog, a mysterious runaway, and a ruthless foe desperate for love. But when they're banished from their home by a capricious emperor, they must join forces with an unusual rabbi named Paul and fight to turn treachery into redemption.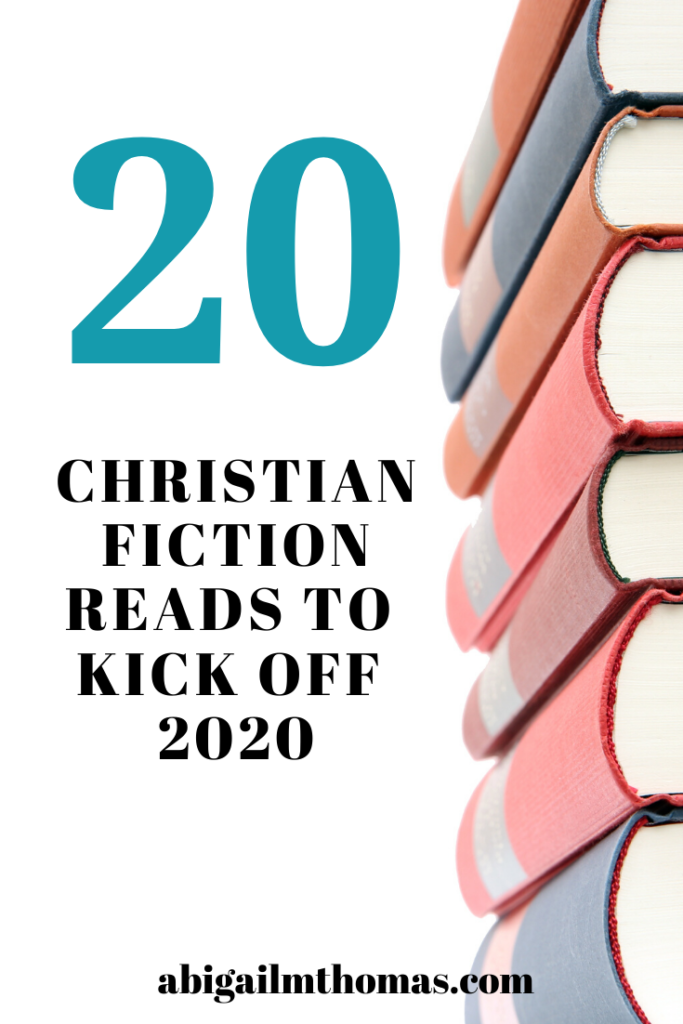 Release Date: February 4th
Contemporary Fiction
Executive assistant Lexa is eager for a much-deserved promotion, but her boss is determined to keep her underemployed.
Literature professor Jett is dealing with a broken heart, as well as a nagging suspicion his literary idol, Gordon Phipps Roth, might be a fraud.
Uber driver Chuck just wants a second chance with his kids.
Aging widower Ed is eager to write the true story of his incredible marriage.
Coral, queen of the cosmetics industry, has broken her engagement and is on the verge of losing her great grandmother's multimillion-dollar empire.
When all five New Yorkers receive an anonymous, mysterious invitation to the Fifth Avenue Story Society, they suspect they're victims of a practical joke. No one knows who sent the invitations or why. No one has heard of the literary society. And no one is prepared to bear their deepest secrets to a roomful of strangers.
Yet curiosity and loneliness bring them back week after week to the old library. And it's there they discover the stories of their hearts, and the kind of friendship and love that heals their souls.
Release Date: February 18th
Contemporary Fiction
One night changes everything for three women. . . .

When Addison Killbourn's husband is involved in a car accident that leaves a woman dead, her perfectly constructed life crumbles apart. With her husband's memory of that night gone and the revelation of a potentially life-altering secret, Addison has to reevaluate all she thought she knew.

Emilia Cruz is a deputy bearing a heavy burden far beyond the weight of her job. Her husband is no longer the man she married, and Emilia's determined to prevent others from facing the same hardship. When she's called to the scene of an accident pointing to everything she's fighting against, she's determined to see justice for those wronged.

Brianne Demanno is hiding from reality. She was thriving as a counselor, but when tragedy struck a beloved client, she lost faith in herself and her purpose. When her neighbors, the Killbourns, are thrown into crisis, Brianne's solitary life is disrupted and she finds herself needed in a way she hasn't been in a while.

As the lives of these women intersect, they can no longer dwell in the memory of who they've been. Can they rise from the wreck of the worst moments of their lives to become who they were meant to be?
Release Date: March 1st
Historical/Mystery & Suspense
Fiction Based on Strange, But True, History

True, riveting stories of American criminal activity are explored through a unique stories of historical romantic suspense. Collect them all and be inspired by the hope that always finds its way even in the darkest of times.

Based on real events beginning in 1797 — Rachel Taylor lives a rather mundane existence at the way station her family runs along the Wilderness Road in Tennessee. She attends her friend's wedding only to watch it dissolve in horror has the groom, Wiley Harpe, and his cousin become murderers on the run, who drag their families along. Declaring a "war on all humanity," the Harpes won't be stopped, and Ben Langford is on their trail to see if his own cousin was one of their latest victims. How many will die before peace can return to the frontier?
One Little Lie (The Pelican Harbor Series #1)
Colleen Coble
Release Date: March 3rd
Mystery & Suspense
It started with one little lie. But Jane Hardy will do everything in her power to uncover the truth in this gripping new romantic suspense.
Jane Hardy is appointed interim sheriff in Pelican Harbor, Alabama, after her father retires, but there's no time for an adjustment period. When her father is arrested for theft and then implicated in a recent murder, Jane quickly realizes she's facing someone out to destroy the only family she has.
After escaping with her father from a cult fifteen years ago, Jane has searched relentlessly for her mother—who refused to leave—ever since. Could someone from that horrible past have found them?
Reid Bechtol is well-known for his documentaries, and his latest project involves covering Jane's career. Jane has little interest in the attention, but the committee who appointed her loves the idea of the publicity.
Jane finds herself depending on Reid's calm manner as he follows her around filming, and they begin working together to clear her father. But Reid has his own secrets from the past, and the gulf between them may be impossible to cross—especially once her father's lie catches up with him.
Release Date: March 3rd
Historical Fiction/Suspense
Ten years after her parents were killed, Evelyn Radcliffe is once more homeless. The orphanage that was her refuge and later her workplace has burned to the ground, and only she and a young orphan girl have escaped. Convinced this must be related to her parents' murders, Evelyn flees with the girl to Mesquite Springs in the Texas Hill Country and finds refuge in the home of Wyatt Clark, a talented horse rancher whose plans don't include a family of his own.

At first, Evelyn is a distraction. But when it becomes clear that trouble has followed her to Mesquite Springs, she becomes a full-blown disruption. Can Wyatt keep her safe from the man who wants her dead? And will his own plans become collateral damage?

Suspenseful and sweetly romantic, Out of the Embers is the first in a new series that invites you to the Texas Hill Country in the 1850s, when the West was wild, the men were noble, and the women were strong.
Release Date: March 3rd
Contemporary Romance
Home is the place to heal, right? At least, that's what Dillon Michaels is hoping as she leaves her disappointing career and nonstarter love life behind to help her grieving and aging grandfather on his small Oregon farm. The only problem? Her eccentric mother beat her there and has taken over Dillon's old room. After a few nights sleeping on a sagging sofa, Dillon is ready to give up, until she receives an unlikely gift–her grandfather's run-down vintage camp trailer, which she quickly resolves to restore with the help of Jordan Atwood, the handsome owner of the local hardware store.

But just when things are finally beginning to run smoothly, Dillon's noncommittal ex-boyfriend shows up with roses . . . and a ring.

Full of quirky characters, family drama, and sweet romance, The Happy Camper will have you scouring Craigslist for your own diamond-in-the-rough camper to restore and haunting your local hardware store for a handy guy to help your dreams come true.
Release Date: March 3rd
Historical Fiction
Portland, Oregon, 1879. Nancy Pritchard finds herself a widow with a world of problems when her deceased husband's schemes start to come to light. As she searches through the pieces of her loveless marriage, Nancy realizes there is a lot that she didn't know about this man.

Seth Carpenter is a childhood friend of Nancy's who has recently returned to Portland. He's delighted to see her again, and as a lawyer, he is able to help her sort through the legal aspects of her husband's death. But there's more to him than meets the eye, and his job will take him into a darker side of Nancy's life–a side she didn't even know existed. As they search for the truth behind her husband's death, their attraction to each other creates complications, and the threat to Nancy increases. Can Seth be honest with her about who he really is and why he's come to Portland? And can Nancy bear another betrayal?
Release Date: March 31st
Contemporary Fiction
Lauren Bailey may be a romantic at heart, but after a decade of matchmaking schemes gone wrong, there's only one match she's committed to now–the one that will make her a mother. Lauren is a dedicated first-grade teacher in Idaho, and her love for children has led her to the path of international adoption. To satisfy her adoption agency's requirements, she gladly agreed to remain single for the foreseeable future; however, just as her long wait comes to an end, Lauren is blindsided by a complication she never saw coming: Joshua Avery.

Joshua may be a substitute teacher by day, but Lauren finds his passion for creating educational technology as fascinating as his antics in the classroom. Though she does her best to downplay the undeniable connection between them, his relentless pursuit of her heart puts her commitment to stay unattached to the test and causes her once-firm conviction to waver.

With an impossible decision looming, Lauren might very well find herself choosing between the two deepest desires of her heart . . . even if saying yes to one means letting go of the other.
Release Date: March 31st
Biblical Fiction
Thomas and Tasmin, twin siblings hired to oversee a wedding feast in Cana, worry when the host runs out of wine . . . until a guest tells Tasmin to have the servants fill the pitchers by the gate with water from the cistern. Reluctantly, she obeys and is amazed when rainwater turns into the finest wine ever tasted in Cana.

When Thomas impulsively decides to follow the teacher from Nazareth, he and Tasmin argue–since the twins have been together since the womb, Tasmin can't accept losing her brother to some magician-prophet. Aided by Jude, younger brother to Jesus of Nazareth, she decides to follow the Nazarene's group and do whatever she must to mend the fractured relationship and bring her brother home.
Release Date: February 18th
Romantic Suspense
"Life is spiraling out of control for pediatric nurse, Juliet Farr. Heart-broken, grief-stricken, and experiencing a crisis of faith—now she is the prime target for a crazed killer. When her ex-boyfriend, detective Max Bennett, returns to work the case in the Oregon Coast, he knows sharing the truth behind their break-up will destroy any possibility of a second chance together.
A manuscript, a maniac, and a mother's love propel Juliet's flight to a beach in Mexico as she desperately pursues hope and healing. Will she ever find freedom from the ache of abandonment? And when a troubled soul chooses Juliet as his perfect victim, can Max prove his love for her by risking his own life? Or will Orphan Beach be the end of their story?"
Disclosure: As an Amazon Associate, I do earn a very small commission from qualifying purchases.
All descriptions come from Amazon except for The Orphan Beach which comes from Laura's website.