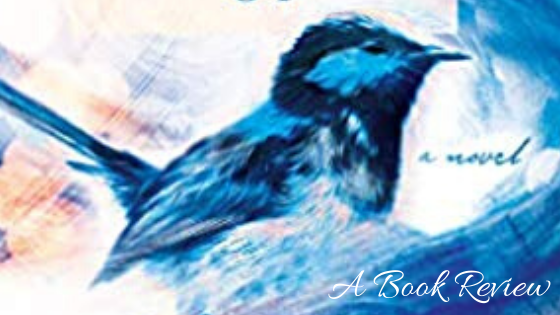 "It's like the guardrails on your life are gone," Wren had once explained to her, "You think you're going crazy because you can't trust what your body is saying. You feel like you're going to die, like you've completely lost control, and you don't know if you're safe or not. And it doesn't help when someone keeps saying, 'You're okay,' because you're not okay."
Shades of Light by Sharon Garlough Brown is more than a novel, more than a piece of fiction. It brings you deep into the pit of depression and drags you around in the mind of a woman struggling with mental health. As an onlooker, I could appreciate the insights the author allowed me to see through the eyes of her main character, Wren, a thirty-year-old social worker who checked herself into the hospital seeking a solution to her panic attacks, something she has experienced since the age of nine.
There are lessons to be learned in this story, lessons that taught me about my own faith. The common advice a Christian prescribes another is, "Pray and stay in the Scriptures." As "easy" as that may sound, as surefooted or grounded, it's not always possible for someone struggling with mental health to do. It's not what they need, not at that exact moment. What they need is for someone to be there for them, to watch over them. Someone with whom they can talk to when they're ready, but not to give opinions unless asked. Even then, using caution.
The overarching story of Shades of Light is how Wren deals with her problems from the time she enters the hospital until the time she leaves and stretches into a new, unexplored life. But other characters are prominent throughout the story as well. Wren's mother, Jamie, for instance, struggles with the knowledge that her daughter has to go through this journey. As a mother, she wants to make everything right, smooth out the wrinkles for her. Jamie struggles with her own emotions and self-blame. She also struggles with wanting to shake Wren free, to tell her to "Snap out of it."
Living too far away to keep constant watch over Wren, Jamie enlists the help of Wren's great-aunt, Kit. Kit has had her own struggles in life and can be a "companion in misfortune," as Wren likes to call people who walk a difficult path. Wren finds herself giving up her apartment and taking up residency in Kit's home. Because going back to social work — a stressful and emotional job — has the potential to set Wren off and send her back to the hospital at any given time, Wren quits and begins to work as a cleaner at Kit's church. It's a job without stress that she can have until she is ready to move on.
The life, letters, and paintings of Vincent Van Gogh weave themselves throughout the entire story. This artist and his works are what Wren can hold onto, what she can identify with. It was through Wren's explanations that I was able to learn more about Van Gogh than I ever had in elementary and junior high school art classes. I wanted to look up his paintings and see for myself what Wren was describing. More than just Starry Night or his self-portrait, yet even those had deeper meanings than I had realized.
As an artist herself, though she would tell you otherwise if given a chance, Wren was tasked with a special project: paint. With her paint, she would try to bring the Scriptures to life just as Van Gogh had done for her. But she struggles with finding her own voice in her work.
God is in the story, from cover to cover, but He's different for each person. Never too distant, yet not as close as perhaps He should be, especially for Wren. Still, her quest for God through prayer, through people, and through art is evident and thought-provoking.
Many events and emotions come into play in this story – highs and lows, the good, the bad, and, yes, the ugly. But there is growth even if it may be slow. The story does not end with a neat little bow, nor should it have. And for that, I am grateful to the author.
The depth of this story may make it a slower read as it did for me, but the time spent is well worth it. Shades of Light leaped its way up toward the top of my favorites list. It's one I have already been recommending, and one I will continue to. It's worth the read and perhaps, a group study. I pray that Sharon Garlough Brown's novel touches you as it did me.
---
Purchase the Study Guide
---
Other Books by Sharon Garlough Brown
---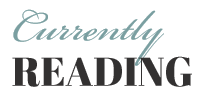 Disclosure: As an Amazon Associate, I do earn a very small commission from qualifying purchases.