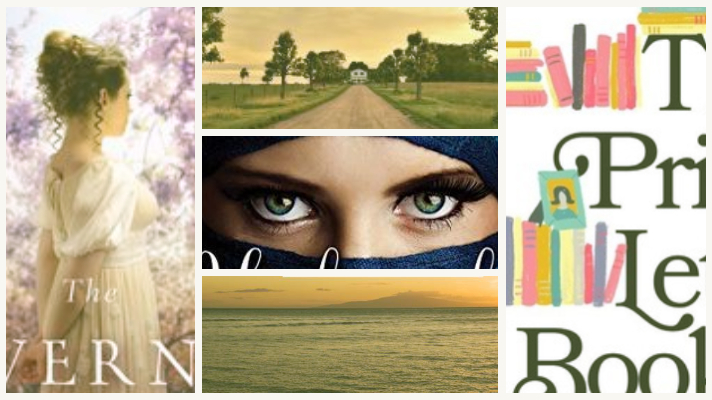 Okay, so 2019 started two months ago, so I'm a little behind, but here are 5 books that I plan on reading that are brand new this year.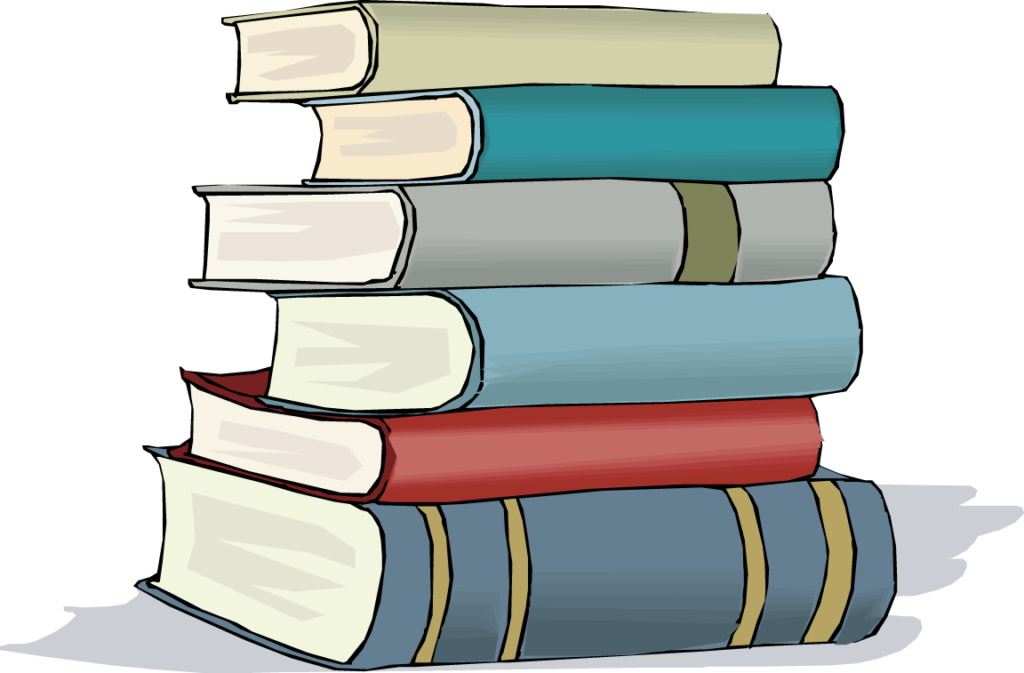 Each book is by an author that I have not read before, so that excites me (maybe I'll find a new author to love!).
This also means that I really don't know what to expect, but it's fun to take chances on the unknown in reading. After all, when I finally finish writing the stories I'm working on, I would love for someone to take a chance on me (and now I'm singing Mama Mia songs).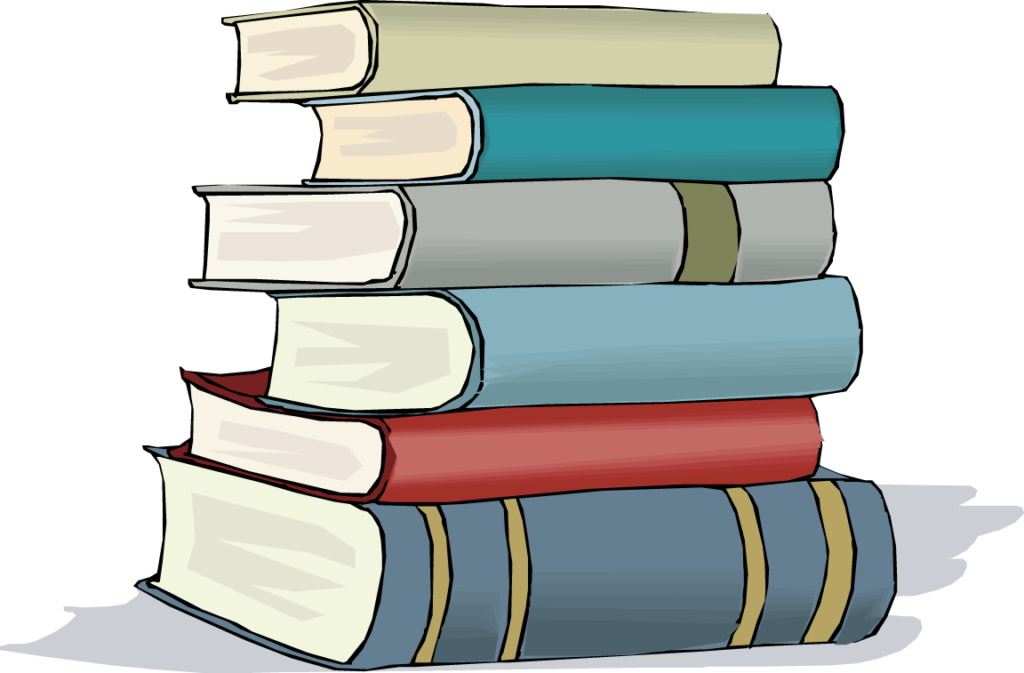 I also at least tried to get books from different genres even though they are all in the same Christian category. (I must admit, I don't have any "bonnet" fiction…someone please try to convince me that they are worth reading…I admittedly haven't tried and don't know if I want to).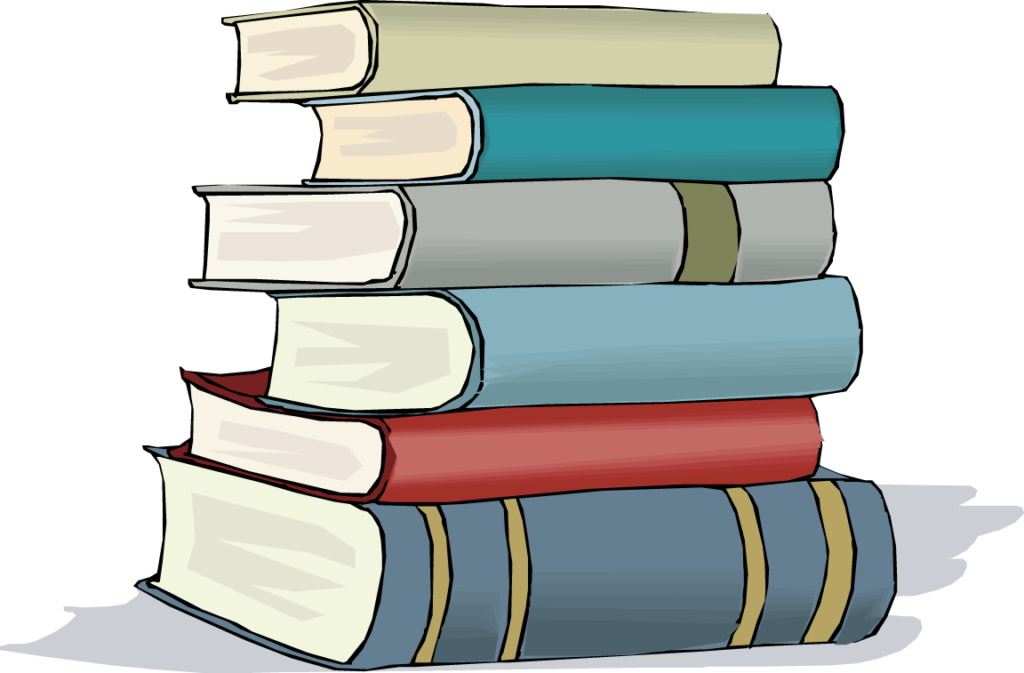 And…each book comes out in a different month, so it helps spread my reading out without being overwhelming or wondering "What am I going to read next?"
There are only 5 books on this list. I will be looking at books again as I go and see what will be coming out the second half of the year (these are up through July and are missing February and June). This will at least get me (and maybe you) through half of the year!
Each title is clickable if the book sounds good and you want to pre-order it through Amazon.com* (with the exception of the last book (details on that will be coming soon!)

All descriptions are not my own. My words are in the blue 🙂
---
by Erin Bartels
Contemporary meets Historical/Mystery & Suspense/Inspirational
Released: January 1, 2019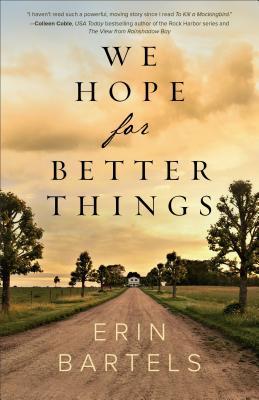 When Detroit Free Press reporter Elizabeth Balsam meets James Rich, his strange request– that she look up a relative she didn't know she had in order to deliver an old camera and a box of photos–seems like it isn't worth her time. But when she loses her job after a botched investigation, she suddenly finds herself with nothing but time.
At her great-aunt's 150-year-old farmhouse, Elizabeth uncovers a series of mysterious items, locked doors, and hidden graves. As she searches for answers to the riddles around her, the remarkable stories of two women who lived in this very house emerge as testaments to love, resilience, and courage in the face of war, racism, and misunderstanding. And as Elizabeth soon discovers, the past is never as past as we might like to think.
Debut novelist Erin Bartels takes readers on an emotional journey through time–from the volatile streets of 1960s Detroit to the Underground Railroad during the Civil War–to uncover the past, confront the seeds of hatred, and discover where love goes to hide.
Why I picked it:
I love reading books that look back into time from the present day. The juxtaposition of the lives of those who have shared the same home or the same article of clothing, furniture, etc, is fascinating.

Other books I've read (well, listened to on Overdrive) that come to mind in this capacity are
That Summer by Lauren Willig and The Wedding Dress by Rachel Hauk

---
Sarah E. Ladd
Christian Historical Fiction/Romance
Paperback Release Date: April 16, 2019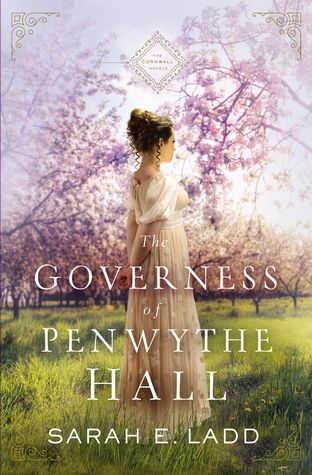 Cornwall, England, 1811
Blamed for her husband's death, Cordelia Greythorne fled Cornwall and accepted a governess position to begin a new life. Years later her employer's unexpected death and his last request to watch over his five children force her to reevaluate. She can't abandon the children now that they 've lost both parents, but their new guardian lives at the timeworn Penwythe Hall . . . back on the Cornish coast, she tries desperately to forget.
Jac Trethewey is determined to revive Penwythe Hall's once-flourishing apple orchards, and he'll stop at nothing to see his struggling estate profitable again. He hasn't heard from his brother in years, so when his nieces, nephews, and their governess arrive unannounced at Penwythe Hall, he battles both grief of this brother's death and bewilderment over this sudden responsibility. Jac's priorities shift as the children take up residence in the ancient halls, but their secretive governess—and the mystery shrouding her past—proves to be a disruption to his carefully laid plans.
Rich with family secrets, lingering danger, and the captivating allure of new love, this first book in the Cornwall Novels series introduces us to the Twethewey family and their search for peace, justice, and love on the Cornish coast.
Why I picked it:
Lives are changed abruptly, and each person needs to make the decision of how they're going to move on, what they're going to do with the situations they have been given. What will they choose? The children also bring another level to the choices that need to be made.
Bonus:
1. The heroine's name is Cordelia, and so is my daughter's (though her nickname is Cori, not Delia)
2. It takes place in the same year Jane Austen, an amazing author, published Sense & Sensibility

---
Katherine Reay
Christian Contemporary
Paperback Release Date: May 14, 2019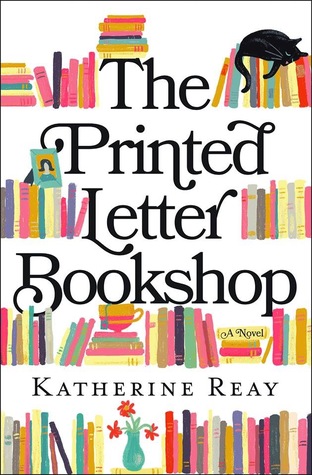 When attorney Madeline Carter inherits her aunt's bookstore in a small town north of Chicago, she plans to sell it and add the proceeds to her nonexistent "investment portfolio." But plans change when Madeline discovers the store isn't making money and she gets passed over for promotion at her firm. She quits in protest, takes the train north, and decides to work at the store to prep it for sale. Madeline soon finds herself at odds with employees Jessica and Courtney; when she also finds herself attracted to an affianced man, it only confuses the entire situation.
After blowing up her marriage two years earlier, Jessica has found solace working at the bookstore and a kindred spirit within its owner, Maddie Cullen. But when Maddie dies and her niece, Madeline, barges in like a bulldozer, Jessica pushes at the new owner in every way–until she trips over common ground. Soon the women are delving into online dating and fashion makeovers, and Jessica feels the pull to rediscover her art, a love she thought long behind her.
After a night of bad decisions leaves the store in peril, Courtney arrives and tries to save the day. While she, too, found sanctuary in the little bookstore, she knows it's under-insured, in the red, and will never survive. When she discovers her teenage daughter has played a part in vandalizing the store, Courtney taps into strength she didn't know existed–or had long forgotten. The quietest of the three, she steps up and finds a way to save her family, the store, and the precious friendships that have grown within it.
The Printed Letter Bookshop is the story of friends who find each other–and themselves–in a place none of them ever expected.
Why I picked it:
An opportunity drops into Madeline's lap that she has to decide what to do with. Is it positive or negative? A story where people from different areas of life come together and form a friendship? That can be a fun read. I'm interested in learning about each woman who can make (or break) this bookshop, where they came from, where they're going.
Bonus:
It takes place in a BOOKSHOP. That's a definite BONUS.

---
Diana Wallis Taylor
Historical Fiction/Ancient
Paperback Release Date: July 2, 2019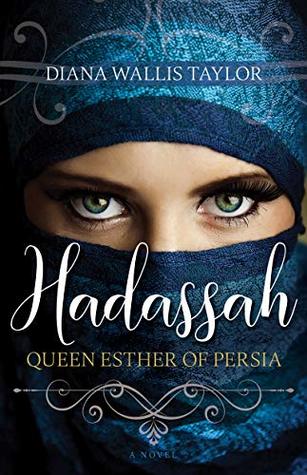 One of the great heroines of the Old Testament, Hadassah was a beautiful, graceful young woman who put her faith in God and her guardian, her cousin Mordecai.
She dreams of marrying Shamir, a tall, handsome, studious young man who is the rabbi's son. Her heart beats faster when she hears the sound of his deep voice as he reads the Torah. And she hopes that he will visit Mordecai soon to present a betrothal request.

Then, an upheaval in King Xerxes's palace changes everything. Queen Vashti has been banished and an edict goes out for all qualified young virgins throughout the empire to be taken to the palace as he searches for a new queen.

Fear strikes in the hearts of many, including Mordecai, as he realizes Hadassah will be taken. To hide her identity as a Jew, he tells her to go by the name of Esther. Since he works as a record-keeper at the king's gates, he can keep tabs on how she is doing.

Hadassah: Queen Esther of Persia imagines what life was like for the woman who saved her people—and perhaps found love in the process.
Why I picked it:
I love reading the story of Esther in the Bible. Her story is definitely one of my favorites. She has such strength and courage that only could be achieved through her firm belief in the God she serves.

The idea of an author taking a real person from the Bible and writing his or her story through a different lens (as Francine Rivers does in A Lineage of Grace) intrigues me. We don't really know what they were thinking, or how exactly they lived, but it's wonderful to interact with them in a new, more personal way.

---
And now I'm excited to announce the anticipated publication of a book by a fellow Hope*Writer, Laura Thomas! I have been blessed to be able to be on Laura's Launch Team, and I cannot wait to get my hands on an advanced reader copy! Once I am able to read it, I will be reviewing it on a Fiction Friday post. I will also have information on how you can get this book .
(I am anticipating amazing things!)
Laura Thomas
Christian Romantic Suspense
Release Date: March 12, 2019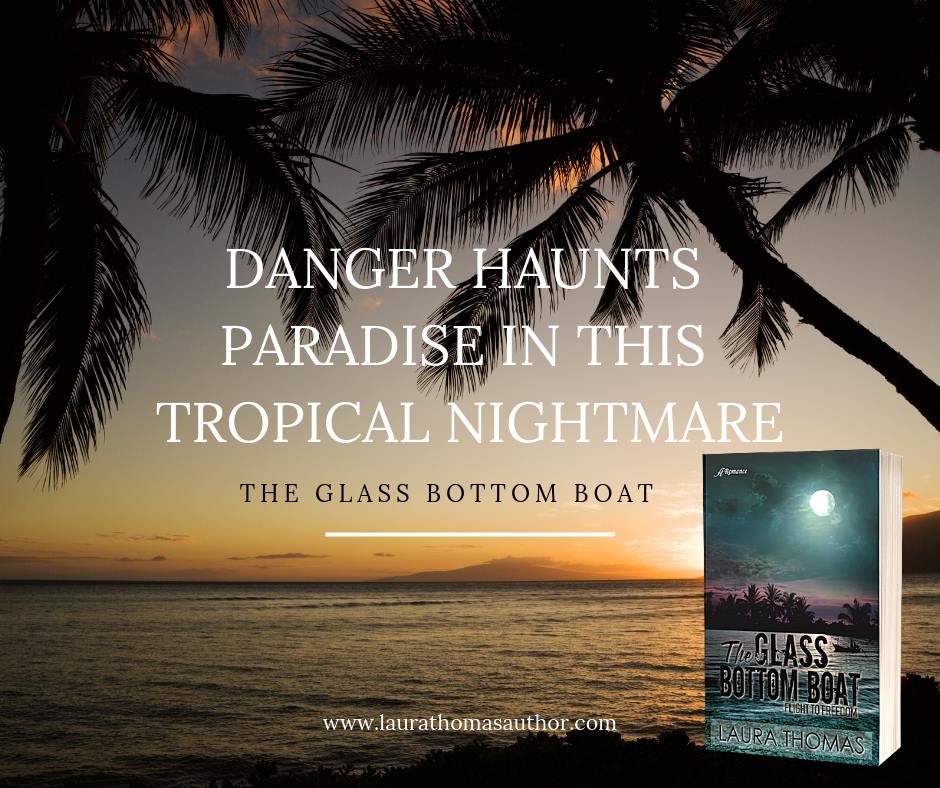 "Surrounded by the romantic paradise of her sister's destination wedding in Jamaica, Madison Grey realizes she must overcome her paralyzing fear of the ocean—and her broken heart— to start living again. Luke Alexander, the groom's brother, is a missionary who has come to terms with a life of singleness—until he meets Madison.
During the wedding, their personal connection intensifies when a stalker stirs up haunting memories of her gold-digging ex-fiancé. After Madison mysteriously disappears and the newlyweds receive a ransom note, Luke dives into action to find her. Will he save Madison in time or will she be forced to suffer her worst nightmare… in the depths of a glass bottom boat?"
Why I chose this book (I didn't have to be on her team):
For one, I did want to support a fellow Hope*Writer with her latest book, and I love the fact that Laura's is a fiction piece.

But…I am intrigued. The need to overcome (paralyzing) fear and a broken heart is a great concept, but then you add in more layers with the suspensefulness of the disappearance, and the fact that Madison may have to actually face her fear.

You can find out more about Laura, The Glass Bottom Boat, and her other books at laurathomasauthor.com
---
And that's my list for the first half of 2019!
I would love to hear if you have anything on your "To Read" list for this year. Do you know of any authors coming out with a new (or first) book this year? Are you? Share in the comments below!
---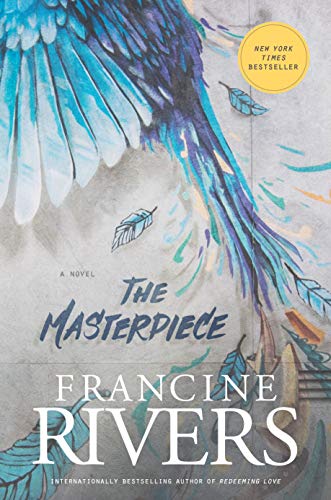 And I'm currently reading:
Disclosure: As an Amazon Associate, I do earn a very small commission from qualifying purchases.