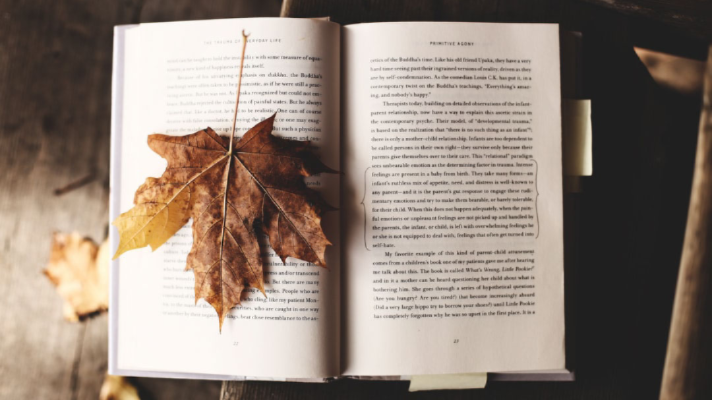 Fall is the time for pumpkins, falling leaves, and curling up with a warm blanket and a good book. Below is a list of books coming out this fall (or close enough to it). I've added the ones that sounded most interesting and had at least two formats.
Let me know if you choose any of these books to read. I'd love to know what you thought of them!
---
Colleen Coble
Release date: September 10th, 2019
Harper Taylor is used to being alone—after all, she grew up in one foster home after another. Oliver Jackson finally took her under his wing when she was a runaway teenager, and now Harper pours her marine biology knowledge into Oliver's pen shell research. But she's never stopped wishing for a family of her own.
So when a DNA test reveals a half-sister living just two hours away, Harper is both hopeful and nervous. Over warm cinnamon rolls, Harper and Annabelle find striking similarities in their stories. Is it just a coincidence that both their mothers died tragically, without revealing Harper and Annabelle's father's name?
Beverly Lewis
Release Date: September 17th, 2019
As the only daughter, Sylvia Miller of TheTinderbox has always held a special place in her Old Order family, one Adeline Pelham jeopardizes when she shows up at the Millers' Hickory Hollow farm. It isn't that Adeline means to be a threat, but her very existence is a reminder of the painful secret that has so recently upended the Miller household. And with Sylvia and her mother still struggling to come to terms with that news, this is a challenging time to welcome an Englisher–especially this Englisher–into their midst.
Melanie Stevenson
Release Date: September 17th
One woman finds herself bound to a past she cannot forget.
Another, driven by past choices she can neither change nor accept.
It's been over a year. That should be enough time to forget a first love. But aspiring artist Katie Banks is still waiting. Not even Justin Burke, her university classmate, has been able to erase the hurt Aiden Ford inflicted, or weaken Katie's resolve to never date a man who doesn't share her faith. When Katie accepts a scholarship to study in Paris, it places much-needed distance between her and Justin. But love still eludes her, until a stormy night and a tragic accident changed everything. The possibility that she and Aiden might be able to find their forever love this time both excites and terrifies Katie. Can she forgive past hurts, or will the walls she's built to protect herself keep love a distant dream?
Charlotte Hubbard
Release Date: September 24th, 2019
Recently widowed after twenty years of marriage, Frances Lehman is only just tasting the freedom and opportunity that her Promise Lodge friends enjoy. So she's not about to be pressured into marriage by her widowed brother-in-law, even if she and her daughter have no real means of support. Much more promising is her new friendship with Preacher Marlin Kurtz, though their respective families don't see their relationship as proper . . .
When Frances suffers a serious injury, she's determined to prove she can recover—and remain
independent—without burdening Marlin. Now, with his steadfast belief in real love tested, Marlin's hope is that Promise Lodge's irrepressible residents can help him restore Frances's joy—and that faith will show them a way to turn their fragile second chance into a blessed and abiding future together . . .
Lillian Duncan
September 27th, 2019
Angelina Matthews has everything—riches, fame, and beauty—until the day she's kidnapped and trapped in a basement with a madman, wearing only a stained t-shirt. The dirt is his—the blood is hers. Tormented and tortured, she cries out to God. Help comes in the form of Nate Goodman. When their paths cross months later, Nate discovers Angelina is still trapped—not in a basement but in the memories she can't escape. Nate knows all about being trapped, and getting un-trapped. As an ex-Chicago cop he's had his own demons to wrestle, but his faith helped him to move forward. He reaches out to Angelina whose paranoid delusions have her trapped still. But are they delusions after all?
Misty M. Beller
Release date: October 1st, 2019
Ingrid Chastain readily agreed to accompany her father to deliver vaccines to a mining town in the Montana Territory. She never could have anticipated a terrible accident would leave her alone and badly injured in the wilderness. When rescue comes in the form of a mysterious mountain man who tends her injuries, she's hesitant to put her trust in this quiet man who seems to have his own wounds.
Micah Bradley left his work as a doctor after unintentionally bringing home the smallpox disease that killed his wife and daughter. But his self-imposed solitude in the wilds of Montana is broken when he finds Ingrid in desperate need of medical attention, and he's forced to face his regret and call on his doctoring skills once again.
Davis Bunn
Release date: October 1st, 2019
Young line producer Danny Byrd is well-known in Hollywood for being someone who gets things done on time and under budget. But when his reputation takes a beating after his partner–and former best friend–makes off with their investors' money, Danny has but one chance to redeem himself and restore his ruined career.
LA lawyer Megan Pierce has sacrificed years of her life proving herself to her impossible bosses only to find herself disgusted at their snobbery and their specious business practices. When an opportunity to actually make a difference comes her way, she knows she has to grab it–even though she's not entirely clear what "it" is.
Regina Scott
Release date: October 1st, 2019
Meg Pero has been assisting her photographer father since she was big enough to carry his equipment, so when he dies she is determined to take over his profession–starting with fulfilling the contract he signed to serve on an Army survey of the North Rim of the Grand Canyon in 1871. What she doesn't realize is that the leader of the expedition is none other than the man she once refused to marry.
Captain Ben Coleridge would like nothing more than to leave without the woman who broke his heart, but he refuses to wait even one more day to get started. This survey is a screen for another, more personal mission, one he cannot share with any member of his team.
As dangers arise from all sides, including within the survey party, Meg and Ben must work together to stay alive, fulfill their duties, and, just maybe, rekindle a love that neither had completely left behind.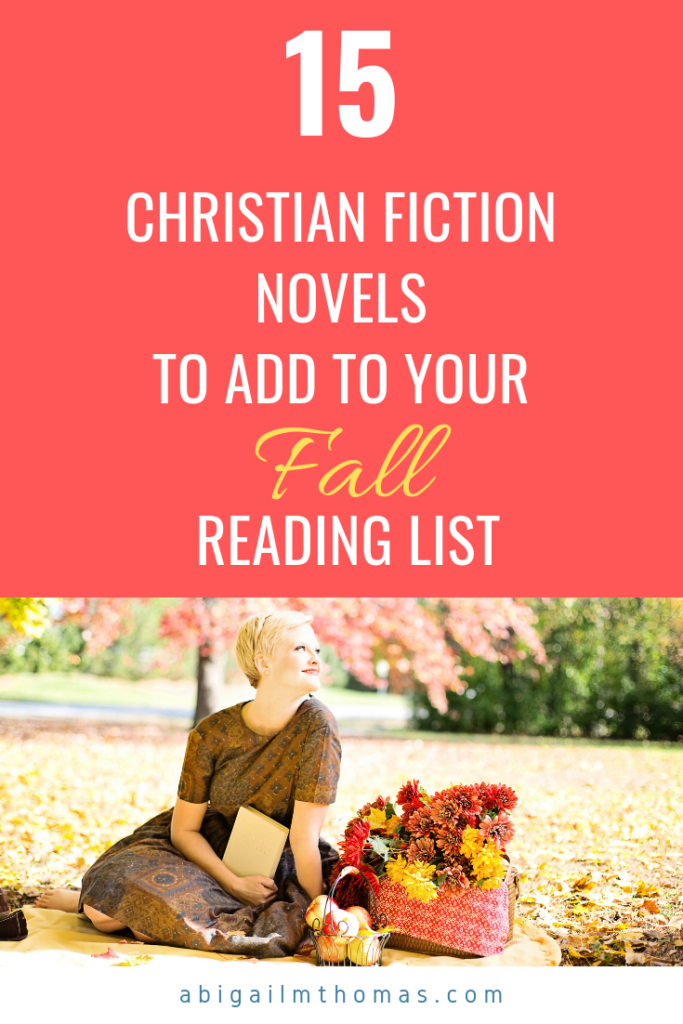 Hannah Currie
Release date: October 15th, 2019
Brought to the palace as a newborn, the royal life bestowed upon Mackenna Sparrow was never meant to last forever. With Princess Alina engaged to be married, Mackenna's presence as companion is no longer required and, like it or not, she must return to the birthright which should have been hers – that of a commoner. But not everyone at the palace wants her gone. When the truths she's based her life on start crumbling as fast as her future, will she find the courage to trust, both herself and the prince she's fallen in love with?
Elizabeth Byler Younts
Release date: October 22nd, 2019
Pennsylvania, 1940s. The only life Brighton Friedrich has ever known is the one she has endured within the dreary walls of Riverside Home—the rural asylum where she was born. A nurse, Joann, has educated and raised Brighton, whose mother is a patient at the hospital. But Joann has also kept vital information from Brighton—secrets that if ever revealed would illuminate Brighton's troubling past and the circumstances that confine her to Riverside. Brighton's best friend is a boy she calls Angel, and as they grow up together and face the bleak future that awaits them, they determine to make a daring escape.
Lynn Austin
Release date: November 5th, 2019
Wilhelmina Brewster and Mike Dolan are two very different people—one is trying to figure out how to live, the other how to die.
Wilhelmina Brewster has been a college music professor for 41 years, never marrying, devoting her life to her career instead. After a forced retirement, however, she is mourning and searching for something to fill the empty hours. Widower Mike Dolan is a pilot and World War II veteran who has always lived life to the fullest. But when his cancer returns, he makes plans for a final flight in his airplane rather than become a burden to his family.
When their paths cross unexpectedly and Wilhelmina accidentally learns of Mike's plans, she's horrified, certain he's making a mistake that she can correct. What she didn't expect was how spectacularly she would fail, or how completely Mike would change her perspective on life, loss, and faith in the process.
Elizabeth Musser
Release date: November 5th, 2019
There is one story that novelist Josephine Bourdillon shirked from writing. And now she may never have a chance. Trapped in her memories, she lies in a coma.
The man who put her there is just as paralyzed. Former soldier Henry Hughes failed to complete the kill. What's more: he never received full payment–funds that would ensure surgery for his son.
As detectives investigate disturbing fan letters, a young but not-so-naïve Paige Bourdillon turns to her mother's turbulent past for answers. Could The Awful Year be worse than the one they're living now?
Sarah Loudin Thomas
Release date: November 5th, 2019
Colman Harpe works for the C&O in the Appalachian rail town of Thurmond, West Virginia, but he'd rather be a preacher and lead his own congregation. When a member of the rival McLean clan guns down his cousin and the clan matriarch, Serepta McLean, taunts the Harpes by coming to a tent revival in their territory, Colman chooses peace over seeking revenge with the rest of his family.
Colman, known for an unnaturally keen sense of hearing, is shocked when he hears God tell him to preach to the McLeans. A failed attempt to run away leaves Colman sick and suffering in the last place he wanted to be–McLean territory. Nursed by herbalist Ivy Gordon–a woman whose unusual appearance has made her an outcast–he's hindered in his calling by Serepta's iron grip on the region and his uncle's desire to break that grip. But appearances can be deceiving, and he soon learns that the face of evil doesn't look like he expected.
Denise Hunter
November 12th, 2019
When their parents die in a tragic accident, Molly Bennett and her siblings pull together to fulfill their parents' dream: turning their historic Bluebell, North Carolina home back into an inn. The situation would just be temporary—three years at the most—then they would sell the inn and Molly could get back to chasing her own dreams.
Adam Bradford (aka bestselling author Nathanial Grey) is a reclusive novelist with a bad case of writer's block. Desperate for inspiration as his deadline approaches, he travels to the setting of his next book, a North Carolina lake town. There he immediately meets his muse, a young innkeeper who fancies herself in love with his alter ego.
Carolyn Miller
Release date: November 19th, 2019
Verity Hatherleigh has a mind of her own–but her impulsive actions do not impress her viscount papa. When she gets into one scrape too many, he sends her off to the wilds of Scotland to rethink her headstrong ways.
Anthony Jardine relished his role as curate, but his new duties as laird of Dungally aren't always to his liking. Though he thought his new inheritance would be a blessing, somehow he's finding nothing but trouble on these estates. And the intelligent, compassionate, feisty lass who was sent to rusticate in his territory is one of the biggest problems. He's falling in love with her, but she doesn't share the faith that's his foundation–not to mention he's been lying to her about who he really is. For the truth-loving Verity, that may be unforgivable.
---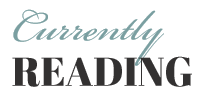 Disclosure: As an Amazon Associate, I do earn a very small commission from qualifying purchases.
All descriptions are taken from Amazon.com